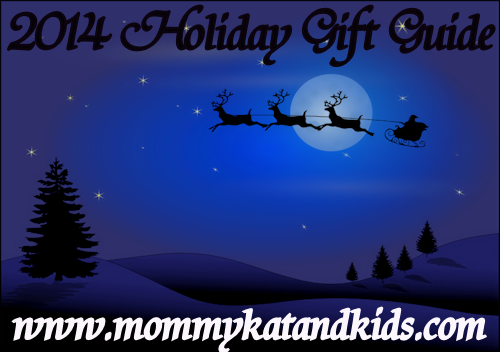 Infants
This adorable plush bear is this year's gift that gives back from the Starlight Children's Foundation Canada and Toys'R'Us. Each year the bear is designed by one of the Starlight children and this year's bear is the perfect gift for a new little miracle in your family. The Hiya bear was designed by Matteo and Nicco, brothers living with cancer, and was created with a plush, cuddly fabric that mimics a favourite blanket that the boys called "Hiya." The brothers wanted the bear to resemble the same strength, protection, and comfort they felt with their blankey by their side through blood transfusions, surgeries, chemo, and radiation. Proceeds support the work of Starlight Canada, which brightens the lives of seriously ill children through in and out-of-hospital programs that provide entertainment and distraction. Hiya is available exclusively at Toys'R'Us and at www.toysrus.ca.
ARV: $14.99
Children
Johnny Test is a show with plenty of kid appeal and little boys especially will love the story of the fun-loving Johnny, his talking dog and his genius sisters. Now, kids can continue the adventure off the screen with Johnny Test Collection toys from Imports Dragon! The Shocking Figurine is sure to be a hit with pranksters, and for those that love imaginative play, the Johnny Test Vehicle will definitely provide hours of fun! Find these and other toys from the show at select stores across North America; learn more at www.importsdragon.com.
ARV: $12.99

Trash Pack UFC Toys
Trash Pack figurines are the fun collectibles that boys are sure to love and now they're even more entertaining with the release of Ultimate Fighting Trashies toys from Imports Dragon! Trash Pack UFC sets let kids pair off their favourite Trash Pack characters against one another in the ultimate spinning battle. Available at toy stores near you; learn more at www.importsdragon.com.
ARV: $12.99-$23.99

Schleich Knights
For kids with a love of imaginative play, there's no better gift than toys from Schleich, and the dragon and griffin knights are sure to please your favourite little hero. Featuring kings, wizards, horsemen and more, your kids will be fighting some epic battles with these characters! Grab one or two for stocking stuffers or surprise your kids with the entire collection! Available at select toy stores across North America, learn more at www.schleich-s.com.
ARV: $8.95-$49.95
Tweens and Teens
OPI Wrapped for the Holidays Gift Set
This stylish set will have your teen feeling super trendy during the Christmas season. Featuring two OPI polishes in soft gold and a rich grey brown as well as a stylish leopard-print infinity scarf, dressing for that holiday party has never been so easy! OPI gift sets are available at stores across North America; learn more at www.opi.com.
ARV: $19.95

Topps Baseball Card Memorabilia
Whether you're looking for a simple stocking stuffer or a one-of-a-kind collectible gift, Topps has products for your future baseball star. Choose from packs of baseball cards featuring both basic cards and randomly inserted relic and autograph cards as well as splurge-worthy memorabilia including colour prints, signed contracts and more. Learn more and order online at www.topps.com.
ARV: $24.99-$99.99
Women
If you're shopping for a health-conscious woman this Christmas, the Little LIFE Box subscription service is a great way to let her try out great new healthy products she'll love. Featuring over twelve different food samples, nutritional supplements and other eco-friendly items, it's sure to put a smile on her face month after month. You can even choose from original or vegan boxes! Order yours online at www.littlelifebox.com.
ARV: $19.99

Moulinex 4 Slice Toaster
Add some extra style to Mom's kitchen with this stainless steel four-slice toaster. With enough extra-wide slots to make toast for the whole family, it's perfect for those busy mornings. And the bagel setting will ensure that bagels are crispy on one side, but still soft and chewy on the other for guaranteed breakfast bliss. Get the Moulinex 4 Slice Toaster exclusively at Canadian Tire; learn more at www.moulinex.ca.
ARV: $99.99

OPI Plaid About You Gift Set
This fun gift set contains three stylish OPI polishes and a handy plaid makeup bag so even when your favourite beauty queen is on the go, she can keep her nails looking picture perfect. The colours are sure to inspire Christmas cheer in shades of blue, duochrome grey and white sparkle complete with a base/top coat polish and the bag is small enough to toss in a purse for mess-free transportation. Find the OPI Plaid About You gift set at select stores across North America; learn more at www.opi.com.
ARV: $39.50

Ten Thousand Villages Gifts
For a gift that's beautiful and meaningful, Ten Thousand Villages is sure to satisfy. Featuring gorgeous handmade beauty, fashion and home decor products made by artisans around the world, these fair-trade gifts are original and help support talented artisans in other countries. Women will love the unique jewellery available! Find a Ten Thousand Villages store near you or shop online at www.tenthousandvillages.ca.
ARV: $6.00-$375.00
Men
Men can be hard to shop for, but the gift of food is always a safe bet! And a gift box from Foodie Pages is no ordinary food gift either! Featuring delectable local and Canadian food choices including Hot Chocolate Newget from Alberta, Strawberry, Mint & White Spruce Vinaigrette from Quebec, Caramelized Onion Spread from Ontario and more, it's a taste adventure that's sure to delight that special man in your life. The Bacon Salted Caramels are a must-try! Order individual products and gift boxes online at www.foodiepages.ca.
ARV: $14.95-$85.00

Coway JuicePresso Juicer
If your man's made getting healthy in 2015 his goal, the JuicePresso from Coway is a great way to get started! This handy juicer is nice and compact to maximize counter space, yet features a design with 3-in-1 maximum extraction technology, resulting in nutrient-filled juice in a flash. Best of all, unlike many juicers, it's quiet to use! And the low-speed extraction results in less waste too. Find it at stores across North America; learn more at www.juicepresso.com.
ARV: $349.99

CHASE54 Clayton Jacket
Whether you're shopping for a golf lover or just a man that loves to look good, clothing from CHASE54 is sure to be a hit. This stylish Clayton jacket is the perfect example with striking colours and a waterproof, windproof design that will keep your man warm and comfortable whether he's on the course or just strolling through the city. Find the Clayton jacket and other CHASE54 apparel for sale online at www.chase54.com.
ARV: $170.00