I love travelling, but I'm not quite so fond of all the preparations that are needed for just a short and simple trip. Even when I was single, packing for a vacation wasn't especially enjoyable to me and now that I have children to worry about as well, I find the entire process to be completely exhausting.
Part of the problem, of course, is that even a mere weekend trip can require so much clothing depending on the planned activities. A cover-up for the beach, a pretty dress for brunch, a sophisticated outfit for evening drinks, a classic look for church or business meetings…suddenly I find that I need six or seven outfits for a two-day outing!
Canadian fashion designer Diane Kroe has found a solution, and her stunning Travel Collection looked like the perfect choice for any woman frustrated by too many outfits and endless packing. I was delighted when I was given a chance to review one of Diane Kroe's phenomenal reversible, convertible dresses for myself.
I chose the Reversible Resort Dress to review. This beautiful reversible dress can be worn in a total of 22 different ways to create a plethora of looks for any situation with just one piece of clothing. I couldn't wait to test it out and see how it worked.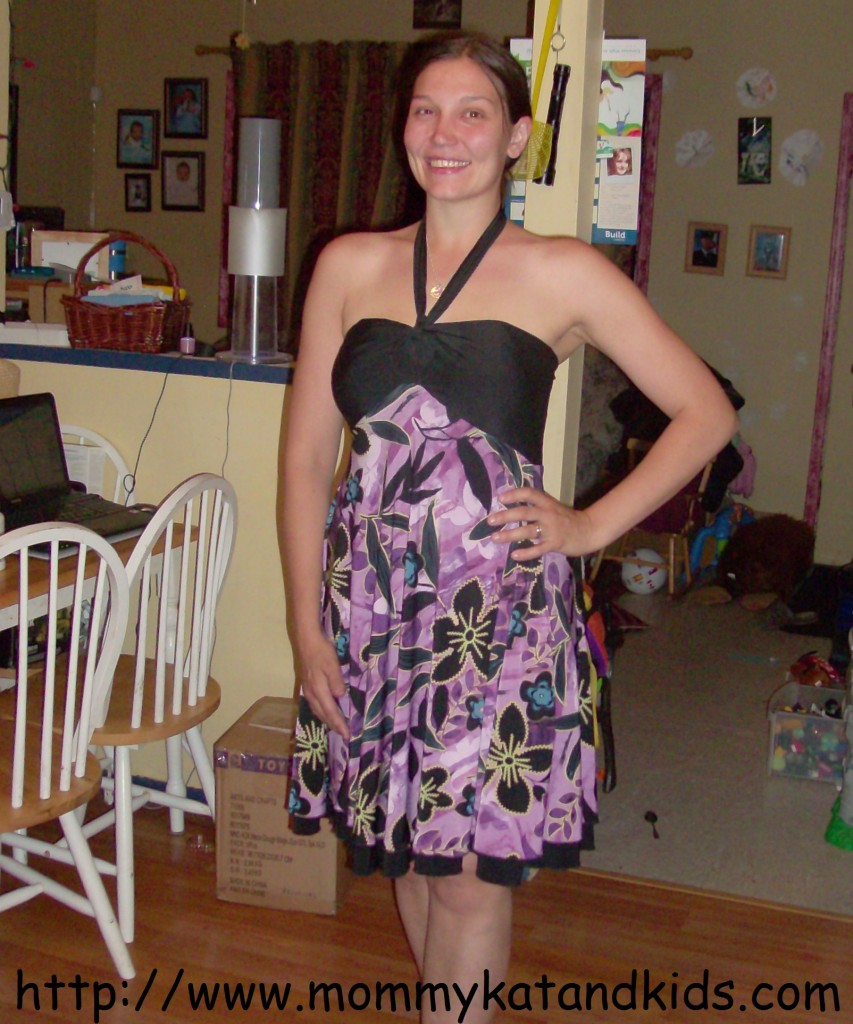 When the dress arrived, the first thing that I noticed was the gorgeous fabric of the dress. The dress is made of a jersey blend material that is has a very slinky and luxurious feel. One side of the dress was classic black and the other side featured a black top with a beautiful purple floral bottom half. I loved the way that the two sides meant I could create both a fun and summery daytime look or a sleek and sophisticated evening look with the same dress.
After reading about the different dresses in the Travel Collection, I learned that the Diane Kroe 10 in 1 Dress was modeled after the same concept as the Reversible Resort Dress, but with more coverage on top. I was a little worried about that since I have quite a large chest and I started to second-guess my initial dress choice. But I quickly learned that with the help of a supportive strapless bra, I could wear the Reversible Resort Dress in any style without a problem!
The first style I tried was the traditional halter-style dress with the printed fabric showing. I loved the way the top sash could either be tied in a knot with the ends trailing down the back or tied in a dramatic bow. The look was very classic and one that I knew would become a favourite. I then tried twisting the two sashes to create a sexier, strappier look with the same style. I loved the way the thinner straps added an extra bit of drama to the dress.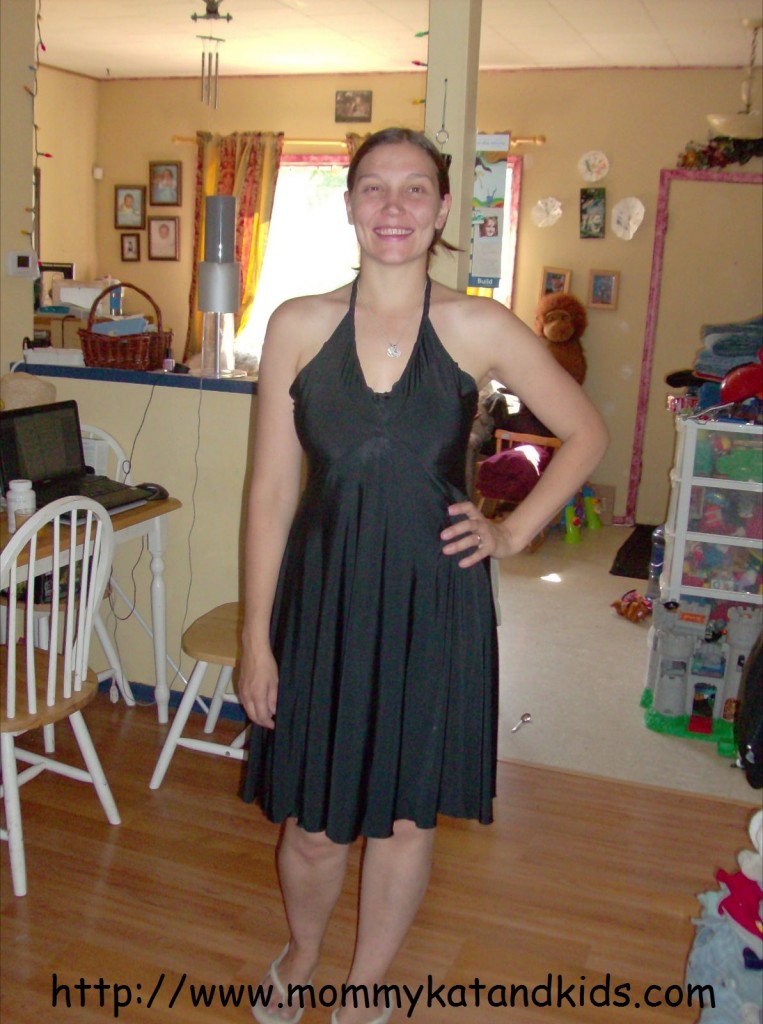 By turning the dress around the other way so that the sashes were in the back, I could then create a cute strapless sundress. I also liked the way that I could cross the sashes behind my back, pull them forward over my shoulders and then tie them again in the back to create a cute faux cap-sleeve. I had so much fun playing with the sashes to create different looks!
While there are a total of 22 different looks that can be created with the Reversible Resort Dress, I think most women would find that a few styles would become favourites and a few others would be used more rarely. I loved wearing the Reversible Resort Dress on the print side as a pretty summer skirt and I also liked the black halter dress style because it was such a great version of the classic "little black dress."
My ultimate favourite dress style, however, was created by wearing the printed side of the dress with the strapless top and then crossing the sashes down in the back so that I could tie them around my waist. It was simple, pretty and equally appropriate for a day at the beach or a drink at a fancy restaurant.
At $250, this dress is definitely an investment piece, but considering that it can be used to create such a wide number of styles, the overall cost per look is actually incredibly reasonable. I was blown away by how beautiful, useful and creatively stylish the Diane Kroe Reversible Resort Dress was and when I head off to BlissDom Canada this October, this dress will be the one must-have in my suitcase. With nothing more than the dress and a few cute tops, I'll have a different beautiful and appropriate outfit for both daytime and evening wear for days! If you love to travel but hate the hassle of packing, or even if you're just looking for a great dress that can take you from a picnic to a party in the blink of an eye, Diane Kroe's sensational Travel Collection is for you! Check it out for yourself and treat yourself to an outfit that can do it all!
Buy It: To purchase any of the stunning pieces from Diane Kroe's Travel Collection, shop online now
Disclaimer: The product/s mentioned above were provided free of charge from the company or PR firm for the purposes of this review. Opinions expressed belong to Mommy Kat and Kids and are NOT influenced in any way. Please view full Terms of Use and Policies