I love blog conferences because they give me a chance to connect with other people and learn about how I can make my blog better. Doing so almost in my own backyard was a totally new experience to me and it was absolutely fabulous! One of the things that I loved most about BlogWest 2012 is that, unlike some other blog conferences, it really had information that was valuable for any blogger, not just the Mom bloggers that tend to be the majority group at events like this. Whether attendees blogged about food, fashion, funk or family, there were sessions to help them better their brand and their blog.
The conference, to me, had two recurring themes that kept popping up throughout the sessions. The first theme was that of actually making a blog better. I learned how to write engaging headlines with the help of the fabulous Idris Fashan, got some great tips about using Google Analytics to my advantage thanks to Dana DiTomaso and learned how to make a professional media kit with Raj Thandi. I love sessions like these and I always find that when they're done, I'm tempted to hide away in a corner with my laptop so that I can use some of the tips I've learned right away!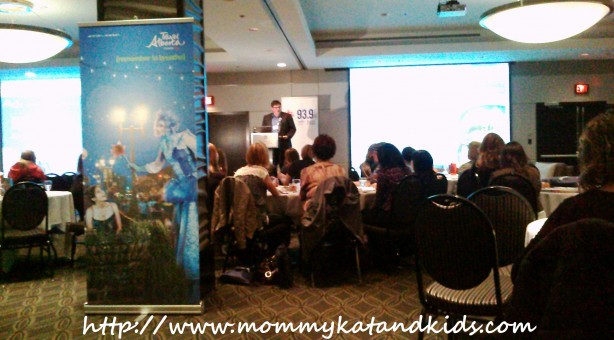 The second theme focused on figuring out who you were, why you were blogging and how you defined your personal brand. I started out my journey by learning about the importance of relaxation and releasing stress with the beautiful and informative life coach Deepka Mittra. Kim Page Gluckie ran a fabulous session that not only had great information for those that were unsure about how to start a blog, but also had some handy tips for making your blog more interactive and enjoyable for readers. I tend to write long posts, so I especially loved her tip about splitting longer blog features into a series of posts. And finally, the charming and debonaire Dr. Jared Tabler led a lively discussion about defining yourself, your brand and your place in the blogosphere.
Amidst the learning, there was the interaction with wonderful and inspiring individuals I was meeting for the first time, online friends I was finally able to connect with in person and beloved bloggers I had met and befriended in the past. BlogWest had some great evening events that let us all connect with one another and enjoy some socializing and networking. After a fun opening reception hosted by Travel Alberta, I enjoyed dinner and drinks with some of the other speakers including Kathy Buckworth, Julie Cole, Melissa Vroon and the wonderful women from Mom Central Canada. The next evening, I got to enjoy more fun and conversation at the luxurious pamper reception hosted by Eveline Charles Academy where I enjoyed a fabulous primping session. A few of us later headed to one of the hotel rooms for cheesecake and conversation, which really let us get to know each other and bond even more.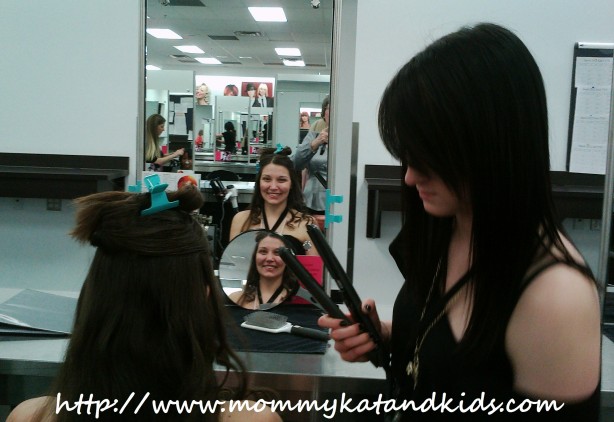 Finally chatting with Sheri from This Bird's Day and Stacey from This Lil Piglet was wonderful; we clicked just as well in person as we had online. I had an amazing time talking again with my beloved BlissDom Canada friends, fellow speakers Sober Julie and Nicole from My Real Review. And meeting women like my fellow panelist Julie from Dinner with Julie and Heather from Home to Heather for the first time led me to discover great new blogs that are sure to become fast favourites.
Events like this are about so much more than just attending informational sessions. They are about staying up-to-date with the latest happenings in the blogosphere. They are about making friendships that are so meaningful they are not affected by distances. They are about growing as bloggers…and as people. I am so grateful to my sponsor Skinfix for giving me the chance to attend Western Canada's first blog conference, and to Felicia Dewar for having the vision and the determination to put together this fabulous event. I was honoured to be a part of it and I can't wait to see what BlogWest 2013 has to offer!