Comfortable footwear is something that's always been a high priority in our household. When I used to work as a waitress before my boys were born, I was often on my feet for eight hours at a time, so having high-quality footwear was absolutely essential.
And with my husband's chronic back pain, proper shoes make a huge difference in the amount of pain he experiences every day.
Viking Sandals sounded like just the type of high quality, comfortable footwear our household would love and recently we got the chance to review a pair of the sandals for ourselves.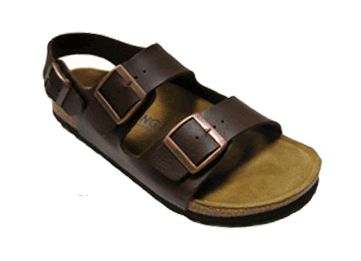 I chose a pair of men's sandals for my husband to review. Viking Sandals are made for comfort and the design really is unlike any other pair of sandals my husband has ever owned.
The difference starts with the shock-absorbing cork sole. It offered great cushion but didn't have too much give so that his foot was still properly supported.
The full arch support and soft suede-lined insole added to the comfort of these stylish sandals.
Finally, the toe support, deep cup support at the back and lightweight design helped keep the sandals snug to the foot for great wear both indoors and out.
My husband noticed the difference as soon as he put them on.
He has tried countless pairs of shoes and sandals in the past looking for the ones that are best for his bad back and he couldn't believe how comfortable the double-density cork sole made the sandals.
They quickly became his new everyday footwear for both indoors and out.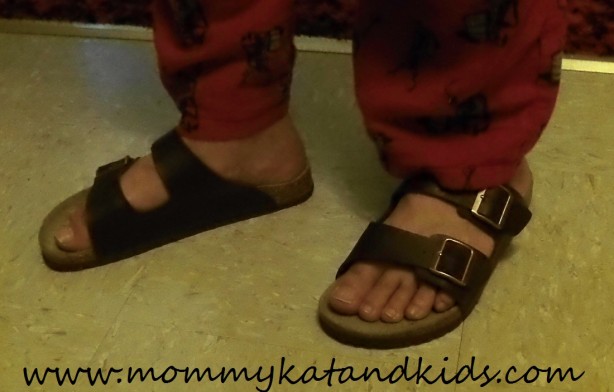 If comfort is your top priority when you're choosing footwear, do yourself a favour and check out the great collection of Viking Sandals for yourself.
There are all kinds of cute summer styles, from stylish silver strappy designs to simple black basic sandals, but they all have the fabulous comfortable features in common!
And with a starting price of about $55, the ultimate comfort is affordable too. Find your favourite style today!
I was provided a pair of Viking Sandals to review as part of a promotion through Influential Media. All opinions are my own.