My boys are full of energy and I have a feeling that they're both going to be talented athletes. So with school just a few weeks away, making sure my oldest son has a great pair of runners for indoor wear and physical education is a top priority for me.
I want him to have shoes that are comfortable and easy to put on but that are also built to give him the best experience as he's running around the gym or playing floor hockey with his friends.
That's why I was so excited to learn about the new 689 Kids Collection from New Balance Canada. This high-quality line of footwear is focused on providing exceptional comfort and maximum support for athletes of all ages, and the new 689 shoes are no exception.
They feature a foam footbed and Abzorb cushioning for superior comfort and a leather and mesh upper for durable breathability. I received a pair of shoes for Zackary and when they arrived, I was even more impressed by this stylish and functional footwear.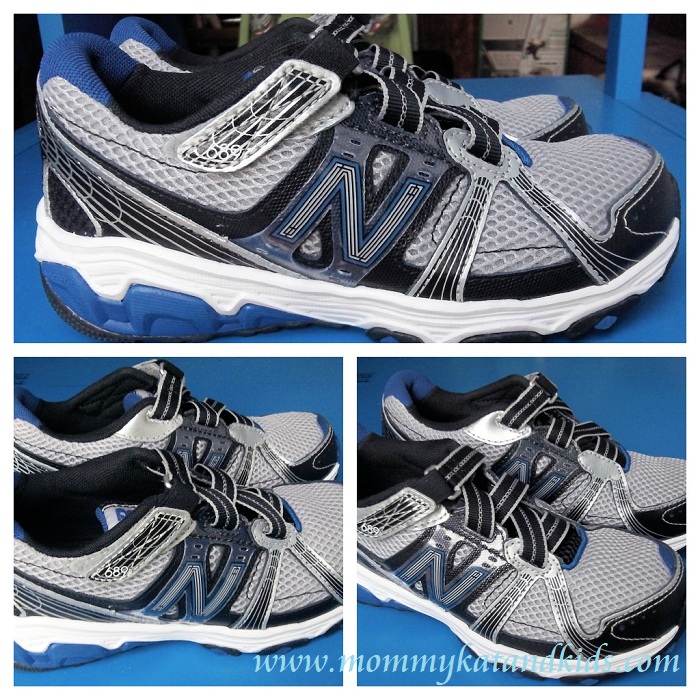 The New Balance 689 Kids Collection is available in a great variety of different colour combinations for a kid-friendly look. Zackary received the silver and blue style and I really liked the way that it would coordinate with virtually whatever he was wearing.
These are genuine, high-quality running shoes, so they were incredibly comfortable and Zackary was so excited about the thought of taking them to school.
I appreciated the simple hook and loop closure and I was glad to see that the shoes had non-marking soles too; this is something that most schools make a priority since a hallway full of scuff marks is so difficult to clean!
I was incredibly impressed by the high quality of the New Balance 689 Kids shoes I received. They will be perfect for a long day of school but they also have the comfort to ensure that my son can perform his best during strenuous activities in the gym.
If you're looking for a great pair of school shoes for your son or daughter this year, look no further than New Balance Canada. The shoes are designed with advanced features usually found in adult athletic footwear but with a great style that kids will love. Check them out for yourself today!