I still remember that moment when my mom dropped me off at overnight camp for the very first time. I was an outgoing and adventurous child, but attending camp was going to be my first time sleeping away from my family with children I had never met and I couldn't help feeling a little nervous and lonely as my mom drove away.
But before I knew it, I was completely captivated by all the fun activities at overnight camp. I made lots of new friends, had a great time eating in the large dining hall and learned some of the silliest songs I had ever heard sitting around the campfire at night. Since I was quite young, we didn't participate in activities such as archery or canoeing. But that didn't mean that we didn't have lots of fun! Nature hikes, arts and crafts, swimming and sports filled my days.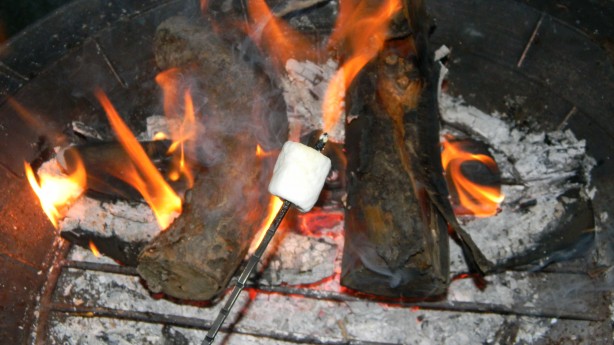 When the week at camp ended, I was so sad to leave. Conquering my nervousness and diving into the camp experience had been a great decision and to this day, I remember that lesson and maintain that philosophy. Fear can keep us from doing some amazing things and I always seem to achieve the biggest accomplishments when I've had to conquer some fear along the way.
Muskoka Woods is a resort camp on Lake Rosseau in Ontario that is dedicated to inspiring confidence in today's youth in a fun-filled setting. The company's vision is to inspire children and teens and give them the tools they need to create the world they want. The resort covers 1,100 wooded acres and features comfortable modern buildings, plenty of natural scenery and sporting facilities including tennis courts, a rock climbing wall and three 600' ziplines!
The bunk-bed style cabins are fully enclosed with trained counsellors supervising each cabin, making the sleeping arrangements an ideal choice for younger children spending time away from home for the first time and for youth that haven't had too much experience in an outdoor setting. And kids will love the buffet-style meals featuring traditional and vegetarian choices and a fully stocked salad bar. Make sure to check out the Muskoka Woods website for more information about the activities and accommodations available!
Summer Camp is Awesome from Muskoka Woods on Vimeo.
Muskoka Woods has summer camps available for children as young as seven years old as well as camps for preteens and teenagers. CHeck out this fun video to get all the details about Muskoka Woods and then register your child for a camp experience that will give them memories that will last a lifetime!
The fun and learning that comes from attending a summer camp is something that I'll be passing along to my boys as soon as they're old enough and when the time comes to register Zackary for that first year of summer camp, I'll be looking for one like Muskoka Woods. With a dedication to nurturing and inspiring youth and a range of activities extensive enough that every child will be able to learn a fun new skill, it's a summer camp that really does have it all. Check out the activities and camp schedule for yourself and let your child learn life lessons and make new friends while having a great time!
Disclosure – I am participating in the Muskoka Woods Blogger Campaign by Mom Central Canada. I received compensation as a thank you for participating and for sharing my honest opinion. The opinions on this blog are my own.