Getting kids ready for going back to school is expensive. There's just no other way of putting it. In addition to new fall clothes, backpacks, footwear and lunch gear, there's that intimidating list of back-to-school supplies. Fortunately, this year Walmart Canada gave me the chance to see for myself just how reasonable its prices were when they challenged me to take part in the Walmart Frugal Heroes Challenge and get all the back-to-school gear for my boys for under $100. It was not going to be an easy task. Zackary's list alone was intimidating. But I was up for the challenge and I headed into the store sure that I would accomplish my mission.
Now one of the things that I am a little bit of a stickler about is getting high quality art supplies. I remember when I was a child sometimes using pencil crayons or markers that weren't the Crayola supplies the rest of my classmates had, and they never seemed to last as long, sharpen as easily or colour as brightly. So when it comes to those school supplies, I pay more and don't fret about the cost. Fortunately, that's not even necessary at Walmart! The 24-count boxes of Crayola pencil crayons I needed were just one dollar and the 24-count boxes of Crayola crayons were only 65 cents! Now that's great value!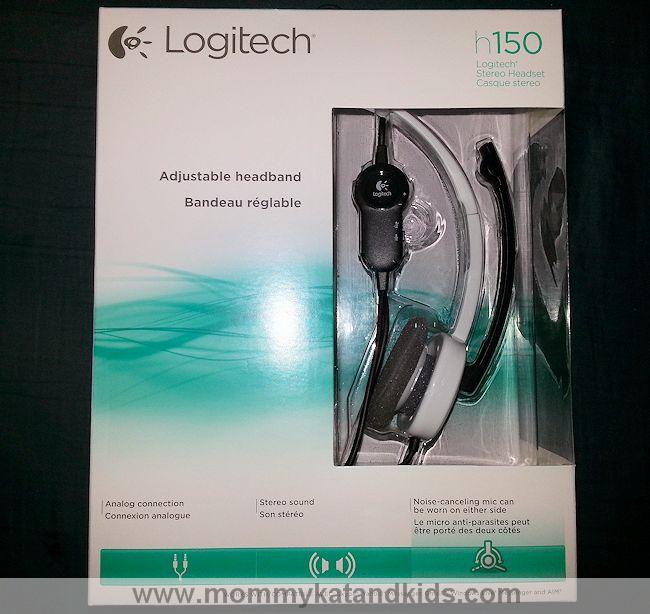 There were a few big-ticket items on my list too and I was a little worried about the computer headset my oldest son needed. I didn't want to spend a fortune but I didn't want my son to have something that would break or stop working either. So I was absolutely delighted to find a headset from Logitech, one of my very favourite brands, for less than twenty dollars! And with any luck, it will last for years to come too, saving me money on future back-to-school trips.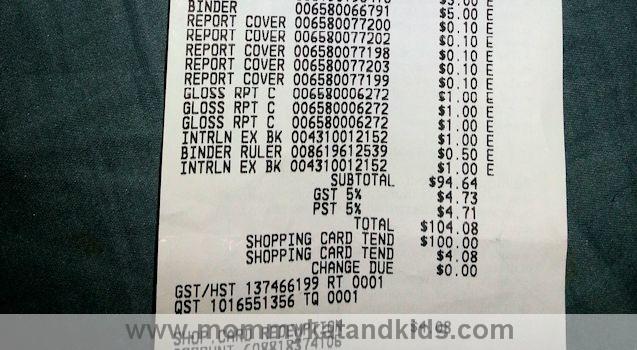 When the time came to check out, I had lost all track of prices working my way through the list. Honestly, I have to admit that near the end of my back-to-school shopping spree I had stopped even looking at prices in my quest to get everything my boys needed for school. So I had no idea whether I was going to pass the Walmart Frugal Heroes challenge or not. When the teller rang up the total, it was $104.08. A great deal, but I had failed in my quest to stay under the $100 mark…or had I?
When I got home, I unpacked the supplies and realized that in my fervour, I had bought an extra pack of glue sticks. I was sure I had put them back on the shelf, but there they were, an extra $1.96 on my bill that I hadn't really needed to spend. And in a moment of pure sentimentality, I also bought a Scribble Stuff pencil pack in a fun cars theme just to add a little extra colour to my boys' pencil cases. A total indulgence and one that cost me $3.00. So subtracting that $4.96 I had spent unnecessarily, I actually did manage to get all the supplies my boys needed for school for under $100!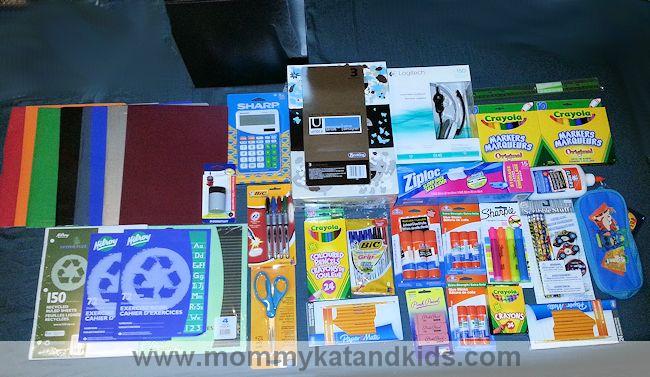 Really, it's hard to not come out of Walmart feeling like a winner when stocking up on fall essentials is so easy. While my mission was school supplies on this trip, the low prices on clothing, food, backpacks and footwear make it easy for kids to head back to school in style with everything they need, without parents having to empty the bank account! Check out the low prices for yourself and see how you can be a frugal hero when your kids head back to school!