Our family has a history of sensitive skin and that means I have trouble choosing a lotion for my boys that nourishes without irritation. A baby's skin loses moisture faster than an adult's and I notice that with my youngest son, Benjamin. He has skin that needs regular moisturizing and his little legs get so dry and tight without plenty of lotion. But the wrong lotion leaves his skin looking red and irritated instead of soft and smooth.
That's why I was excited to test out Johnson's Baby Lotion, with its classic powdery scent and a formula that is trusted and tested by both pediatricians and dermatologists. Gentle and nourishing lotion was exactly what I needed and I couldn't wait to see how Johnson's Baby Lotion worked for my little one.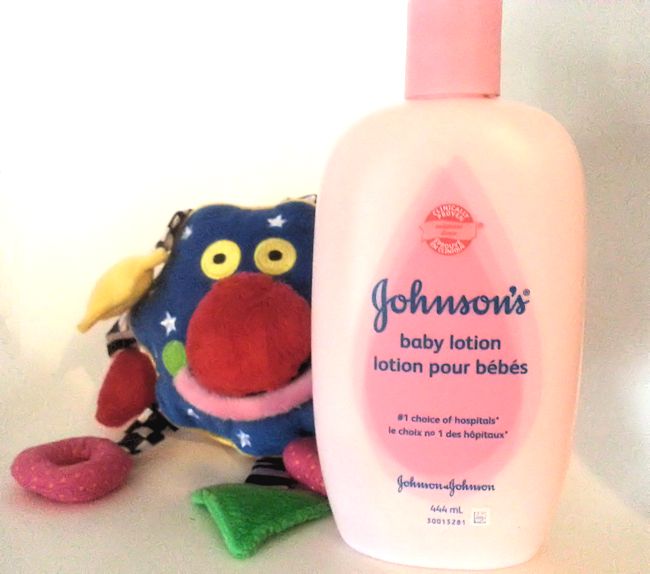 Johnsons' Baby Lotion has been a favourite of mothers for years and with good reason. I loved that it was gentle enough to be used twice daily in the morning and night, but fortunately, I found once-daily moisturizing to be enough for Benjamin. He loved having the lotion applied just before bed and within a few days I noticed a big difference in his skin, especially in his driest areas like his elbows and legs.
The lotion absorbed nicely into the skin without a greasy feel, and the baby fresh scent was one that I absolutely adored. I generally choose unscented lotions for Benjamin because of his sensitive skin, but the Johnson's Baby Lotion didn't irritate my little one's skin at all and I loved how fresh and clean he smelled after I applied the lotion.
The clinically-proven mildness of Johnson's Baby Lotion is a great choice for my sweet son's sensitive skin and since the formula is hypoallergenic, I can feel confident that I'm using a product that will nourish and protect without irritation. Johnson's Baby Lotion is a lotion that moms have trusted for generations, so give it a try and let it nourish your baby's skin!
As the #1 choice of hospitals*, this CLINICALLY PROVEN MILDNESS™ formula is gentle enough for baby's sensitive skin. *based on US studies

Disclosure: This post was brought to you by Johnson & Johnson Inc. via Glam Media Canada. The opinions expressed herein are those of the author and are not indicative of the opinions or positions of Johnson & Johnson Inc. Product provided as promotional consideration by Johnson & Johnson Inc.