Living in an old house, the boys and I deal with plenty of drafts come winter. I'm a big believer in bundling up when the house gets chilly rather than turning up the heat, but if there's one thing I absolutely cannot stand, it's having cold feet. And even a nice warm pair of socks sometimes isn't enough to beat the chill in this house!
I had heard of Glerups slippers before, but I must admit that I was a bit of a hard sell. I had the mentality that sippers were slippers and I didn't see the point in spending too much money on footwear I would only use at home. Then I had the chance to review a pair and my whole perspective changed!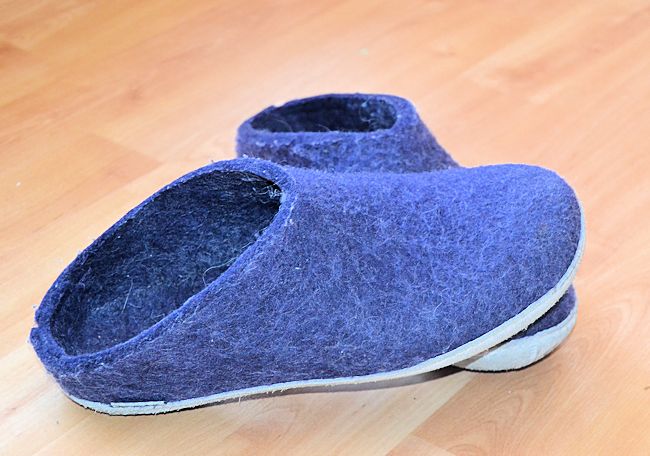 I chose the Women's Slippers in Purple to review, and they are really a great colour. The purple is dark and rich, with a calfskin sole for grip and comfort. But the appeal of these slippers goes far beyond their appearance! Glerups slippers are made of 100% wool for superior warmth and durability that's noticeable from the moment you put them on.
Wool has a host of other benefits as well, and one of my favourites is the fact that it is self-cleaning. That means as long as I give these slippers a chance to dry out completely every once in a while, they will always be fresh and ready to help warm my feet. And they do a great job of that! Even when damp, wool keeps feet up to five times warmer than any other fabric!
These slippers would make a lovely gift for the cozy, home-loving man or woman on your shopping list and the company even offers children's styles perfect for a Christmas stocking. Pick your favourite pair from Glerups Canada and treat someone you love to warm, cozy feet in even the chilliest winter weather!