With Christmas less than a month away, holiday entertaining is on my mind. I've been spending the last week baking up some tasty goodies for the freezer, but I like having savoury snacks to offer as well as sweets. I adore using appetizers for entertaining and cheese is one of my top choices, simply because I love it so much. Recently Black Diamond asked me to create a few recipes perfect for holiday entertaining using its new Black Diamond Cheese Spread and I couldn't resist the chance to test out the cheesy goodness for myself.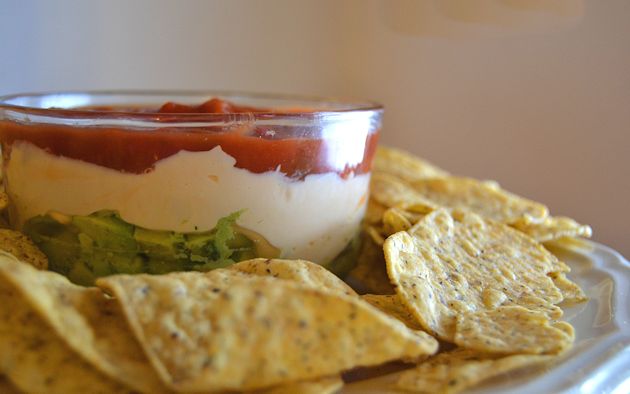 I decided to make the Bacon Cheddar Salsa Dip featured on the Black Diamond website. My boys and I are huge fans of Mexican food and this looked like a great easy way to enjoy our favourite cuisine. I made the recipe even easier by substituting our favourite store-bought salsa for the freshly made version and the results were perfect.
Of course, one dish is never enough when entertaining, so I decided to use the Black Diamond Light Cheese Spread to create another appetizer. This one couldn't be easier; simply arrange fresh vegetables on a platter and serve with Black Diamond Light Cheese Spread for dipping. This was such a great way to get my boys to eat their vegetables!
I have to admit, I was more impressed with the Black Diamond Cheese Spread than I expected to be. As a cheese lover, I don't usually eat spreadable cheese as I find it a poor substitute for the real thing, but this is absolutely addictive. It has a sharp, genuine flavour that I loved and spreading it on crackers for a late-night snack is my new guilty pleasure. Give these new varieties a try and see what you think of Black Diamond Cheese Spread!