When my youngest son was about two years old, I discovered Playmobil sets for the first time and I couldn't believe I hadn't found them sooner. These sets are absolutely fabulous for all types of imaginative play and I've purchased quite a few of them in the years since. In fact, recently Benjamin's love of these sets was rekindled and he used his birthday money to buy more than one of them.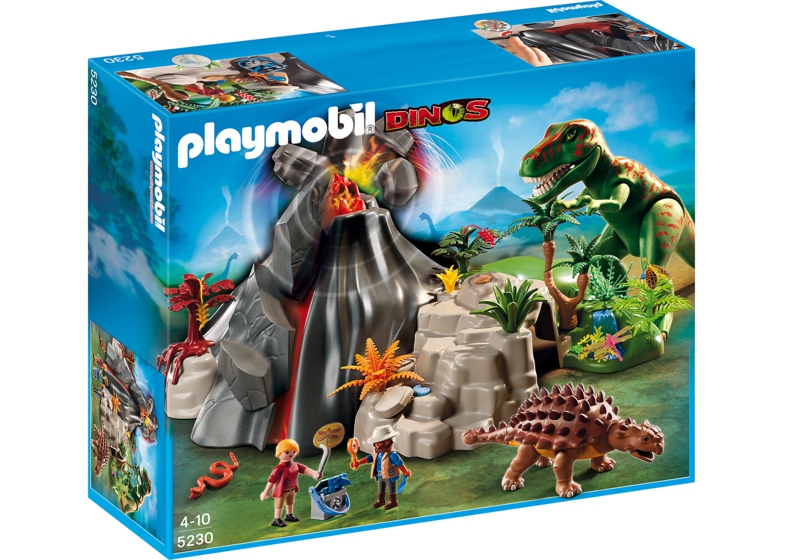 So when I was asked to review one of the new Playmobil Canada sets, I was pretty excited. As chance had it, the set we received, the Volcano with Tyrannosaur set, was one that Benjamin had won in a raffle draw just a few weeks earlier. But with Christmas approaching, that meant that I would have the chance to share the joys of Playmobil with extended family and I couldn't wait.
The Playmobil Volcano set is absolutely packed with cool features. From the large included dinosaurs to the erupting volcano to the Playmobil characters and their assortment of scientific equipment, the creative possibilities are endless! One of the things I love about this Playmobil set is that even though it has some great special effects, it isn't battery powered so I never have to worry about the fun ending because of dead batteries. My boys loved setting up the volcano and then suddenly erupting it with the push of a button. And Benjamin especially loved the small fossils hidden under rocks in the play set.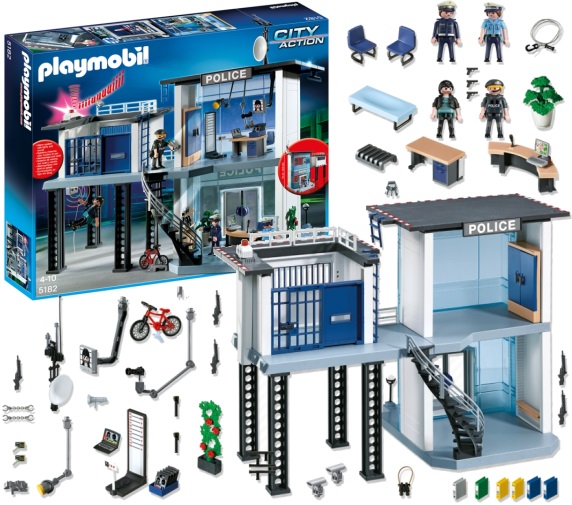 Right now Playmobil is featuring a very special contest on its Facebook page and you won't want to miss it! Just like the Playmobil Canada Facebook page and fill in your information to be entered to win a Playmobil City Action Police Station with Alarm!
The Playmobil set I received is going to be a Christmas gift for my boys' four-year-old cousin and I can't wait to introduce another child to the wonderful world of Playmobil. With innovative sets designed to inspire imagination, any one of the amazing products from Playmobil is sure to result in hours of entertainment for your child.