It's no secret that I absolutely love coffee. I have no less than six different types of coffee machines in my household and I use all of them regularly. But even so, I am always on the lookout for the next innovation that will help me brew a perfect cup in the morning, and so I was very excited when I heard about the brand new iCoffee Steam Brewer coffee machine by Remington.
This machine uses exclusive steam brew technology for coffee that is richer, smoother and more flavourful than traditional drip brewer and single-serve brewer methods. Essentially, it uses a similar method of brewing as a French Press, one of my favourite brewing techniques, but makes the process convenient and automated. As a French Press is one of the coffee makers I have in my home, I've tasted the difference the brewing technique makes. But it is time consuming, finicky to use, hard to clean and makes only a few cups of coffee so I usually save it only for special occasions.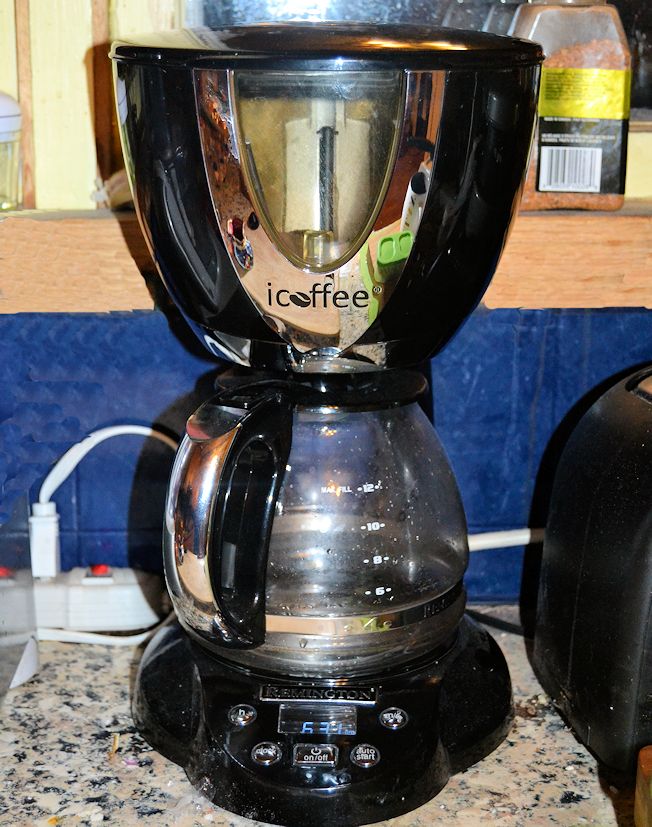 Drip and single-serve brewers, on the other hand, often result in a bitter, more acidic taste because the uneven flow of a drip coffee maker and the high pressure jets of a single-serve brewer cause over-extraction, which releases bitter and acidic oils from the coffee. The iCoffee Steam Brewer by Remington changes all that. The process starts with a quick steaming of the coffee to begin releasing its flavour. Then six rotational hot water jets then submerge the coffee in water and stir it to release the full flavour of the beans. The result is a rich, smooth drink with no bitterness and the amazing crema on top that signifies a perfect cup of coffee. And as an added bonus, it took me less coffee than a drip brewer to get the same rich taste!
I did notice that brewing coffee in the iCoffee Steam Brewer took a little longer than using a traditional brewer, since steaming and stirring to release the full flavour of the coffee took more time. But it was worth the wait to get such a delicious cup of coffee at the end of the process, and it still took far less time and work than using a French Press. The machine even has a music notification when the coffee starts and stops brewing so that I could do something else while my coffee was brewing. When I heard the snippet of Mozart play, I knew it was time to enjoy the perfect cup of coffee!
If you're unwilling to compromise when it comes to enjoying the best cup of coffee imaginable, you won't want to miss this! One very lucky Mommy Kat and Kids reader is going to win their own iCoffee Steam Brewer by Remington coffee machine, a $200 value! To enter to win, just leave a blog comment about how you take your coffee.
This coffee machine has replaced my drip brewer on my countertop, and with limited counter space that's never a decision I make lightly. Being able to find a brewer that easily and consistently produces a smooth, rich cup of coffee without any bitterness is a dream come true for me! If you can't resist a perfect cup of coffee, the iCoffee machine is sure to be a great choice for you. It's convenient, easy to clean, quick and virtually foolproof. What more could any coffee-lover ask for?
a Rafflecopter giveaway