What's your #covermoment? It's that moment when you look great, feel great and want to let the world know. And COVERGIRL has some fabulous products to help make sure you always look your best when you're snapping that selfie to share with the world. Recently I received a few new products from COVERGIRL so that I could enjoy my own #covermoment and I couldn't wait to try them out.
I was most excited to try the COVERGIRL TruMagic Skin Perfector. I just recently discovered makeup primer and I love the difference it makes in my look. The Skin Perfector went on smoothly and gave my skin a great matte look. I noticed after applying the primer that my foundation went on more smoothly, but on a casual day, I'm sure I could just use the TruMagic Skin Perfector and nothing else for a great natural look.
Once I'd put on my foundation, I added COVERGIRL Bombshell Mascara and Smoochies Sizzle Gloss. This look is so simple to create but looks great. The Bombshell Mascara uses a two-step process to add extra drama to eyes. The first coat adds volume to lashes while the second coat adds dark black shine for a more glossy effect. On days when I don't want to fuss with eyeliner or eye shadow, it's a great way to highlight my eyes more naturally.
The COVERGIRL Lipslicks Smoochies Gloss became one of my new favourite products the second I put it on. I love a high-gloss look to show off my lips, but I can't stand sticky glosses. I also love a flavoured gloss but many have sugar added, which dries out my lips. The COVERGIRL Smoochies Sizzle Gloss had everything I wanted in a lip gloss and nothing I didn't. The gloss has megawatt shine, no stickiness at all, a fun fruity flavour and nourishing ingredient that leave my lips feeling healthy. I love the way the pretty pink gloss instantly brightens up my look!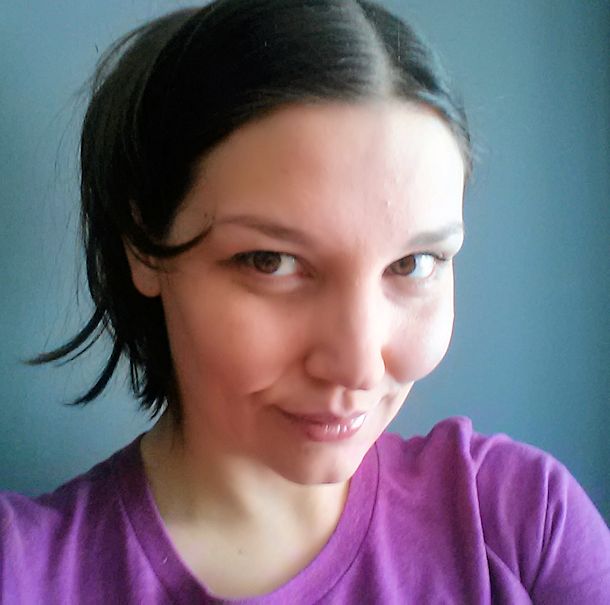 And that's how I created a wearable, natural look with just four products so that I could enjoy my own #covermoment! If you want to create your own fresh new makeup look, you won't want to miss this! COVERGIRL is very generously offering one lucky Mommy Kat and Kids reader their own #covermoment Prize Pack containing COVERGIRL Bombshell Volume Mascara, COVERGIRL TruBlend Foundation, COVERGIRL TruMagic Skin Perfector and COVERGIRL Lipslicks Smoochies Sizzle Gloss, a $47 value! To enter to win, just leave a blog comment about your favourite everyday makeup look.
Sharing a selfie is one of those things that's just an instant pick-me-up since it lets you show the world how you're feeling at that moment in time. And looking your best when you snap that shot is easy with these great products from COVERGIRL. Try out a new look and share your #covermoment with the world!
a Rafflecopter giveaway