I may eat pretty healthy overall, but I still love my snacks! So I like making sure that I have alternatives to traditional junk food in my house when the snack craving hits. Fruit and vegetables are always a great choice, but sometimes I want something that's crunchy, salty and satisfies my craving for snack food without having to resort to junk, and that's why I love Way Better Snacks.
Way Better Snacks offers a variety of sprouted grain tortilla chips that are a healthier alternative to regular chips but still completely delicious! With Black Bean, Multigrain, Blue Corn, Sweet Potato and Sweet Chili flavours to choose from, there's sure to be a favourite for everyone. I received an assortment of chips to snack on recently and I couldn't wait to dig in.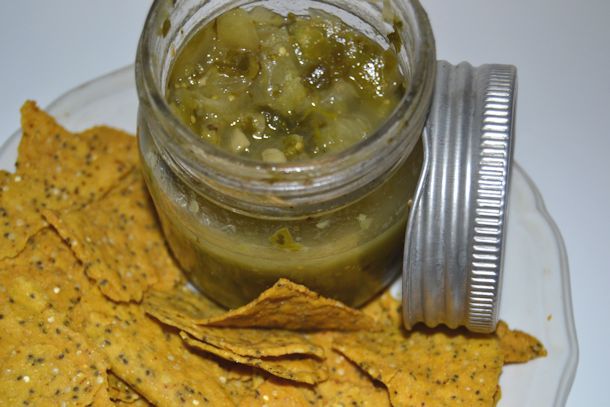 So what makes Way Better Snacks chips a way better choice? The secret is in the sprouting. Sprouted grains are a nutritional powerhouse providing benefits including increased vitamins and minerals, increased antioxidants, easier digestion and increased nutrient absorption! Way Better Snacks tortilla chips use a blend of different seeds, grains and beans including broccoli and daikon radish seeds to provide maximum nutritional value.
But healthy snacks still need to be tasty to satisfy a craving and Way Better Snacks knows that too. These chips are delicious either on their own or with a great dip on the side. Personally, I love the Multigrain chips with a homemade guacamole or the Sweet Potato chips with my homemade Salsa Verde. The flavourful Mexican dips are the perfect accompaniment to these chips!
Want to snack a little healthier too? Way Better Snacks is very generously offering one lucky Mommy Kat and Kids reader a Way Better Snacks prize pack containing ten bags of tortilla chips, a $30 value! To enter to win, just leave a blog comment about which variety of chips you would most like to try.
Way Better Snacks are such a great way to enjoy a treat while still getting some great nutritional benefits. Find them at stores across North America and get ready to dig into some delicious and nutritious tortilla chips that are guaranteed to satisfy your snack cravings!
a Rafflecopter giveaway