When I was a child, one of the most exciting and coveted treats in my life was an ice cream cake from Dairy Queen. But with a birthday in January, I never actually got one. My sister, with a birthday in June, was more often the lucky one that got to blow out the candles on her DQ Cake and while I still got a piece of the cake to eat, it just wasn't the same. Now, as a mother, I have the perfect excuse to enjoy a DQ Cake and the perfect time of year to enjoy it…Mother's Day!
But this year, treating Mom to a DQ Cake will do more than just put a smile on her face…it will also support the Children's Miracle Network through the Lindsey's Cakes for Miracles program! From now until May 11, 2014, one dollar from every DQ Cake sold will be donated to the Children's Miracle Network. The funds raised stay local and are used for life-saving equipment, research, community outreach and more at the local Children's Miracle Network hospital.
The program was created by Lindsey and Sadie, daughters of Vancouver, BC, Dairy Queen franchisee Tony Lourenco. Lindsey was diagnosed with leukemia at age 12. As her family experienced for themselves the crucial care provided by the staff at the BC Children's Oncology Unit, they decided they wanted to help other terminally ill children as well. Lindsey and her twin sister Sadie created the idea to help kids like Lindsey and give back to the community by executing the campaign in their father's DQ restaurant. The success of the girls' idea led Dairy Queen Canada to launch Lindsey's Cakes for Miracles across the country.
Sadly, after a six-year battle, Lindsey passed away on March 14, 2013. But her mission to help children that require medical care through the Children's Miracle Network lives on to this day. Getting a DQ Cake for Mother's Day has never been more meaningful! And if you or your mother just isn't in the mood for ice cream on Mother's Day, the program also runs in the week preceding Father's Day!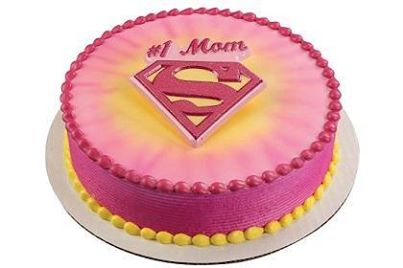 Dairy Queen wants to share a little joy with a special mother this Mother's Day, so the company is very generously giving one lucky Mommy Kat and Kids reader a $40 gift card to purchase a delicious DQ Cake. To enter to win, just leave a blog comment about what makes your mom so special!
I'm always excited when I get to celebrate a special occasion with a DQ Cake, but enjoying that creamy ice cream and fudge crunch centre is going to be extra special this year since I'll be helping to continue Lindsey's legacy and support the Children's Miracle Network with my purchase. Treating your mom to a DQ Cake this year is a delicious way to show you care and do some good for children in need as well thanks to Lindsey's Cakes for Miracles!
a Rafflecopter giveaway