I am a member of the Collective Bias® Social Fabric® Community. This shop has been compensated as part of a social shopper amplification for Collective Bias and its advertiser.
I have to admit that over the last few years, I've become a big fan of shopping at pharmacies. When I was a child, the only reason we ever went to a pharmacy was to buy over-the-counter medicine or fill a prescription. That's sure not the case anymore! Whether I want a unique gift idea, some home essentials or trendy new makeup shades, most pharmacies have what I need.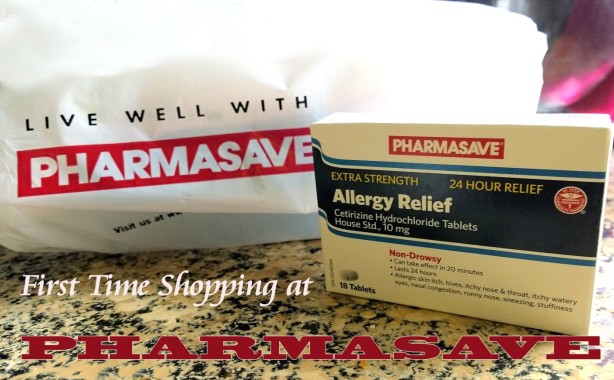 But I'd never shopped at Pharmasave before and I was curious to see what the chain was like. Luckily, I was given the chance to do just that when #CollectiveBias asked me to head to my local Pharmasave and shop for a few products. The store was doing some reorganization, but even so I was very impressed by the selection.
I spent a bit of time just browsing the store and noticed right away that there was a lot of variety. From the colourful greeting card display against one wall when we first entered to a fun aisle of toys and gifts to an assortment of bath and beauty products, the selection was great and the prices were incredibly reasonable.
The one thing I had specifically wanted to purchase was allergy medication. I suffer from seasonal allergies that result in occasional days of itchy eyes, a stuffy nose and sneezing. While it doesn't happen too often, I like to always have allergy medication on hand for those times when the symptoms are at their worst. I was excited to see that Pharmasave had its own store brand of over-the-counter medication and so my first purchase was a package of Pharmasave Extra-Strength Allergy Relief. With the same medicinal ingredients as my favourite commercial brand, I knew it would be effective. And best of all, it was even on sale!
But since I had my boys along, I decided they needed a little something too. Of course, they headed right for the candy! I browsed the cosmetics aisle while the boys made their choice and I was especially impressed with the great range of COVERGIRL cosmetics the store offered. After a lot of deliberation, Zackary and Benjamin each picked out a sweet treat and we were ready to pay and head for home!
My experience shopping at Pharmasave was as easy and pleasant as I could have hoped, and I was impressed by how many great sales and deals the store offered. The Pharmasave-brand products were already reasonably priced and I loved being able to take advantage of additional sale savings on top of that. I also noticed tons of deals on my favourite name brands such as Olay, Tide and Sensodyne.
Whether you're picking up medication, new makeup or a gift for a loved one, Pharmasave has so many great deals to choose from. And with almost 270 locations across Canada, it's a convenient shopping option for almost anyone! Check out your local store and experience the great selection and low prices for yourself.