Summer is definitely the season for wearing cool, flowing dresses while sporting cool, flowing hair and I have to admit, it's one of my favourite things about July and August. There's simply nothing better than feeling the warm breeze blowing while being outside in the sunshine.
But summer clothes can mean summer woes at times, whether it's because occasionally the sun tends to leave my hair looking less than luxurious or because I have a tendency to sometimes sashay out the door in a strappy dress forgetting that I haven't shaved my legs or underarms. Luckily, this year Proctor & Gamble is coming to the rescue with some products that will end summer hair problems once and for all!
My thick, straight hair is actually fairly well-behaved in all weather, but if you have curly or wavy hair and the humidity causes you grief each summer, Vidal Sassoon has two fabulous new products to help tame your tresses. When there's just no avoiding humidity, embrace your natural wave with Vidal Sassoon Pro Series Waves Enhancer Spray and Vidal Sassoon Pro Series Waves Crème Pomade. The 7-in-1 wave enhancer spray allows for maximum styling so you can achieve that tousled, beach hair look with ease! After a quick spray, just apply the crème pomade for genius curl control, leaving hair soft, touchable and beautifully defined for up to 24 hours!
And if you're a forgetful shaver like I am when the weather gets warm, you will absolutely love the new Gillette Venus Snap with Embrace! This mini razor is the first of its kind in Canada and comes with a handy portable compact case so that you can toss it in your purse and always have it ready when you need it. The mini handle fits any Venus blade cartridge but since it's such a great choice for traveling, I love the idea of pairing it with the Gillette Venus Spa Breeze cartridges since they feature a scented shaving gel bar. No need for shaving cream and no razor burn…it's a summer traveller's dream come true!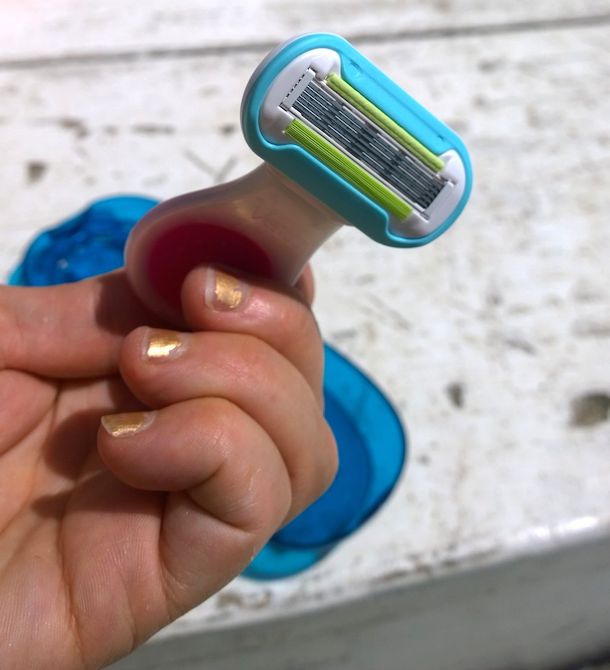 To help end your own summer hair woes, Proctor & Gamble has a fabulous Summer Hair Survival Kit giveaway just for you! Containing a Gillette Venus Snap with Embrace razor, a package of Gillette Venus Spa Breeze Cartridges, Vidal Sassoon Pro Series Waves Enhancer Spray and Vidal Sassoon Pro Series Waves Crème Pomade, a $45 total value, it will have you ready to show off your best looks all summer! To enter to win, just leave a blog comment about your most annoying summer hair issues.
The Vidal Sassoon products are going to come in handy when I want to pull off the perfect beachy waves, but it's the Gillette Venus Snap with Embrace mini razor that has become my newest must-have beauty essential. As a frequent traveller, it is never going to be leaving my purse again and even having had it just a few days, I've already used it once after rushing off to the splash park with my boys without shaving my underarms first! Join in the conversation by sharing your summer hair woes using #InASnap for shaving mishaps and #GoodbyeFlyaways for frizzy fumbles. Then grab these new products and end those bad hair days once and for all!
a Rafflecopter giveaway