Our summers are always full of travel and this year has been no exception. From a week-long trip to explore North Dakota to a weekend excursion in Edmonton to a few day trips around Saskatchewan, we've been having a blast enjoying the warm weather and indulging in some summer adventures. And to make those adventures even better, Ford Canada recently let me test-drive the new 2014 Ford Escape so that we could hit the road in style!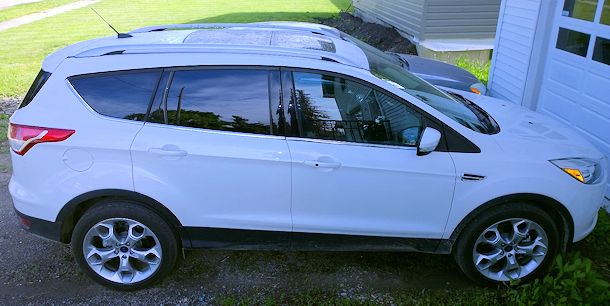 This car lives up to its name in every way; as soon as I was behind the wheel I wanted to head out on the highway and see something new. As a family vehicle, it combines fuel efficiency, power and roominess in the most ideal way. And with the option of adding a Class II Trailer Tow Package, it can even be used to hook up that camper or boat for some wilderness exploration.
The Intelligent 4WD system is something that I know will always comes in handy living in a province with such wild weather. From accidentally turning down the wrong dirt road in the rain to plowing through a slushy street in the snow, the Ford Escape has the ability to get you where you need to go without getting stuck. Fortunately, aside from a sudden hailstorm, the weather was fairly nice while I was driving this vehicle. But knowing that I'd be able to get home no matter what provided great peace of mind!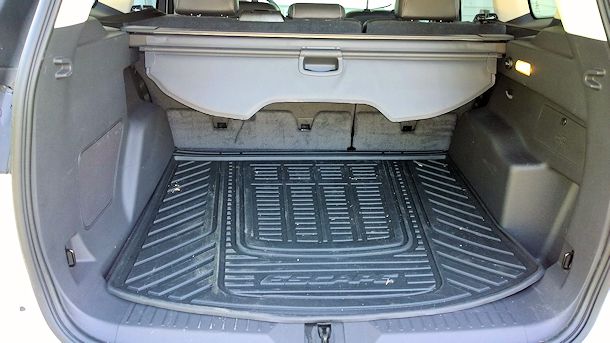 While the power and versatility of the vehicle were wonderful, the other big highlight of the Ford Escape for me is the roominess. My boys do fairly well on long car rides, but if they don't have their space, then arguments invariably break out. The Ford Escape is nice and roomy in the back so that the boys can chat and enjoy each other's company without invading each other's space. And the back hatch is so spacious! I was easily able to fit all our suitcases, spare rain gear and a big cooler in the back and still have room left over!
All the comfort and versatility is topped off with luxurious features including heated leather seats, the MyFord Touch touchscreen to control navigation, climate and entertainment, voice controls and a Reverse Sensing System. A friend, after seeing the vehicle, referred to it as the offical new "soccer mom" vehicle and I have to admit that I'm inclined to agree. With all the features loaded into the 2014 Ford Escape, I'd be more than willing to choose it over a minivan any day!
Taking a trip in the Ford Escape makes a fun family adventure even better, and as much as I love my Ford Taurus, I really do I miss having the Escape in my driveway. Fun features like automatic headlights and a door that unlocks automatically when it senses the key in my pocket make it a busy mom's dream come true. And it's such a perfect vehicle for a family of travellers too! Whether you need a versatile family car for all those everyday errands or a vehicle that can take you from city to country with style, the 2014 Ford Escape has everything you're looking for. Take it for a test drive and see what you think!