I love experimenting with different ethnic cuisines when I cook, I'm guessing partly because my mom was born in Finland and made so many traditional Finnish dishes when we were children.
When I learned to cook myself, I tried classic French recipes, Chinese dishes, Mexican cooking and any other unique cuisine that interested me. But I have to admit, I've never before tried creating a meal with Philippines flavours and part of the reason for that was that I didn't know much about the cooking style the country uses.
Then I discovered Pulo. This line of marinades and cooking sauces inspired by the 7000 islands of the Philippines make it easy to create an authentic Filipino meal in just minutes using the flavourful sauces and easy included recipes.
Of course, even when trying something new I like to experiment a bit so I decided to forgo the recipes included with the sauces and create something new: Mango Chili Peanut Pulled Pork!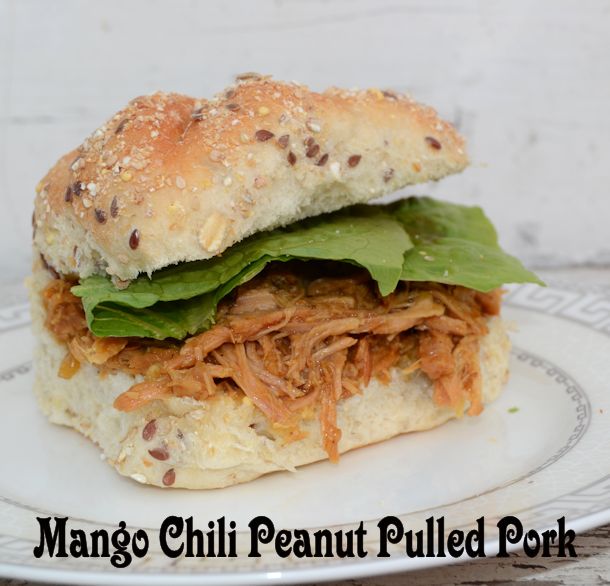 This recipe really cannot be easier and with chilly fall days just around the corner, it's a great warming meal too. The marinade made the pork a little sweeter and tangier than traditional barbecue-style pulled pork, and it paired with the crisp lettuce so well.
In fact, since I try to avoid loading up on carbohydrates, I didn't even have my pork on a bun. Instead, I placed the meat in romaine leaves and enjoyed Mango Chili Peanut Pulled Pork Lettuce Wraps!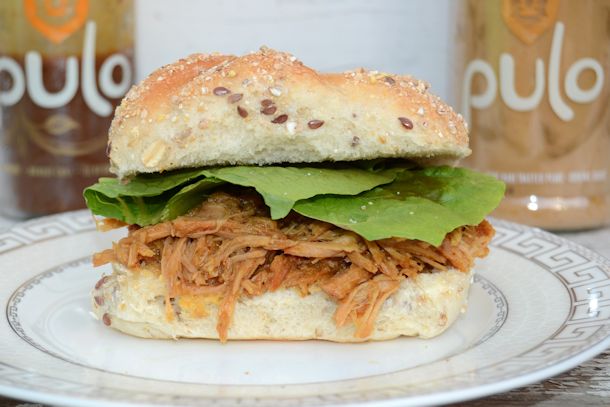 The addition of the Kare Kare Toasted Peanut Cooking Sauce was what really made this dish for me. While the Mango Chili Marinade had great flavour too, the meat needed that extra something to really stand out and the peanut flavour of the sauce succeeded in doing that perfectly. I'm officially considering my first Philippine-style recipe a success!
Pulo sauces are available at grocery stores across Canada and with three different marinades and two different cooking sauces to choose from, you're sure to find one that suits you. Personally, my next meal is going to be a seafood creation using the Coconut Adobo Cooking Sauce inspired by the cuisine of Tinaga Island!
Keep an eye out for the recipe soon, but in the meantime, why not try creating your own dish with these sauces? You'll love how easy getting an authentic Philippine flavour can be! And for another great pork recipe the family will love, my Ground Pork Instant Pot Casserole is quick, customizable and sure to be a hit with the kids!
Mango Chili Peanut Pulled Pork
Total Time:
8 hours
5 minutes
An easy slow-cooker pulled pork recipe with a tangy Philippines-inspired flavour.
Ingredients
2 lbs. boneless pork loin
1 onion, cut into wedges
1/2 bottle Pulo Mango Chili Marinade
1/2 cup Pulo Kare Kare Toasted Peanut Cooking Sauce
6 Multigrain Kaiser Buns
Romaine Lettuce
Instructions
Place pork loin and onion in slow cooker. Pour Mango Chili Marinade over meat.
Cook on low for 8 hours or high for 4 hours.
During last 1/2 hour of cooking, shred meat with forks. Stir in cooking sauce.
To serve, pile shredded meat on split Kaiser buns and top with romaine lettuce.
Nutrition Information:
Yield:

6
Serving Size:

1 grams
Amount Per Serving:
Unsaturated Fat:

0g