Sunnyvale, California is a destination that has plenty to offer a family on vacation. From parks to museums to mini golf courses, kids and adults alike will find plenty to keep them entertained.
And with so much to do, staying for a few days is probably a good idea. Sunnyvale has a huge variety of hotels to suit every need but for family travel, these four hotels are a great choice.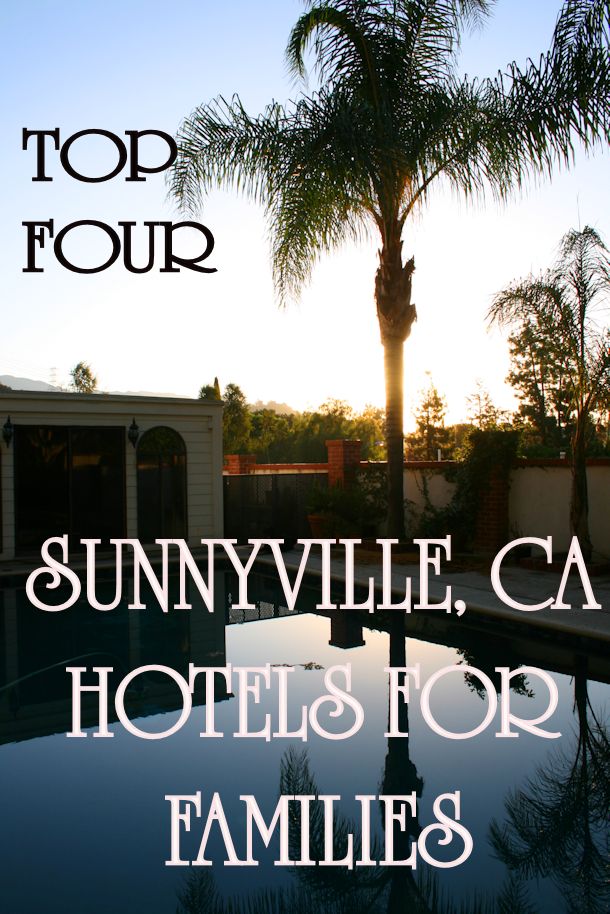 Best Hotel for Families on a Budget – Days Inn and Suites Sunnyvale
Offering an outdoor pool, free Internet, and free continental breakfast, this cozy hotel has everything a family could want for a comfortable and enjoyable stay.
Rooms feature mini-refrigerators, coffee makers, cable television, and microwaves so that families on a budget can keep food in their room or eat out as they wish. Prices start at just eighty dollars a night!
Best Hotel for Luxury Family Travel – Wild Palms Hotel
The Wild Palms Hotel boasts a comfortable Mediterranean resort with an outdoor pool area reminiscent of the beach.
With large, modern rooms and amenities including free breakfast, a fitness center, and a shuttle bus service, it's a perfect hub for a family ready to head out and explore the area.
The hotel is close to some of the area's best shopping and the open-air lobby is a great place for parents to unwind with a cocktail after a busy day.
Best of all, pets are welcome so there's no need to leave a beloved family dog or cat at home!
Best Hotel for Large Families – Extended Stay America San Jose-Sunnyvale
If your family needs extra room to stretch out and prefers the comfort of an apartment to the crowded atmosphere of a hotel room, Extended Stay American San Jose-Sunnyvale provides the best of both worlds to maximize comfort for a large family.
Each suite contains a full kitchen with a refrigerator, stove top, microwave, coffee maker, cooking utensils, dishes and cutlery so that families can cook their own meals right in their room.
Coin-operated laundry services at the hotel let large families bring less luggage and wash clothes as they need to!
Best Hotel for Busy Families – Maple Tree Inn
For the family that wants to spend time in the middle of all the action, the comfortable and centrally located Maple Tree Inn is sure to satisfy.
Close to amusement parks and the fun-filled cities of San Jose and Santa Clara, this hotel is the perfect hub for a family that wants to see all that the area has to offer.
Also, the hotel boasts great amenities like complimentary breakfast, complimentary weekday hors d'oeuvre, a book-lending library, and a pool.
Whether your family needs a luxurious resort-style room, plenty of included amenities, an unbeatably convenient location, or a price that keeps more money in your pocket, Sunnyvale, California has you covered.
Pick the hotel that suits your needs best and start planning your vacation to this beautiful area of the Golden State today!