Christmas is the season of giving, but it's also the season of giving back and this year Canadian Tire has embraced that spirit in a very special way: by bringing holiday cheer to children that aren't able to spend the season enjoying festive activities with friends and family. The company recently decorated nine children's hospitals around the country to help add holiday joy to the lives of sick children everywhere and the results were spectacular.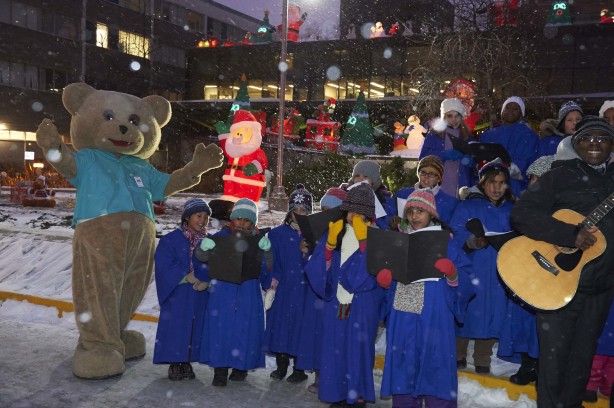 From Newfoundland to British Columbia, children will be waking up to a winter wonderland instead of a dreary hospital environment this Christmas thanks to this fabulous program. I was so excited to see that the Pediatrics Children's Hospital Foundation of Saskatchewan in Saskatoon was included on the list of hospitals undergoing a holiday transformation. I can just imagine how much joy the festive display will bring to the hospitalized children in our province!
Of course, hospitals do have rules and regulations to follow, so Canadian Tire worked closely with each hospital to create a customized display including lights, ornaments, inflatable Santa displays and Christmas trees. And to top it all off, the company even handed out gifts to all the patients! Canadian Tire put together a video about the experience and it had tears in my eyes almost instantly!
To spread even more holiday cheer, I have a very special giveaway for you as well! One lucky Mommy Kat and Kids reader is going to win a Holiday Decorating Prize Pack containing two inflatable Santa decorations and twelve strings of lights, a $500 value, so that you can spread your own holiday cheer around your neighbourhood, maybe even by sharing with others! To enter to win, just leave a blog comment about a family you know that would appreciate having these decorations to add some extra cheer to their holiday season.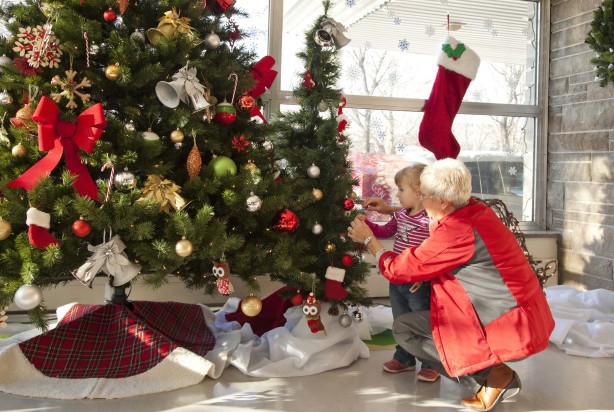 I can't imagine how hard it must be to spend Christmas sick in the hospital, especially for a child. But Canadian Tire has proven that Christmas magic can happen anywhere! In total, the company donated more than 10,000 feet of lights, thousands of ornaments, dozens of inflatable Santas and indoor/outdoor décor items in addition to more than 2,000 gifts for patients. That's a lot of Christmas cheer! And the smiles on the faces of all those children are proof to me that nobody knows holiday spirit like Canadian Tire!