Our small-town pharmacy is a Rexall store and I have to admit that before it joined the Rexall franchise, I hadn't heard of the chain before. But it didn't take me long to be won over by the great selection and low prices that Rexall offers. Now, Rexall is making a good thing even better thanks to a partnership with AIR MILES in Western Canada!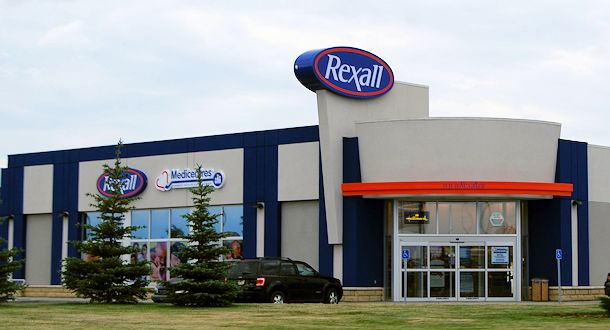 That's right, now every time you shop at your nearest Rexall store, you can earn AIR MILES reward miles on your purchases that can be redeemed for vacations, merchandise or even AIR MILES cash at participating retailers! That means not only do you get AIR MILES reward miles for every purchase you make, you can redeem those miles for products at Rexall stores as well!
I received an assortment of Rexall products so that I could see for myself just how much great merchandise the store has to offer. The new Be Better face and body care collection has so many products that I'm especially excited to try. Featuring Argan oil, these nourishing lotions and body washes are perfect for soothing and protecting dry winter skin. In fact, combining the Be Better Argan Oil Balm and the Be Better Cotton Moisture Lock Gloves cured my dry, chapped hands after just one treatment!
So that you can see for yourself how fabulous the products at Rexall are, the company is very generously offering one lucky Mommy Kat and Kids reader their very own Be Better prize pack just like the one I received, a $50 value! To enter to win, just leave a blog comment about a product you'll likely need from Rexall this winter!
Whether you need to stock up on COLD-FX and Oregano Oil to fight off that bug that's been going around, you're looking for a soothing syrup for a sore throat that's already taken hold or you crave nourishing personal care products to protect your family's skin from the dry winter air, Rexall has products to help. And now that you can earn AIR MILES reward miles on every purchase, shopping for the products you need just got even better! Visit your local Rexall store and start earning while you shop!