I've always enjoyed the challenge of doing my taxes, but it was after I started my website that I grew to enjoy it even more. Despite the fact I generally have to make payments at the end of the year, I look at those payments as a testament to the hard work I've done and the money I've made. Knowing I'm supporting my family doing what I love is one of the greatest feelings in the world.
But even though I don't mind the effort involved, filing taxes does take up quite a bit of my time. I've always used the old-fashioned pen and paper method but this year, for the first time, I went digital with help from TurboTax Canada. Using the TurboTax Home & Business edition I was able to quickly and efficiently organize my tax information and get my taxes filed!
What I love about TurboTax is the way it automates some of the lengthiest aspects of tax filing, like the many math calculations. By simply entering my basic income information, TurboTax will calculate the amount of tax I have to pay. Then I answer a few simple questions about my life and family to calculate my non-refundable tax credits and any other deductions as well.
It goes without saying that TurboTax is the quickest and easiest choice for a basic tax return. In fact, for the simplest returns with minimal deductions, it's even free to file! But I will admit I was a little worried about whether it would work for my significantly more complicated return. Not only did I have my website income and expenses to declare, I also had the income and expenses from a partnership business to file as well. But there was no need to worry; TurboTax was more than up to the task! I was able to add income and expenses for both my sole proprietorship and my partnership in a flash!
I also have investment income from a savings account and some sales of stocks. The previous year was my first experience with stocks and so I wasn't sure exactly what information needed to be filed when I filled out my return. So I investigated another of the features that makes TurboTax such a great choice for Canadians: the live chat option. I simply entered my question and after a quick wait I was able to chat live with a tax expert to get the information I needed. I learned that I only needed to enter the information on stocks I had sold and also how to calculate the proper amount to enter, information that will be of value to me for a lifetime.
Best of all, when my tax return was complete, TurboTax provided me with a list of potential money-saving opportunities I might have missed. When the program suggested I double-check my boys' activities in case any qualified for the Children's Arts Credit, I leaned that my son's recent Bricks 4 Kidz program was eligible for the credit!
Once my return was complete, it was just a matter of paying the fee and filing online using NETFILE. One of the features I especially appreciate about TurboTax Online is that I can prepare and double-check my entire return before ever paying a dime. Once I'm completely satisfied, I then make my payment and file my return. And because TurboTax offers a maximum refund guarantee and a 100% accurate calculations guarantee, I know that I'm paying as little as possible and submitting a return with calculations that are just as they should be.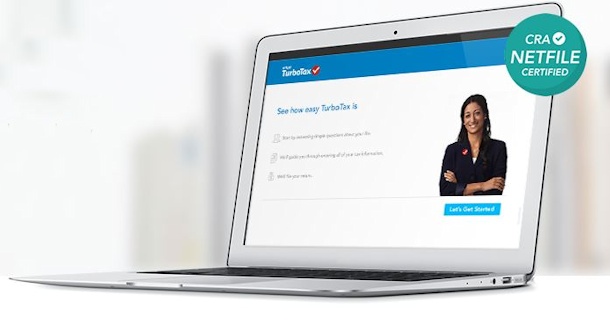 If you've never filed your taxes with TurboTax Online before, now is your chance to give it a try! Three lucky Mommy Kat and Kids readers are going to win an online code good for filing either a TurboTax Standard or a TurboTax Premiere return, a $35 value! To enter to win, just leave a blog comment about what method you used to file your taxes last year.
Though I had some initial reservations, I am now officially a TurboTax convert for life. The time I save filing my return makes the process so much more enjoyable and motivates me to get started on my tax return sooner. And I love that TurboTax includes so many useful tools that help me to find all the potential money-saving options available to me. From the RRSP calculator that illustrates my potential tax savings based on the amount of my RRSP investment to the live chat that helps me understand how to properly enter my information, TurboTax really does it all. Give it a try for taxes this year and see how much fun filing taxes can be!
TurboTax giveaway