One of my favourite things about springtime is doing a little pampering and refreshing of my look after the harsh winter months. No matter how careful I am, I often suffer from dry skin, limp locks and cracked lips when the winter winds are wailing. Spring is a chance for me to indulge a little by helping my body replenish itself. And doing that is easier than ever thanks to some fabulous new products from Proctor & Gamble that are perfect for spring refreshing!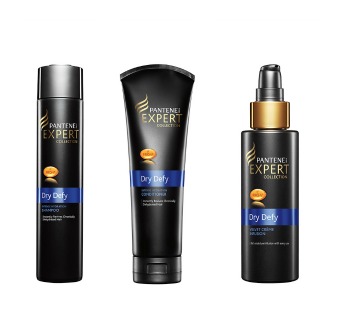 Has winter wind left your hair lifeless? Don't fret! The Pantene Dry Defy system is designed for women with chronically dry hair that's lost its natural movement and shine. It's perfect if you're hair is feeling a little lifeless from the winter wind. This is a three-step system that works to replenish lost moisture and block damage sites, where it's most easily lost. The three step system includes an intense hydrating shampoo and conditioner, as well as a Velvet Crème Infusion, which absorbs into hair and starts working immediately, leaving your hair soft and velvety for all those mid-afternoon strolls and trips to the park!
Want to make sure your favourite hair colour doesn't fade? Look no further – Pantene Fade Defy helps your colour stay resilient and vibrant. This collection includes a shampoo and conditioner duo formulated with three amino acids found naturally in the hair's core that help colour form more intensely in the hair fibre. You can apply Fade Defy Vibrant Color Magnifying Gloss afterwards to seal it in and avoid damage!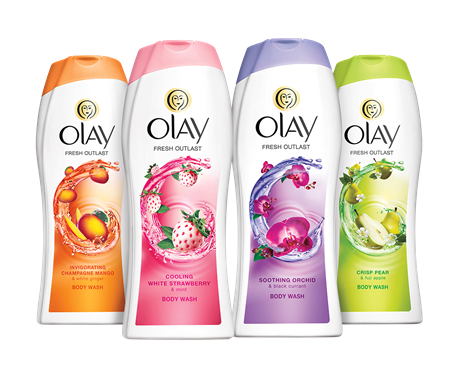 Want to rejuvenate your skin? Experience Olay's new Fresh Outlast Body Washes formulated to work with skin's natural pH. They are lower in sulphates and contain 3X more mild cleansers than before! The upgraded body washes come in four premium scents, like Cooling White Strawberry & Mint, made with essential oil fragrances, for a fresh clean that outlasts your day and keeps that spring in your step!
Longing for pearly whites? You can whiten your teeth with the new Crest 3D White® Brilliance Toothpaste, which works to enhance your smile's beauty with an Illuminating Complex. Pair it along with new Crest 3D White Brilliance Boost – a polishing treatment designed to amplify your smile's brilliant whiteness.
Personally, the new Olay Fresh Outlast body Washes are my new must-have. The Invigorating Champagne Mango & White Ginger variety is an instant pick-me-up on a busy morning and leaves my skin feeling soft and healthy. Now, to help you freshen up your spring look, P&G has a very special giveaway just for you! One lucky Mommy Kat and Kids reader is going to win a Spring Beauty Prize Pack containing Pantene Dry Defy Shampoo & Conditioner, Pantene Velvet Crème Infusion, Pantene Fade Defy Shampoo & Conditioner, Pantene Vibrant Color Magnifying Gloss, Olay Fresh Outlast Body Wash and Crest 3D Brilliance Boost, an $80 total value! To enter to win, just leave a blog comment about which of these products you're most excited to try.
Whether you need to help your skin and hair recover after dry winter weather or you just want to boost your mood with a fresh new scent during your shower, P&G has so many great products to make your spring bright and beautiful. Grab a few to test out and get ready for plenty of warm weather fun!
P&G Spring Beauty Giveaway