I am a huge fan of barbequing and once the weather is warm enough to eat outside, I'll sometimes use the barbeque all week long. From chicken and steak to hot dogs and hamburgers, it's a sure-to-please meal if it's been on the grill!
But I'm not a fan of the big, doughy hamburger and hot dog buns and their high calorie count, so that's why this year I've fallen in love with Ozery's Pita Break! The company's OneBun® flatbread buns are a lighter alternative to traditional buns and are free of artificial colours, flavours, additives and preservatives. To help you have an extra delicious barbeque season, Ozery's Pita Break has ten great barbeque tips you'll want to check out before you hit the grill!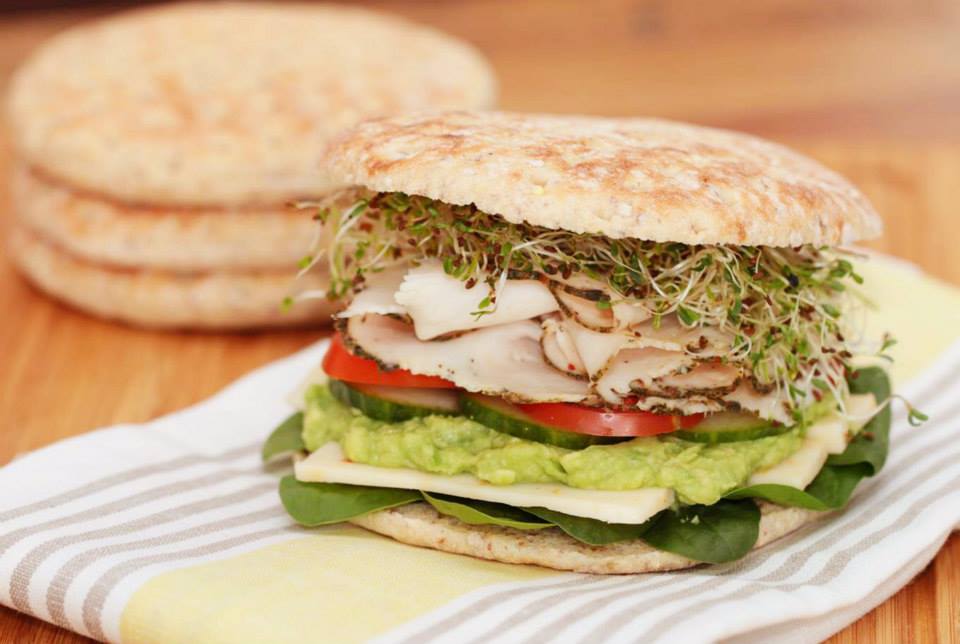 Great flavour with bold ingredients: Try incorporating bolder ingredients into your grilling sauces and marinades. Consider chilies or a dash of sriracha for heat, citrus zest for fresh flavour or even leftover herb stems from parsley or cilantro. Your taste buds won't be disappointed. Tip: for easy marinating, try using a resealable bag.
It's all about the bun: Instead of the regular bulky hamburger and hotdog buns, consider an alternative with added nutritional benefits. For example, the tasty OneBun® from Ozery's Pita Break contains whole grains, is lower in fat and is free of artificial preservatives. There is also a folded flat version designed for hotdogs – and this 100 calorie bun is a sound option for portion control.
Condiments are key: Condiment staples like ketchup and mustard are a necessity, but don't be afraid to have a little fun. Set up a condiment bar containing the classics, but consider additions like banana peppers, sauerkraut, sriracha or blue cheese and let your guests get creative.
Don't forget your veggies: Whether for salads, as kabobs, or to eat on their own, there's nothing better than vegetables cooked on the grill. Fan favourites include, but are certainly not limited to, eggplant, zucchini, bell peppers, asparagus and corn on the cob.
Stick-free grilling: Cleaning and greasing the grill grate is such a simple step, but is often overlooked. Why is this important? It helps prevent food from sticking to the grill or falling apart as you try to flip it – and it will also make clean up quick and easy.
Food safety: Avoid cross-contamination by storing raw meat separately from other foods. When it comes time to cook, make sure you're using separate dishes and utensils. Finally, don't forget to wash everything – including your hands.
Time it: Keep an eye on the time to avoid over or undercooking your food. In addition to a timer, don't be afraid to embrace a food thermometer to ensure your food is being grilled to perfection.
Let food rest before serving: This will help maximize tenderness and juiciness. Place it on a warm plate or platter and cover loosely with foil. As a rule of thumb, for every 100 grams of meat, let it rest for one minute.
Think outside the box: Don't be afraid to get creative with your grilling. For the curious eater, embrace foods such as avocado, stone fruit or oysters. Impress guests with your own twist.
Stay cool and collected: When hosting a larger gathering, stay cool and collected when guests arrive by doing as much prep and cooking in advance. Better yet – invite guests to bring a dish.
Personally, I can't wait to whip up burgers served on a Sprouted Wheat Zero Low Low OneBun®. These delicious buns are low sodium, low fat, have zero added sugar and are a high source of fibre. And for the perfect hot dog, there's the Folded Flat Multi Grain OneBun®! No matter which one is your favourite, all Ozery's OneBun® products are cholesterol free and a source of dietary fibre, Omega-3 and iron!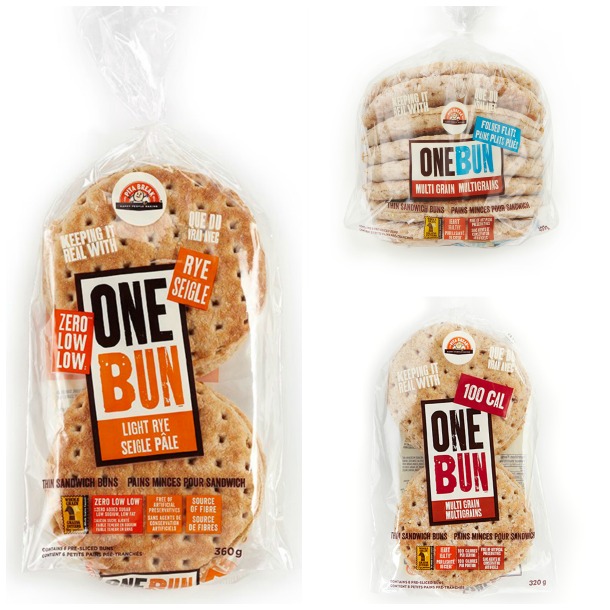 To help you kick off barbeque season in style, Ozery's Pita Break is offering a very special giveaway! Two lucky Mommy Kat and Kids readers are going to win a Grilling Prize Pack containing grilling tools, outdoor serving items and the Ozery's Pita Break OneBun® range of products, a $50 value! To enter to win, just leave a blog comment about which Ozery's OneBun® product you would most love to try!
Ozery's Pita Break products are available at select stores across Canada, so check for them at your favourite store and stock up for summer. And don't forget to check out the Ozery's Pita Break Facebook page and Pinterest board from some great recipe ideas and check out @OzeryBakery on Twitter too! Being able to enjoy juicy burgers, tender smokies and all your other summer favourites in a lighter, healthier way is a sure-fire way to make barbeque season even better!