My oldest son has always had a love of cars. And while he doesn't quite invent as many fanciful racing stories as he once did, he still will often spend hours driving his favourite cars around the house. In fact, one of the few things that Zackary loves even more than cars is building sets. And that's why I knew he would appreciate the Modarri model building sets offered by Borgfeldt Canada as soon as I saw them.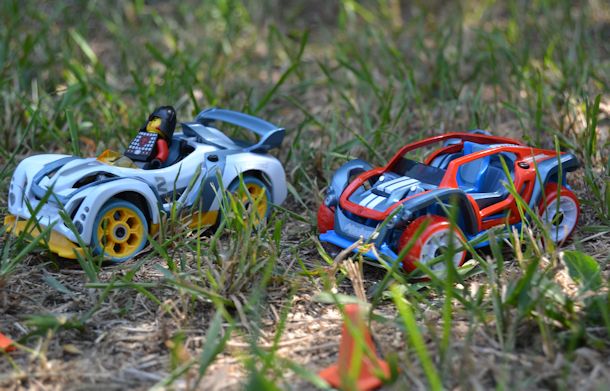 These sets come in a variety of fun colours and styles sure to please any future racer. We received the Modarri 3-Pack to review and my boys couldn't wait to sit down and start building. While the sets are recommended for ages eight and up, I knew my nine-year-old would be happy to help his little brother build a car too, which made it a great activity for the two of them to do together.
The cars are assembled with simple screwdrivers and parts to build working cars with real suspension and clever finger steering. With included stickers to customize the vehicles, both boys had fun creating their dream racer with the included parts. And when the cars were complete, the fun didn't stop! Zackary and Benjamin spent all afternoon playing with their cars, which, as an added bonus, ended up being the perfect size for the boys' mini figures!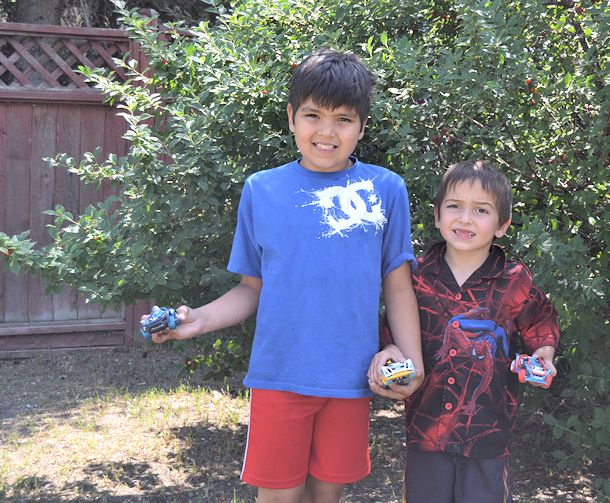 If you have a child that loves building and racing too, you're in luck! Borgfeldt Canada is very generously offering one lucky Mommy Kat and Kids reader their very own Modarri Beach Cruzer worth $25! Build your own Beach Cruzer and take a summery ride. Inspired by Modarri's hometown of Santa Cruz, California, it boasts real suspension, patented finger-steering, and a racing stripe of Pacific Coast hibiscus! To enter to win, just leave a blog comment about who would be getting this car if you won.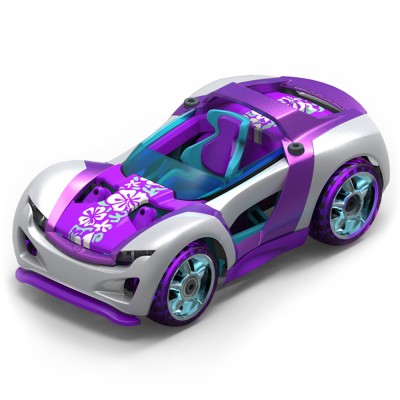 What I love about Modarri sets are the fact that they let children get involved with creating a toy that will then also provide entertainment for months afterwards. And the patented finger steering is such a cool way to manoeuvre the car too! Find the sets in select Canadian toy and hobby shops or contact Borgfeldt Canada to find a retailer near you. These fun model building sets are sure to be a hit with your kids!