When I was about five years old, my mom put me in piano lessons. I still remember those first lessons colouring cartoon pictures illustrating the different notes and practicing fingering exercises. At the time, there were certainly days that I didn't want to sit and play piano. But that early introduction to music led to my learning multiple other instruments in later years and having an appreciation for music that's lasted my entire life.
Now, with two children of my own, I'm a huge believer in the importance of music in a child's development. In fact, my boys have dozens of children's music CDs for just that reason. And I've seen for myself how that exposure to music helps encourage their creativity and keep them active! Want to get your kids inspired to create their own music? These three tips will help!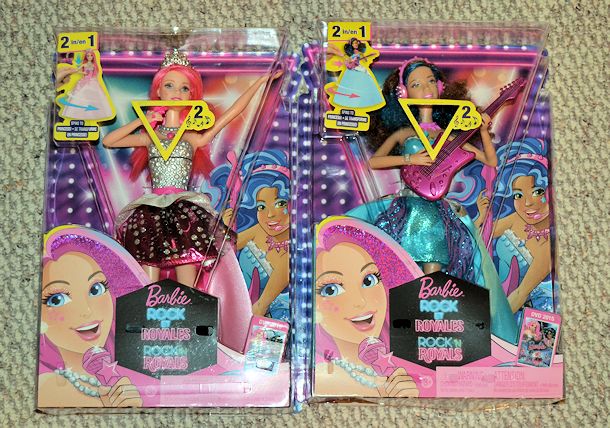 Don't Follow Directions
You read that right! Many parents encourage their little ones in music through structured music lessons. But for many kids, music lessons can be stressful and monotonous. While following directions and reading music is important for any musician, finding your own beat is just as vital. Encourage your daughter to break the rules once in a while by singing or playing a musical instrument however she pleases. This will give her the opportunity to fully express herself and have fun while doing it!
Try Making Music Together.
Music is a fun way to empower and express yourself. Making music with your little ones allows you to communicate with each other in a way that words cannot. Music will unlock your feelings, creativity and open the lines of communication. Initiate this with a music video sing-along in your living room or having a fun family jam session. You never know, you may find that you're a better singer than you thought!
Bust a Move
It's challenging to listen to music without moving to the rhythm! To help get your little ones moving and expressing themselves, try playing a variety of musical styles to inspire them. Dance along with them and encourage them to try new things too. You'll be surprised where it takes you
Barbie is passionate about encouraging self-expression too, and that theme shines through in the new Barbie Rock 'n Royals DVD! To celebrate its release, Mattel is offering a very special giveaway you won't want to miss. One lucky Mommy Kat and Kids reader is going to win a prize pack containing two Barbie Rock n' Royals dolls and two tickets to a Rock 'n Royals screening in select locations across Canada, a $60 value! To enter to win, just leave a blog comment about which of the following locations you'd want to visit to see the movie:
Saturday, September 12th: Strawberry Hills Location, 12161-72nd Avenue, Surrey, BC
Saturday, September 19th: Westhills Location, 165 Stewart Green S.W., Calgary, AB
Saturday, October 3rd: Queensway Location, 1025 The Queensway, Etobicoke, ON
Saturday, October 10th: Ottawa Location, 3090 Carling Ave, Ottawa, ON
Saturday, October 24th: Bayers Lake Location, 190 Chain Lake Drive, Halifax, NS
But that's not all! Right now, Barbie is also hosting an amazing contest to give your little one her own star experience! Simply visit http://www.barbie.com/en-ca/besuper/rock-n-royals to enter to win a trip to Los Angeles, California for the Barbie™ Rock n' Royals concert featuring a surprise musical guest!
I'm so happy that music was always a part of my life, and I know that it helped me grow and develop my own personality. Share a love of music with your little ones with the new Barbie Rock n' Royals DVD and get ready for plenty of musical fun filling your house!