Since I work from home, I don't dress up to leave the house every day. And because of that, I absolutely love having the chance to put on a glamorous new outfit, style my hair and head out with my boyfriend for a night on the town. I have a few go-to dresses that I use for those special outings, but I'm always looking to add a new one to my closet, and recently I had the chance to do just that thanks to Red Hot Curves!
This innovative company is perfect for any woman looking for that perfect dress for special occasions. Its dresses aren't just stylish and timeless, they also feature built-in shapeware! I recently had the chance to review one of the dresses for myself and I couldn't wait to give it a try.
I chose the Blake dress in a size Medium. I tend to vary between a small and a medium dress size, so choosing is always a bit hard for me. The medium fit well and considering it's quite a low-cut dress, was definitely the best choice since I don't think a small would have covered my chest enough.
The shapeware fits around the stomach and hips, with a silicone lining at the bottom to keep it in place. I liked the fact that the shapeware wouldn't be slipping around within the dress when I wore it. And while I didn't really feel the shapeware, it made a difference and I did like how sleek my silhouette looked!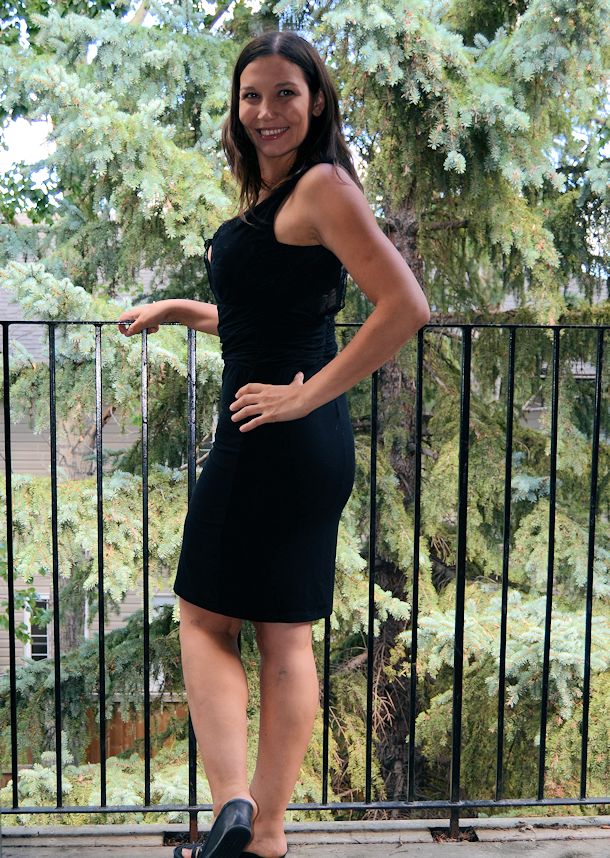 The Blake dress is backless and while the chest is lined, the shapeware does not include chest support. As a result, women with a large chest like me may have some issues finding an appropriate bra to wear with the outfit. Fortunately, I found the perfect solution. My favourite plunge bra looked perfect paired with the dress from the front, and a simple set of backless bra converter straps I found online let me wrap the back straps lower to turn it into a backless bra.
The overall look of the dress was incredibly elegant, and I especially loved the high-quality material. The bodice of the dress features eye-catching black lace overlay, while the wrap-around waist accentuated my figure. It was the perfect dress for a fancy dinner or a night out!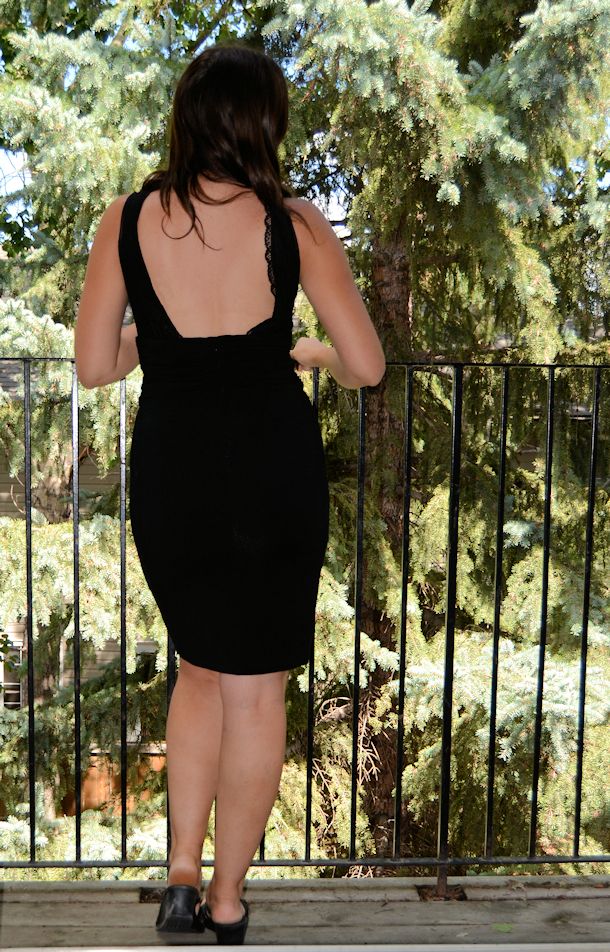 I love the classy look of the dresses from Red Hot Curves, and I especially love the fact that they help me look my best in a way that looks natural and feels comfortable. The shapeware is effective and doesn't make the dress feel tight or restricted at all. If you've been searching for that perfect little black dress and haven't found it yet, check out the selection at Red Hot Curves. You may just find exactly what you've been looking for!