Saskatchewan is definitely not a heavily promoted province when it comes to tourism, but having lived here my entire life, I know exactly how many great attractions it has to offer. And Moose Jaw, Saskatchewan, is the perfect example of that. From museums to the mineral pool, it's packed with attractions that are fun for the whole family. And recently I had the chance to explore a few of my favourites in a gorgeous 2015 Ford Focus during the Ford Canada Focus on My City event! If you're in the Moose Jaw area, these are four attractions you'll want to check out!
Moose Jaw Western Development Museum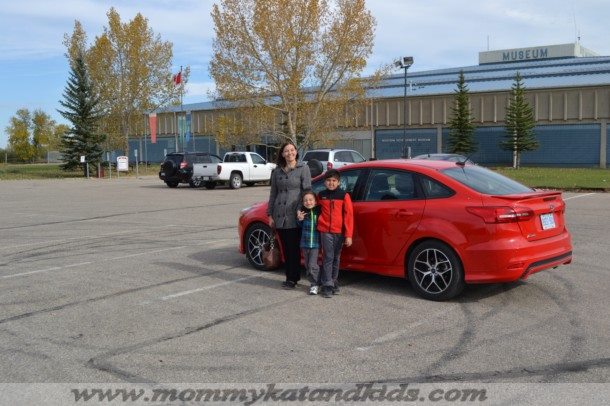 This museum was the first stop on our day of exploring Moose Jaw, and it's a must-visit in the city. With exhibits that take families on a walk through the history of transportation, it's a fascinating look into how far we've come in our journey by road, rail and air. Kids will love the antique vehicles and adults will appreciate learning more about the development of various vehicles and transportation methods.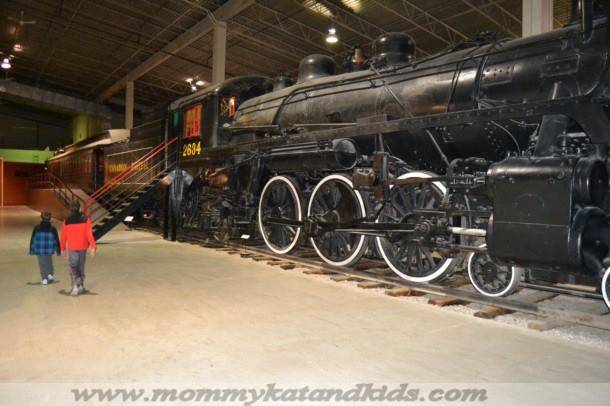 While my boys adored the antique cars and the interactive displays, the trains were one of the big highlights of the museum for all of us. Jeremy had the chance to show us some of the different parts of an engine and explain how they worked, while Zackary and Benjamin got a look inside antique passenger cars and even an old caboose!
Elbow Harbour Golf Club & Resort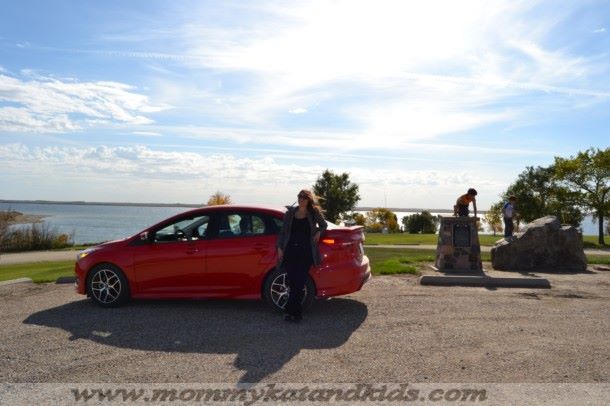 To really test out the Ford Focus, we next headed out for a one-hour drive down winding Saskatchewan roads and had lunch at the Harbour Golf Club & Resort just outside Elbow, Saskatchewan, with its beautiful view of Lake Diefenbaker. Golfers will want to make sure to schedule time to play a game on the course, but everyone will enjoy a meal while looking out over the lake.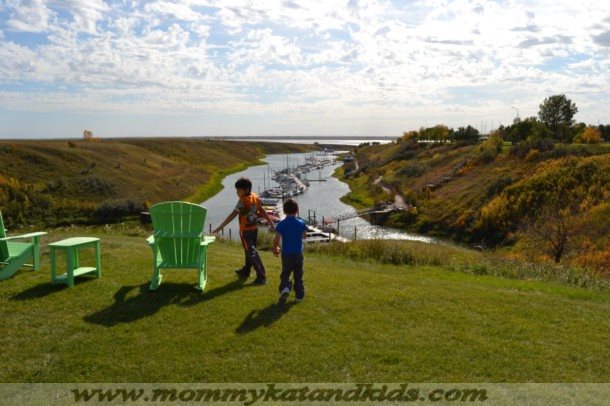 The food at the club is lighter golf course fare perfect for lunchtime, but it's the gorgeous view that really makes this spot a must-visit. Even on the first day of fall, we were able to spend some time outside climbing the hills and enjoying the breeze blowing in off the lake.
Temple Gardens Mineral Pool and Spa
A visit to Temple Gardens is a fun and original experience that shouldn't be missed. The naturally heated waters of the pool contain a variety of health-enhancing minerals. But the true pleasure of visiting the pool is in swimming around in the warm, soothing waters. My boys loved swimming through the tunnel between the indoor and outdoor pools, but my personal favourite highlight is relaxing in the outdoor portion of the pool, which is fun all year around but especially in the winter!
Hopkins Dining Parlour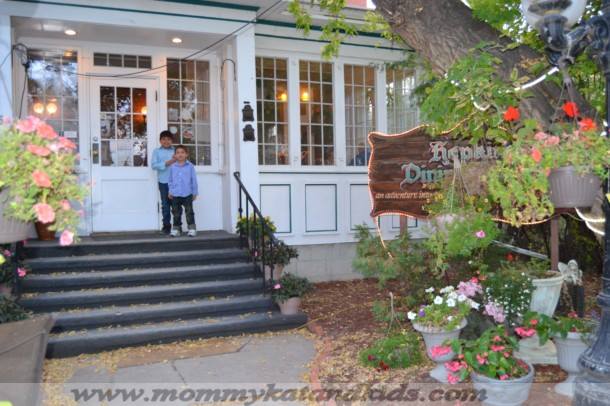 After a fun-filled day of driving and sight-seeing, we'd worked up quite an appetite. So we headed to one of Moose Jaw's most popular and iconic restaurants for dinner. Hopkins Dining Parlour is a historic mansion turned restaurant that has been delighting locals and visitors alike for decades. The house boasts great food, tons of old-fashioned decor and even a (rumoured) ghost!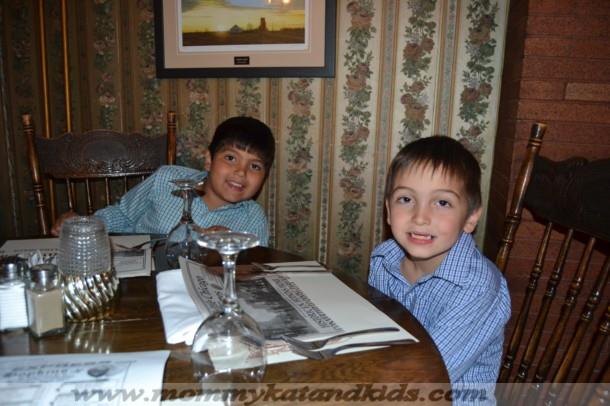 I love the fact that Hopkins so perfectly combines a gourmet dining experience with an atmosphere that's still family friendly. Sharing a bottle of non-alcoholic Saskatoon Berry Champagne and discussing our adventures over a great meal was the perfect way to end our day of exploring Moose Jaw.
For all our adventures, the 2015 Ford Focus was the perfect vehicle to get around. With its roomy interior, my boys could stretch out on the drive and see the sights. And thanks to the great fuel mileage of the EcoBoost engine, I could use the money saved on gas for extra fun during our day! As someone that loves driving standard, I have to say that the manual six-speed PowerTrain transmission made getting to our destination just as much fun as the destination itself!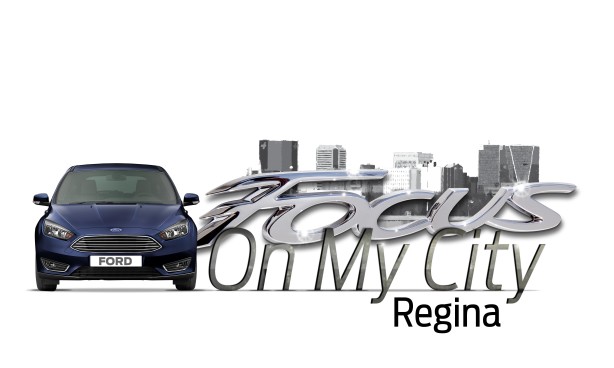 The chance to explore one of my favourite Saskatchewan cities in the Ford Focus took our journey in and around Moose Jaw and made it even better. After all, when I can see the sights in comfort and style without spending a fortune, it's easier to focus on my city! Take one for a drive at your local Ford dealership and see if it's the vehicle that can take your family on all your adventures.