As a bit of a foodie who's also concerned about my health, I love discovering ways of increasing my favourite meals' taste and nutritional content. A top organic food company I discovered a few years ago, Prana Organic, has come up with a new way of doing that and it's one that any health-conscious food-lover should try! Prana Whole Black ProactivChia Seeds boost the fibre, protein, omega-3 and probiotics in meals just by adding a few tablespoons of seeds. And the addictive crunch will have you wanting to add them to everything!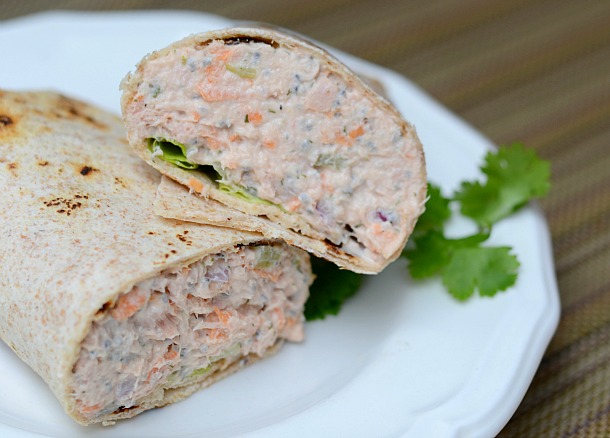 I recently received the Prana Organic Whole Black ProactivChia Seeds so that I could test the product in a few of my favourite dishes. While these seeds are great when combined with yogurt and fruit to make a parfait, I found that I actually preferred them in savoury dishes rather than sweet ones. And this hearty tuna wrap I often make for lunch is a perfect example of how chia seeds can be used to make a good meal even better! I just mixed the seeds into a bowl with tuna, mayo, onion, carrot and spices!
I also love adding these seeds to salads; their crunchy texture is perfect for a crisp bowl of vegetables and tangy dressing. And knowing that I'm getting probiotics with every bite is an added bonus! Knowing how important probiotics are to digestive health, I've been trying to make sure that I take a supplement every day. Unfortunately, I do tend to be forgetful about taking pills at times, but I never forget to add these tasty chia seeds to my favourite dishes.
Prana Organic also offers a wide variety of fruits, nuts, seeds and snack mixes for the healthiest homemade meals, treats and snacks. Products are available at select stores across Canada or online on the Prana Organic website. The Kilimanjaro Snack Mix is a personal favourite of mine. With almonds, walnuts, cashews, raisins, cranberries and decadent dark chocolate, it packs so much flavour into every bite!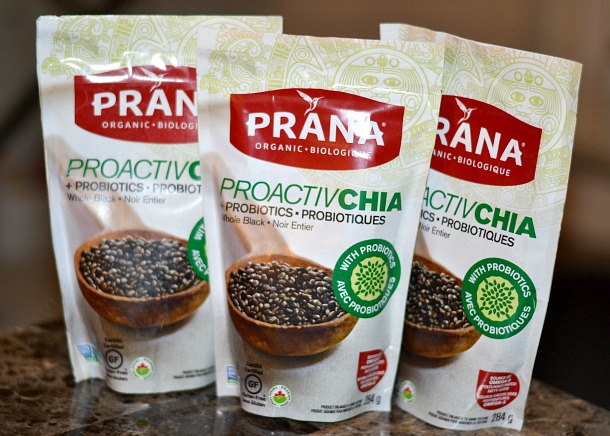 New Prana Whole Black ProactivChia Seeds are a perfect example of why I enjoy Prana Organic products so much. A food that's already a nutritional superstar has been made even better thanks to the essential probiotics in every spoonful. Find them in stores now and boost your diet's nutrition in a very easy way!