When I was in Kindergarten, my best friend was a boy named Jamie that lived down the street from me. We went to the same babysitter and often spent hours playing at each other's houses on the weekends as well. But one day I came running home from my friend's house in tears and when my mom asked me what was wrong, I told her that Jamie said I couldn't be a firefighter when I grew up because I was a girl. My mom was quick to comfort me and tell me that Jamie was wrong and I could be anything I wanted.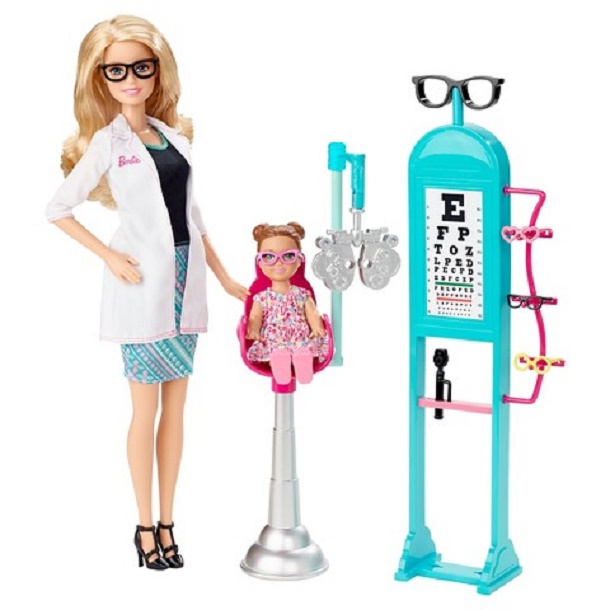 Even in the mid-80s of my childhood, Jamie's opinion was becoming one that was frowned upon, and in our modern age the suggestion that a woman couldn't perform a job because of her gender is considered as absurd as it is. Yet there are still some people that persist with the outdated idea that some jobs are meant only for men and others are meant only for women.
Barbie Canada is passionate about encouraging girls to follow their dreams no matter what and that's why the company offers the fabulous line of Barbie Careers dolls to help remind little ones that "You Can Be Anything!" From CEO to Scientist to Figure Skater to Eye Doctor, there's nothing that Barbie can't do! And the Barbie Careers dolls, fashion outfits and playsets are the perfect way to let a child get inspired for her own future career. I was pretty excited to see that the collection includes a Barbie Careers Firefighter Fashion Pack!
As a rather indecisive child, I quickly changed my mind about being a firefighter anyways. And over the years I changed my mind dozens of times about what I wanted to be when I grew up. One month I was determined to be an actress, the next I wanted to be a spy. But I never again doubted that I could be anything I wanted as an adult. And I was lucky enough to discover the perfect career for me when I started my blog! Now, my boys are dreaming about their own future careers and whatever they want to be, I'll be sharing the same message that my mom shared with me…You Can Be Anything!