When I shop online, I have a little internal checklist of requirements that I go through. Some of my requirements are essentials in order for me to make a purchase. Others are just fringe benefits that make me more likely to be a return shopper. But when a store can fulfill almost every desire I have, it's likely going to become a must-shop website for me.
Until recently, I didn't have an online pharmacy that was a go-to for me. But that's all changed since my first shopping experience on HealthSnap.ca! The company recently gave me a $50 credit to the website so that I could experience the shopping and ordering process firsthand, and I couldn't wait to pick out some much needed items.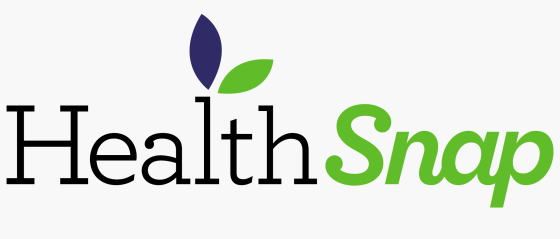 With temperatures that are likely now permanently below zero and a few bad bouts of flu in the house already, vitamins were at the top of my shopping list. My boys have a great stock of gummy vitamins on hand, but my significant other and I were almost out of multivitamins. I browsed the selection of vitamins at HealthSnap to see what I could find.
The variety of vitamins offered was fantastic and the prices were even better. I found a men's and women's version of a multivitamin brand I'd discovered recently, Quest Daily One, for the exact same price as I'd seen it in stores. I chose a bottle for each of us and then looked for a few more specific products as well. Since I bruise easily, I like to take an iron supplement. But finding iron tablets is surprisingly hard in stores. HealthSnap.ca had a multitude of different brands to choose from, all at great prices.
Finally, I splurged on a bottle of Fibre Choice Fruity Bites Gummies. I like to have a glass of fibre water before dinner each day both to help fill me up and to aid digestion. The idea of having a few gummy treats instead was too tasty to pass up! Then I went to the checkout screen and entered in my shipping and payment information. With free same-day shipping to local pharmacies in Ontario and free home shipping across Canada on orders over $50, stocking up on must-have products couldn't have been easier.
And best of all, my carefully packaged products arrived just a few days later! Shopping for all the health products I needed had been quick, efficient and inexpensive. And when it comes to online shopping, those are three big "musts" on my list of requirements!
To let you experience a few of the fabulous products that HealthSnap.ca has to offer, the company has put together a fabulous giveaway! One lucky Mommy Kat and Kids reader is going to win an Olay Total Effects bundle containing Olay Total Effects 7-in-1 Anti-Aging Moisturizer Plus Touch of Sun, Olay Total Effects 7-in-1 Anti-Aging Touch of Foundation Moisturizer and Olay Total Effects 7-in-1 Anti-Aging Night Firming Treatment, a $90 value! To enter to win, just take a look at HealthSnap and leave a blog comment about a product or feature you liked.
For me, HealthSnap.ca provides all the aspects of online shopping that I love. It's convenient, the store has fabulous selection, the prices are as good or better than any that I would find in a store and the shipping is free across Canada with just a $50 purchase! Whether you're looking for beauty products, skincare, vitamins or over-the-counter medication, HealthSnap.ca can get you what you need in record time at a great price. Check out the website for yourself and see how easy it is to get all your pharmacy essentials delivered to your front door!