Between getting engaged, Valentine's Day celebrations and starting to plan a wedding, matters of the heart have been very much on my mind this February. And while love and romance are always common themes for the month, February is also a great time to remember to take care of your heart! After all, a strong and healthy heart is one of the best ways to ensure a long life of happiness with your soul-mate.
Stress has long been thought to impact heart health and I know that the coming months will bring more than their fair share of stressful days. In addition to planning our wedding, my fiance and I are also planning a move to a new city in the summer! That's why I'm making sure that Orange Naturals Heart Health tincture is a part of my daily routine over the next few months. Containing hawthorn, garlic, linden and motherwort, it's a multi-purpose heart health formula that helps protect the circulatory system, reduce heart disease risk and relieve nervousness!
I'll also be making sure that I stick to my current routine of yoga three times a week. In addition to relieving stress, yoga has also been shown to help improve respiratory function and heart rate, lower blood pressure and boost circulation. Best of all, a yoga workout is easily tailored to different skills and fitness levels, so anyone can enjoy its benefits! While I don't work up much of a sweat during my yoga routine, I always notice how much stronger and more flexible I am after a workout, in addition to feeling much more calm.
Finally, I'll be making sure that my diet has the nutrients needed both for heart health and for overall well-being. While I naturally want to ensure I look my best on my wedding day, I also want to feel great! In the past, higher stress has either caused me to overeat for a period of time or forget to eat altogether. And while one causes weight gain and the other causes weight loss, I know that neither is healthy for my body! That's why I'll be making sure that the fridge is stocked with antioxidant-rich fruits and vegetables and the cupboards are full of high-fibre, heart-healthy snacks. And just in case, an Orange Naturals Adult Multi a day is an easy way to ensure my body is getting the nutrients it needs even on the busiest days!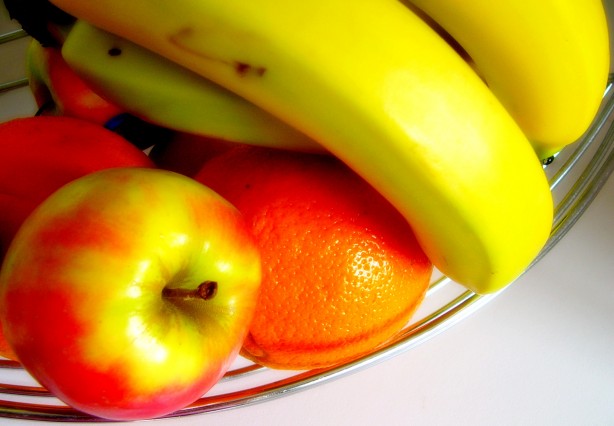 If you're looking for ways to improve your heart health or minimize your stress levels, make sure to check out the Orange Naturals blog for tips and ideas on heart health, overall well-being and more! From recipes to exercise ideas and so much more, you'll love the variety of great health and wellness advice. And for answers to specific questions, just post on the Orange Naturals Facebook page to get expert homeopathic advice!
Heart health isn't something that often comes to my mind, even though I know it's the leading cause of death among Canadian women. But with stressful times ahead, I'm determined to ensure that my heart is healthy, my mind is at peace and I'm feeling my best when I walk down that aisle in October. By making time in my busy schedule for my overall health, I'll be able to ensure that stress can't get the best of me…no matter how crazy life gets!
Disclosure: I am part of the Orange Naturals Mom Ambassador Program and I receive special perks as part of my affiliation with this group. The opinions on this blog are my own.