When it comes to fashion, I know what I like and I know what I don't. Dresses are one of my favourite wardrobe items, but I like them sleeveless, knee-length and with a bit of flare to the skirt. Jeans need to be low to mid rise bootcut style for me to wear them. Form-fitting shirts, strappy sandals…one of the things I've learned over the years is that the best clothing trend of all is wearing what I love!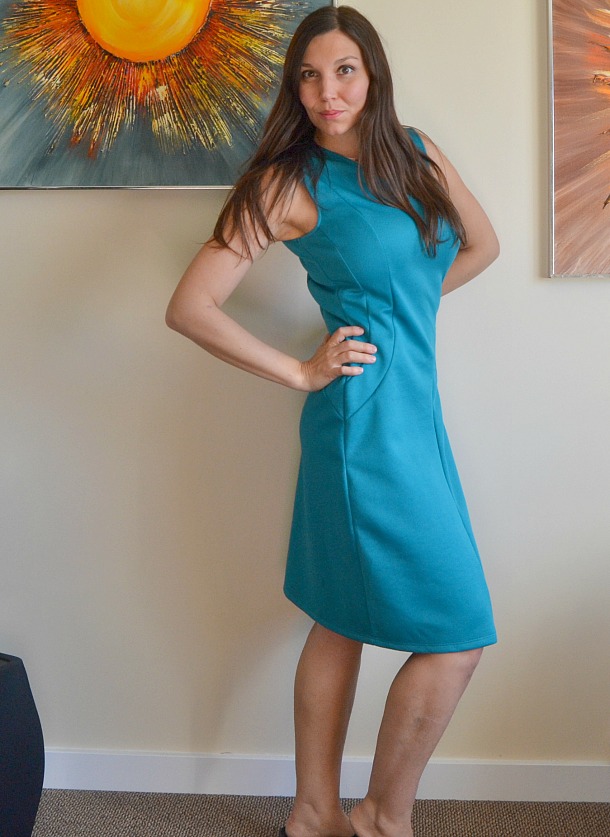 Since my tastes are pretty particular, it goes without saying that I want my clothes to fit just right. And that's why i was so excited when I got the chance to review one of the beautiful items from Lurap.com! The company specializes in providing women of all sizes and shapes with clothing they're sure to love thanks to its free personalized sizing on every single item!
I decided to review the Kathya Satin Evening Dress in the beautiful blue-green shade. I've been trying to add more colour to my wardrobe and this classically stylish dress in a unique shade seemed like the perfect way to do that. I took my measurements, sent off the information and waited eagerly for my dress to arrive.
Less than two weeks later, the package arrived and I pulled out my dress. It fit perfectly and I loved the way it followed my curves without feeling restrictive. Because I have a fairly narrow waist and a wider chest and hips, store-bought clothing that fits my stomach well is often too tight in other areas. Because this dress was made just for me, it fit perfectly from top to bottom! But with sizes available from 0-36, any woman could look and feel great in this dress!
Lurap also offers skirts, jumpsuits, jackets and tops, all with the company's fabulous free customization so that you'll love how you look no matter what outfit you choose. In fact, that's even how the site got its name: "love your appearance" became LURAP for short! And having tried a custom-made dress for myself, I can see for myself just how fitting that name is! If you're picky about the clothes you wear and want to ensure that they fit just right, check out Lurap today! You'll love the free customization and timeless style of everything the company offers!