A few months ago, I took my makeup kit with me to a movie set for a bit part I was playing. When the shooting was done, I quickly packed all my gear and headed back to Moose Jaw. I didn't realize until reaching home that my makeup had been left behind and when I learned of the loss, I was devastated. I'm picky about makeup and had assembled my collection of favourites after years of work.
Luckily, COVERGIRL came to my rescue with some of its hottest new products to have me looking red carpet-ready when I head to the theatre to watch my film debut! The newest products are universally flattering, go from day to night with ease and make it easy for even the busiest mom to create a glamorous look in a flash. Looking for tips that will have you feeling like a superstar? COVERGIRL has some step-by-step advice just for you!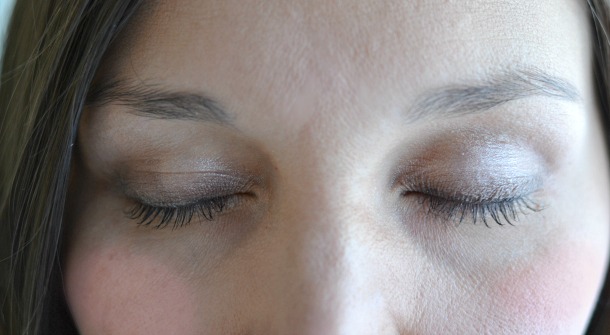 Start with a base: Every expert agrees that having happy and healthy skin can have you glowing in pictures. Moisturize before applying primer, and when you do apply, make sure it's a product that works with your skin type. TruBlend Primer concentrates on both the skin texture and the skin type- these formulations work with your skin to create a flawless canvas. After your face is prepped, apply TruBlend Liquid Foundation to cover imperfections.
Say goodbye to winter blues: Who wants to look in the mirror and be reminded it's winter?  Use TruBlend Blush and Bronzer to contour your face and give you a natural sun-kissed glow.
Highlight your eyes:  In the past, celebrities sometimes made the mistake of being overly bold with their eyeshadow colours, this season it's all about natural tones and blending colours. COVERGIRL has developed a colour scheme of roses, nudes and golds that are universally flattering with matte and shimmery finishes. trunaked Shadow palettes can be worn on their own for a soft smoky eye or combined to create a bold dramatic look. To finish, use trunaked Eyeliner Duos, a line of pencils that glide on effortlessly to let you define your eyes & create countless luxe looks.
Give your lips a treat: Lips are one of your best accessories, make sure you treat them with care. Before, or even in place of applying lipstick, use a moisturizer to keep your lips looking and feeling like a million bucks. Oh Sugar! Moisturizing Lip Treatment is infused with grapeseed oil, avocado butter and Vitamins C & E. This incredible lip nourishment comes in ten tints of lightweight colour.
My personal favourite from these fun new products is the trunaked Nudes Eyeshadow Palette. The lighter Buff, Shell and Champagne shades are perfect for adding subtle brightness to the eyes by day, while combining them with the darker tones creates a beautiful smoky eye for date night. Paired with the nourishing Oh Sugar! Moisturizing Lip Treatment with its hint of colour, a flawless face has never been so easy!
Thanks to these fabulous new products from COVERGIRL, my makeup bag is replenished and I get to sport some of the hottest looks for spring. The nude face is a style that I love because it appears minimalist, but gives my face extra brightness, polish and style. Whether you're hunting for a whole new makeup look or just want one or two new products to add to your current collection, make sure to check out the TruBlend and trunaked collections from COVERGIRL this season!