With March Break on the horizon, parents across Canada are starting to make plans on how to spend those extra days off. While a vacation is always tempting, staying at home can be just as much fun…and a lot less expensive! Looking for staycation ideas for your family? Here are seven tips on how to fully enjoy a staycation (perhaps you can even try one a day), without the stress and exhaustion that international travel can bring.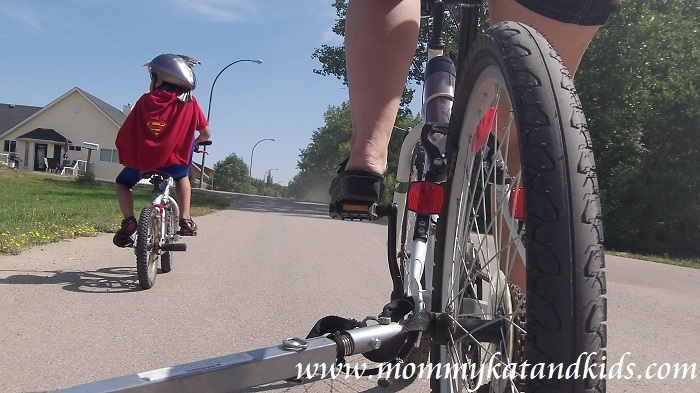 Plan an indoor excursion. Take a trip to a museum, gallery or science centre (to name a few). Whatever your interest may be – from antiques and art to science and nature – there is an exhibit for you.
Visit a local ski resort. Take a day, or two, to hit the slopes with your family; you can ski, snowboard, snow tube or hike, the options are endless.  (Tip: If you have family members who are motion sensitive, Gravol Quick Dissolve Chewables (available for kids and adults) are an effective and convenient option to treat nausea, vomiting and dizziness, so you can get there more comfortably and with less worry. (Don't take Gravol chewables and drive, as Gravol Quick Dissolve Chewables may cause cause drowsiness).)
Unwind with a good book. With hectic lives and busy schedules, sometimes we don't have time for the simple things in life, like curling up with a good book. If you have readers in your family, take advantage of some down time and let your mind be captivated by a new story. For younger kids, colouring or picture books might do the trick!
At-home makeovers. Be your own glam squad and grab those nail polishes, make-up powders, sparkle eye shadows, styling tools and last but not least…Batiste Dry Shampoo! It's perfect to use between washes and easy to use. Applying quick burst revitalizes hair and removes any excess oil, adding body and texture. With the new limited-edition Batiste Ella Henderson Sweet & Seductive Dry Shampoo, you'll feel like a celebrity, with hair that looks, feels – and smells – great!
Crafts, puzzles and games galore. Now you have time to get into a new project with your kids that could take a few hours or few days, you decide.
Try new recipes. The March break can have us feeling refreshed and rejuvenated, inspiring us to tackle that new recipe you or your kids have been wanting to try. Whether it's a batch of cookies – or a yummy stew – take advantage of your time. It might end up being something you love! (In addition to all the good food you'll cook up, make sure all family members get the get their daily recommended nutrients by taking Vitafusion Men's or Women's Complete Multivitamin and Lil'Critters Gummy Vites for kids.)
Get outside. Go for a walk, a skate at a local rink and maybe pop into a coffee shop to escape from the cold and warm up with a delicious drink.
To help you make the most of your March Break, Church & Dwight has a very special giveaway just for you! One lucky Mommy Kat and Kids reader is going to win a prize pack containing Vitafusion™ Women's Complete Multivitamins, Vitafusion™ Men's Complete Multivitamins, L'il Critters™ Gummy Vites™, Ella Henderson for Batiste™ Dry Shampoo, OxiClean™ Versatile Stain Remover, Arm & Hammer™ Truly Radiant Clean & Fresh Paste, Arm & Hammer™ Spinbrush™ Truly Radiant™ Clean & Fresh Battery Brush, Arm & Hammer™ Spinbrush™ Paw Patrol Battery Brush, Arm & Hammer™ Spinbrush™ Disney Descendants Battery Brush and Nair™ Wax Ready-Strips Legs & Body, an $80 value! To enter to win, just leave a blog comment about which of these seven staycation tips is your favourite!
Personally, as a confirmed beauty junky, I'm going to be using the at-home makeover suggestion. Not only is a makeover lots of fun, but it's also a great way to refresh my look for the upcoming spring season! From getting my legs smooth and ready for warm weather with the Nair strips to brightening up my smile with Arm & Hammer, I can't wait to treat myself to a little indulgence while trying out some fun new looks too! But no matter how you decide to spend your March Break, you'll appreciate having these products from Church & Dwight on hand!