If there's one thing that I've learned as a parent, it's that every woman needs at least one good purse…and some women are happier with at least twenty! I used to be in the former category, carrying all my gear in a simple and sturdy crossbody bag whether I was running quick errands or taking a vacation. Now, I'm a confirmed purse addict with a different bag for every occasion. And when 88 Handbags gave me the chance to choose one of its beautiful bags to review, I couldn't resist the chance to add one more great purse to my collection!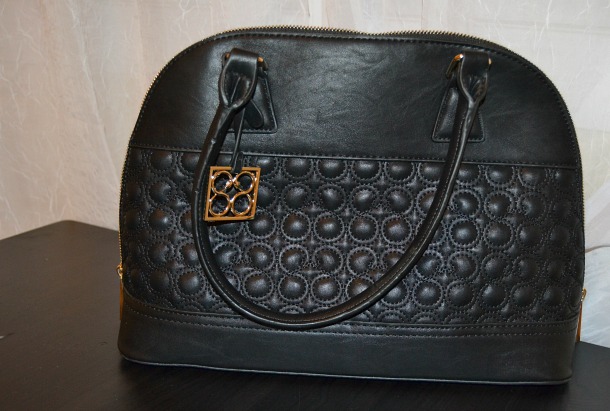 I love the designer-inspired look of these bags, and had a hard time choosing a favourite as a result. But eventually I decided the Margaret Quilted Dome Satchel in black would make a perfect large everyday purse. I have a few more colourful purses in my collection, but actually didn't have a single black bag. I liked the idea of having something that would coordinate with every outfit when I was out and about from day to day.
The purse had a sleek look that I knew would look great with my wardrobe, and I especially loved the size. I have a few larger purses for travel and a few smaller ones I use at home, but a medium bag perfect for holding all my essentials is much harder to find. This purse nailed it with a size that was large enough for all manner of items including snacks and drinks, my wallet and sunglasses, tissues, keys, emergency items and more. Yet at the same time, it was easy to carry and didn't feel awkward when I used it.
Like all 88 Handbags products, the Margaret satchel is made with eco-friendly vegan leather for a stylish look that's also a good choice for the environment. And with tons of colours and designs to choose from, finding that perfect everyday bag is a breeze. Best of all, the purses are reasonably priced between $30 and $70! To keep up with the company's newest fashions, make sure to follow 88 Handbags on Facebook, Twitter, Instagram or Pinterest!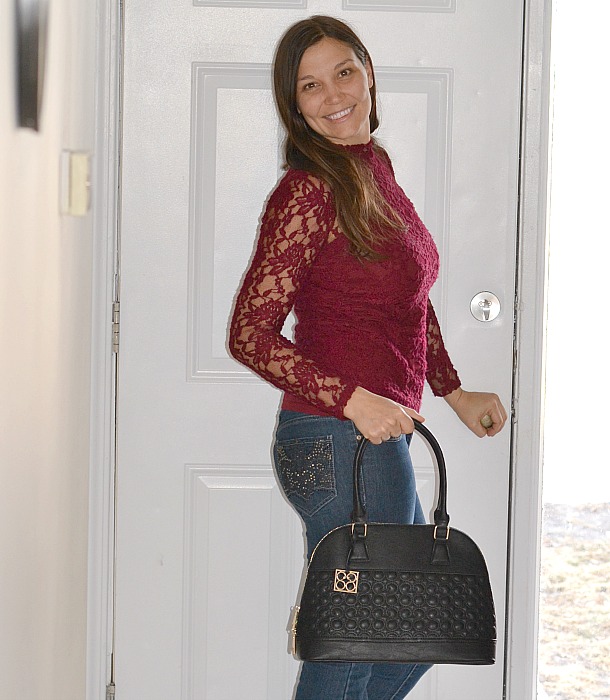 If you're looking for a new purse that can go from daytime to date night with ease and carry everything you need, check out the selection at 88 Handbags and see if there's one that catches your eye. As an added bonus, Mommy Kat and Kids readers can save an additional 10% on their online purchase by using coupon code 2UPM9W2P. The code expires March 24, so don't miss out! With different sizes, colours and styles to suit every need, finding that perfect bag has never been easier or more affordable.