When it comes to meals, my family loves a bit of spice. Whether we're digging into cheesy enchiladas, devouring smoky and spicy barbequed ribs or adding wasabi liberally to our sushi, we all believe that spice makes dinner extra nice! So when Jeremy and I took the boys to the new Indian restaurant in Moose Jaw, we had high hopes that they would find something they liked. And they did! Both fell in love with Butter Chicken and after that dinner, it's a dish I've made more than once at home!
SUBWAY Canada knows that we're not the only Canadians that like some diversity in our food, so the company is constantly coming up with new and delicious flavour options for its subs. And I was pretty excited when I learned that the newest menu item available was a Butter Chicken sandwich! The boys and I got the chance to try the new flavour for dinner a few days ago, and we couldn't wait to get tasting!
The sub featured tender chicken breast in a creamy and authentic butter chicken sauce, which we ordered toasted with cheese and topped with all our favourite fillings. Personally, I thought this sub was especially delicious with spinach, tomato and red onion. The crisp and cool vegetables were the perfect compliment to the warm and creamy chicken, especially with a touch of mayo!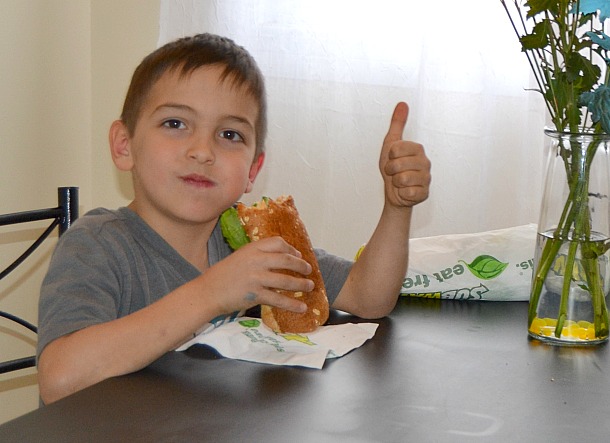 I also found the spice level of the new SUBWAY Butter Chicken sandwich to be just right. Jeremy and Zackary love their food hot, while Benjamin can handle a little heat but doesn't want it to be overwhelming. The sauce on the butter chicken had a nice bite, but it wasn't so hot that a non-spice lover would find it too strong. The entire family enjoyed the blend!
Want to try the new SUBWAY Butter Chicken too? This is one giveaway you won't want to miss! SUBWAY Canada is very generously offering one lucky Mommy Kat and Kids reader a $100 SUBWAY gift card! To enter to win, just leave a blog comment about what toppings you would put on your Butter Chicken sandwich!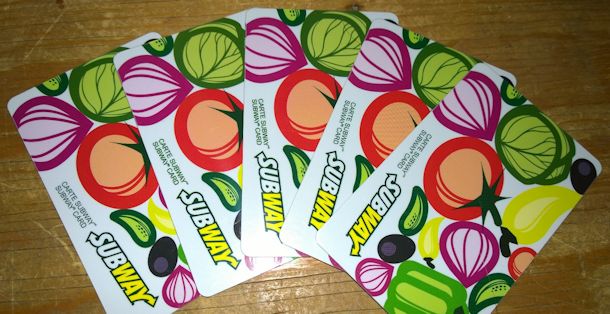 I love the authentic flavour of the SUBWAY Butter Chicken sandwich and I was pleasantly surprised by how delicious the chicken tasted served on bread instead of over rice. I think that next time I try it, I'll choose the flatbread since it's somewhat similar to Naan bread! If you love exotic flavours and spices in your dishes, you've got to give this sandwich a try! The succulent and flavourful chicken is sure to be a hit with the whole family!