If there's one city that's really perfected the art of family fun, it's Orlando, Florida. From its many amusement parks to its top-notch attractions and entertainment, there's no shortage of things to do when you're visiting this sunny Florida metropolis.
But because its amusement parks are such a big part of its appeal, some of Orlando's other activities tend to get overlooked.
And that's a shame, because there are so many places in the city worthy of a visit! Wondering what areas you should check out? These three locations are my top picks for must-visit Orlando activities!
ICON Park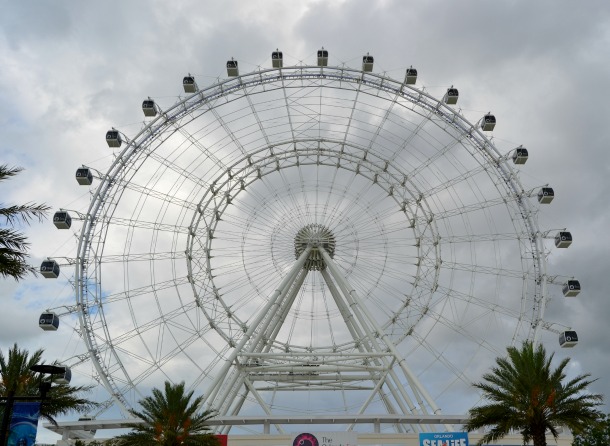 This brand new complex on International Drive is home to a ton of fun-filled attractions, including the hugely Wheel, a 400 ft. observation wheel showcasing the entire Orlando area.
In addition to The Wheel, the indoor complex also holds Madam Tussauds Wax Museum and the SEA LIFE Orlando Aquarium. A ticket for any one of the attractions is $25, while tickets for all three are $49, making this a great bargain choice.
I have to admit that I was impressed by just how much fun the wax museum was. In large part, Madam Tussauds is a place for photos, and I loved the fact that it included props and costumes so that visitors could pose in style as they snapped their pictures.
But many of the displays also included fun facts about the famous figures and entertaining mini games to keep even the youngest visitors entertained.
Whether I was shooting hoops with Shaquille O'Neal, busting a move with Michael Jackson or taking an intelligence quiz beside Einstein, I was constantly entertained during my experience. And of course, getting a few pictures with my favourite wax celebrities was tons of fun too!
After my visit to Madam Tussauds, I headed to the SEA LIFE Orlando Aquarium. While this journey into the world under the sea is designed to be very kid-friendly, it's also educational and has a lot of information about the work SEA LIFE does to help preserve our oceans and support endangered sea creatures.
The tube tunnels were probably my personal favourite; I loved seeing sharks and other sea creatures soar right over my head!
But the glowing jellyfish were a close second. They looked almost magical as they danced through the water. For those that are more hands-on, one open pool lets families touch some unique sea animals including starfish, sea cucumbers and anemones.
I was surprised by how rough the starfish were, especially compared to the soft and pliable sea cucumbers!
Finally, I headed to The Wheel, an attraction I've dreamed of visiting ever since it opened in April of last year.
The experience started with a fun 4D film about the attraction, complete with blasts of heat, splashes of water and views of some of Orlando's hottest attractions. Then I was off to the wheel itself!
For those afraid of heights, the secure and slow-moving observation wheel is anything but intimidating, despite its height. The view offered is incredible and I felt completely secure in my own compartment on the wheel.
Reaching the top had me feeling on top of the world, quite literally, and it's something I highly recommend everybody try at least once.
Just outside the ICON Park main building, a variety of restaurants and shops let the fun continue beyond the attractions.
While kids grab a sweet treat at Sugar Factory or play in the arcade, parents can indulge in a drink from the extensive wine list at Somm Wine Bar.
And when dinnertime rolls around, families can't go wrong with Tapa Toro! This Spanish-style restaurant boasts an open-kitchen design, tableside Flamenco dancing and some of the best paella in Orlando.
Since one order of the mouth-watering paella feeds two to three people, it's an unexpectedly budget-friendly choice for dinner too!
Winter Park
Stepping into Winter Park is like stepping back in time, thanks to the area's century-old houses and quaint shops.
Starting the exploration with the Winter Park Scenic Boat Tour is a fun and relaxing way to learn more about the area while also getting some gorgeous views of the many opulent houses and natural habitats that make this spot so popular.
While the relaxing boat ride was a treat in itself for me, I was surprised by how much I learned as well. I had the chance to see a historic house that was moved across one of the lakes in order to preserve its history, view estates built over 100 years ago by wealthy land owners at the time and even see the childhood home of the legendary Mr. Rogers for myself!
Winding through the canals connecting the lakes was like viewing Florida in another century and I loved every minute of the ride.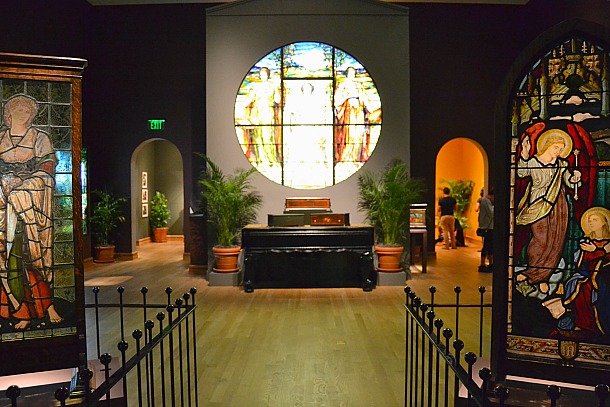 After learning about the history of Winter Park, I headed to the Charles Hosmer Morse Museum of American Art.
While this museum does have an extensive display of American pottery and paintings, its greatest appeal is its extensive collection of Louis Comfort Tiffany glasswork.
I must admit that before visiting the museum, my knowledge of Tiffany work was mainly limited to the well-known glass vases and lamps.
Seeing the elaborate pieces he had created both for his home and for one-time-use displays was overwhelming.
My personal favourite highlight was the chapel, which was created only for a display piece for the 1893 World's Fair in Chicago and won Tiffany numerous awards.
After the fair ended, Tiffany carefully shipped every piece home again and set up the chapel on his property so that it could still be enjoyed and admired as the masterpiece it was.
Once I left the museum, I had to spend a bit of time browsing the many shops and restaurants in Winter Park. The area is a paradise for anyone looking for unique gifts for friends and family, and also has so many delicious and original restaurants that foodies may need multiple days to explore!
For those looking for some of the best Orlando treats, however, visiting the nearby East End Market provides an all-in-one shopping experience that's sure to satisfy.
From locally roasted coffee to craft beer to sauces and salads made with fresh, local ingredients, there's something for everyone in this convenient indoor market!
Grande Lakes Orlando
The Grande Lakes area is a treat for adults and kids alike. Boasting two opulent hotels, the Ritz-Carlton and the JW Marriot, the area has a resort feel that's perfect for families and loaded with fun Orlando activities.
Guests of the hotel will want to make sure to schedule plenty of pool time. Not only is the experience relaxing, but the view simply can't be beat.
And don't forget to take a trip down the Lazy River! This unique pool at the JW Marriot is surrounded by tropical plants and unique water features that will have you feeling like you're deep in an exotic jungle!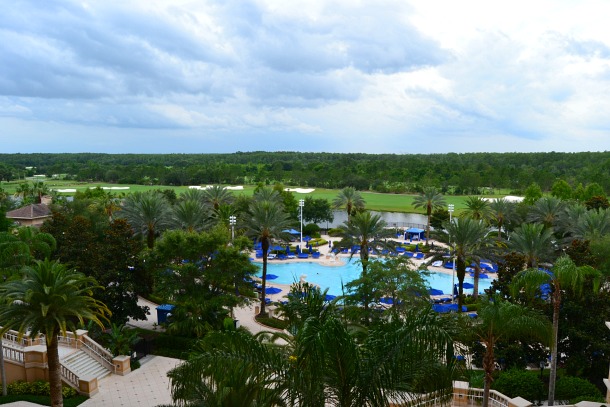 The Grand Lakes 18-hole golf course is a top pick for adults, while the Ritz-Carlton Spa offers a variety of services to help relax and refresh.
But, best of all, there's no need to worry about the kids while indulging! The hotels' Ritz Kids program features fun-filled Orlando activities for kids ranging from nature crafts to fish feeding.
And for those wanting to treat themselves to a night out, Grande Lakes even offers a Kids Night Out Evening Program so that kids can enjoy crafts, games and movies while parents enjoy some time to themselves!
For families wanting to have some bonding time together, exploring the lakes themselves is always a popular pick.
Rent a Surrey bike for two to four people and go for a ride around the lake, or rent a pedal boat and explore the area from the water itself. Sand volleyball, basketball and tennis courts provide great opportunities for active families to spend time together too!
When dinnertime rolls around, the Highball & Harvest provides a family-friendly dining experience that takes the farm to table concept to a whole new level with much of its food grown right in the Grande Lakes property's extensive garden. The restaurant even brews its own craft beer with local honey from Grande Lakes' own beehives!
Wondering what to have? The Fried Green Tomatoes and Crab Cakes is a top choice for an appetizer, and for good reason. These two favourites take on a whole new dimension when served together and it's something that has to be tasted to be believed.
For a main course, I tried the Canaveral Red Shrimp & Grits. The combination of crunchy, creamy, sweet, smoky and salty was addictive and I pretty much licked the bowl when I was done.
Looking for other amazing Florida places to visit? Make sure to visit www.visitflorida.com to further explore the variety of areas and attractions that the state has to offer. But in Orlando, these three places really do offer some Orlando activities for everyone, whether you're travelling with toddlers or teens.
Check out www.visitorlando.com to learn more about these great destinations so you can make plans to visit one or all of them on your next vacation. You'll love seeing for yourself how much this vibrant city has to offer when you venture out of the amusement parks!