In my opinion, one of the best things about a family vacation is finding a fun activity that adults and kids alike can enjoy during that inevitable free half day or so. And in the Orlando area, there's no shortage of activities to fill a family's extra time!
If you have a few extra hours to enjoy with your family and you're wondering what to in Orlando, you're in luck! These three excursions are affordable, tons of fun and sure to create lasting memories.
1) Wild Florida Airboat Rides
Getting out of the city and into nature is as easy as heading to Wild Florida Airboats and Gator Park, just 45 minutes from Orlando. And once you're there, an airboat ride is the perfect way to see the untouched natural beauty of Florida. Choose between a thirty minute or a one hour ride and get ready both for high speed thrills and serene natural beauty as you cruise through the Florida Everglades.
I've wanted to go on an airboat ride since my first trip to Orlando, so I was thrilled about finally getting the opportunity. I was surprised by just how loud the airboat was, and grateful that optional ear protection was included! We cruised over the water in search of wildlife and from birds to alligators, there was plenty to be seen.
I was surprised by how clear and shallow the water was and had a great time learning about the plant and animal life in the area. Best of all, once the ride ends, families have the option of checking out exotic animal shows, gator feedings and ranch buggy tours too!
2) Orlando Science Center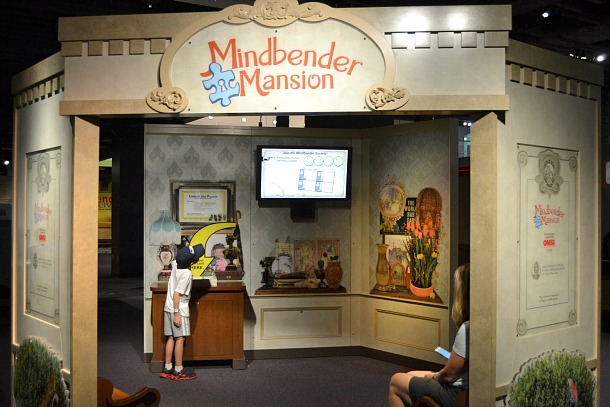 A place designed to make learning a hands-on experience, the Orlando Science Center is perfect for families. For one price, all the exhibits in the science center, including the CineDome IMAX Theatre and Digital Adventure Theatre shows, are included with admission. I loved the CineDome IMAX theatre movie about the U.S.A. National Parks, which let me feel as if I was flying above the country as I learned about the origin of the parks.
But while relaxing and watching the show was fun, it was the many active areas of the center that I really loved. The current travelling exhibit, the Mindbender Mansion, contained tons of fun brainteasers perfect for school-aged children and adults alike. By working through the various rooms of the mansion, visitors can collect clues to earn membership in the Mindbender Society and add their photo to the Wall of Fame. This exhibit is only at the center until September 5, 2016 and is definitely worth a visit for those in the area this summer.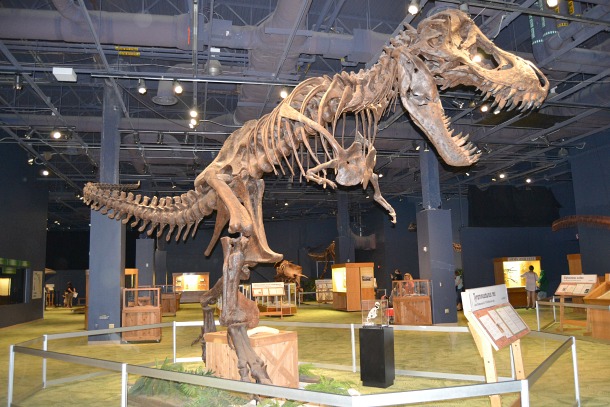 The rest of the center contains various exhibits including action-packed Kinetic Zone, DinoDigs and NatureWorks centers. I loved building paper airplanes in different styles to see how far they could fly, and the various weather simulators were such a neat way to understand weather effects a little more. For younger children, the center even has a preschool area! A great place to spend a few hours, the Orlando Science Center does have enough to keep a family busy all day if desired!
3) Live Music at Disney Springs
For families that love to get down and boogie, a visit to Disney Springs (formerly known as Downtown Disney), is a fun and inexpensive choice for an evening's entertainment. Most of the bars and restaurants feature live performers at various times throughout the day, while buskers also perform right on the walkways at different times as well.
As a blues fan, I spent most of my time listening to the live band at House of Blues. The modern take on traditional blues made for great listening or dancing, and I was especially impressed with how much the band interacted with the audience. But for those that prefer pop, country or folk music, a short walk down the street will yield plenty of other music choices. And of course, there's no better place for great souvenir shopping!
The best thing about all three of these activities is that they're reasonably priced, suitable for all ages and pack in a lot of fun even if time is limited. When you plan your own trip, whether you're in the Orlando area or other Florida hotspots, make sure to visit www.visitflorida.com for all kinds of other great activity ideas for families!
And if you're headed to Orlando this year, check out www.visitorlando.com for great info, and then pack your bags and get ready to try one of these activities (or maybe even all three) the next time you're wondering what to do in Orlando!