June is National Safety Month and that means I always like to take some time to ensure my house and family are ready for the unexpected.
With kids out of school and vacations being planned, safety may not be at the top of a family's mind. But it should be! A few simple precautions can ensure that families are safe at home and on the road.
Master Lock, the makers of my very favourite security products, have five tips to help families stay safe this summer.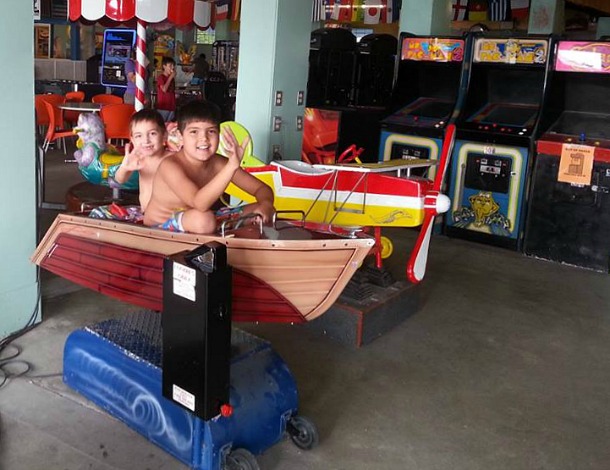 Prepare for the Unexpected – With summer camps, vacations and outdoor play dates, accidents are bound to happen. Technology today makes it easier than ever to ensure you're never waiting in line at an urgent care clinic without your child's insurance information. Store digital copies of your family's important medical and identification information in the free and secure Master Lock Vault for easy access from your smartphone on the go. In addition to providing online storage for critical, sensitive documents, the app offers password and lock combination storage at a 256-bit SSL encrypted connection – the highest grade browser security available – providing peace of mind against cyber security threats.
Keep Vehicles Protected – Summer is the perfect time of year to explore the outdoors with camp-outs, hikes, road-trips and more. If these explorations involve an attached RV or trailer, make sure to add an extra layer of security with the Master Lock 1469DAT Heavy Duty Receiver Lock, which resists picking and prying to avoid possible theft. Also, if your adventures include a bike ride, make sure to secure your bikes in-between your excursions with the Master Lock 8195D Bike Lock.
Designate a Family Meeting Spot – With summer festivals, fairs and trips to unfamiliar places, it's important to designate a meeting spot whenever you're away from home in case anyone gets lost. Whether you are at a carnival, park or away on vacation, always come up with a plan of where to meet. This will give you peace of mind in case someone in your family is separated from the group.
Secure Vacation Home Keys – Summer brings a booming vacation home rental market. Whether you are vacationing in a rental or plan to have tenants in your rental unit, it's important to implement best safety practices in your "home away from home." While enjoying time away from your vacation hotel room or rental unit, keep your room key on you at all times. For those renting out their vacation properties or for local real estate agents, ensure the rental keys are securely stored by utilizing a lock box, such as the Master Lock 5422D Portable Key Safe. Users can opt to personalize their lock box with the Master Lock 5422LZ Push Button Portable Lock Box; Personalized Laser Engraved, which can be customized with contact information or a real estate agent's logo.
Protect Valuables and Important Documents – It's important to protect your most valuable documents and keepsakes on a regular basis – but especially when you are away from your home. The compact and versatile SentrySafe 1200 Privacy Lock Chest helps keep your family's most important documents, media and valuables protected, offering peace of mind knowing these items are locked and secure. The fire-protected safe is the perfect place to keep birth certificates, passports, social security cards and other items that are irreplaceable.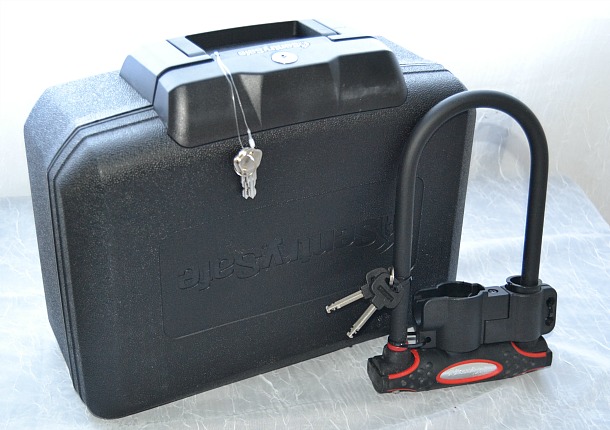 Personally, I love using the  SentrySafe 1200 Privacy Lock Chest for those longer trips my family sometimes makes.
While I do have a smaller personal safe, it just isn't big enough for all the gear I want to keep secure when my whole family is travelling together. This handy lock chest is the perfect solution, with room for passports, insurance paperwork, wallets, electronics and more!
But whether you're heading on a long adventure this summer or enjoying a staycation, Master Lock has products that will help you have a secure and fun-filled summer!