My family is just a little bit obsessed with Mexican food. Taco night is a staple in our dinner repertoire, enchiladas are a fun and delicious fancier meal choice, chips and salsa are a frequent snack…Mexican food is something that none of us ever get tired of having! And that's why we all love Old El Paso.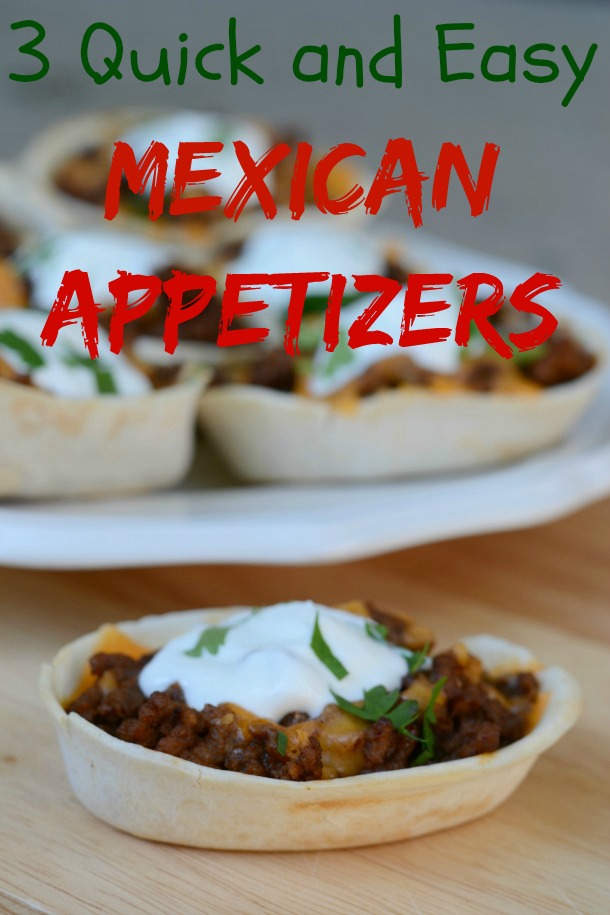 But even as much as I love all kinds of Mexican delicacies, I sometimes forget just how versatile the cuisine style can be. That's why I decided to use my favourite Old El Paso products to create some quick and easy party-worthy appetizers with Mexican flair.
First up was a simple Mexican Bruschetta. I blended Old El Paso salsa and Mexican Queso, then used the mixture as a topping on Jalapeno Baguette chips. A little fresh cilantro on top and I had a spicy finger food with delicious flavour. The combination of creamy, crunchy and spicy was addictive!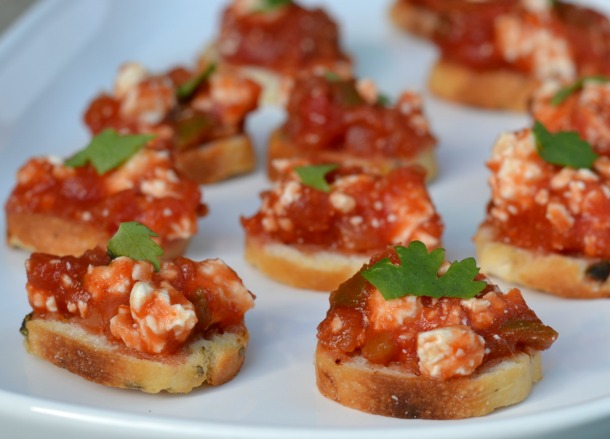 Next, I decided to create a hot appetizer using the new Old El Paso Mini Tortilla Bowls. I started by browning a pound of ground beef and then using a packet of Old El Paso Taco Seasoning in the beef to spice it up. I filled the tortilla bowls with ground beef, topped them with cheese and baked them in a 350-degree oven for about five minutes, until the cheese was melted. Topped with sour cream and served with salsa, they were a tasty and mess-free taco appetizer that we all loved.
Finally, I whipped up a tasty Refried Bean Dip. I used one can of Old El Paso Refried Beans and blended it with a minced clove of garlic, a tablespoon of red wine vinegar and a tablespoon of sour cream. Served in an Old El Paso Tortilla Bowl surrounded by tortilla chips, this dip was quick to make and had a great tangy yet creamy flavour.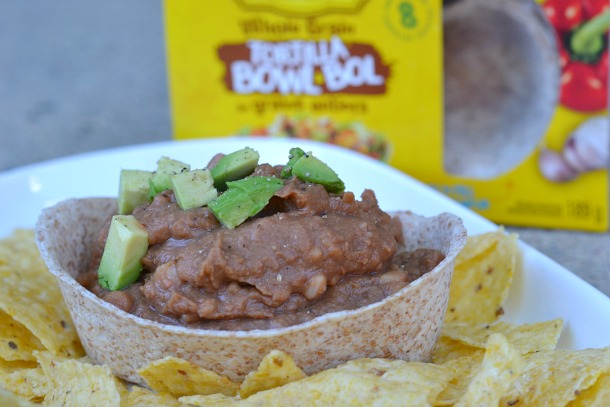 All three of these recipes were quick to put together thanks to Old El Paso, had bold Mexican flavour and would make a great addition to an assortment of different appetizers or as a starter at a Mexican-themed party. Personally, the hearty beef-filled Tortilla Bowls were my favourite. Served with assorted taco toppings like lettuce, tomato and diced avocado on the side, these are easy to customize for a more personalized appetizer. And the tortilla bowls make them so easy to fill and eat!
Whether you want a unique appetizer for your next party or just a fun snack for the Mexican food fans in your house, these three recipes are sure to satisfy. Give them a try and see how easy and delicious they are for yourself!