If there's one thing that can make the tedious job of packing lunches easier and more enjoyable, it's great containers. A bento-style box for snack lovers, a salad bowl with a built-in dressing tub, leak-proof containers that actually live up to their name…no matter what type of lunch a family loves best, the right products make packing those lunches so much easier!
That's why I was so excited to discover Trudeau Fuel lunch gear this year. These innovative products offer handy lunch solutions for kids and adults alike. I received a variety of Trudeau Fuel portable meal containers to check out and I couldn't wait to put them to the test.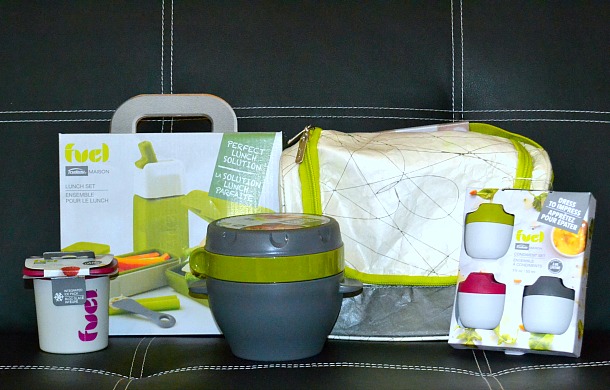 My personal favourite product was the Trudeau Fuel Salad To Go Container. Not only did this clever salad bowl have a built-in dressing tub, it also featured a unique cooler lid to ensure that vegetables stayed crisp all day long. My fiancé often takes salads for his supper when he's away on a train, so having a way to keep that salad tasting fresh for hours was ideal. I simply popped the lid in the freezer so that it was ready when needed. Then, after making a salad in the bowl, I snapped the frozen lid on top!
I also loved the Fuel Lunch Set, which featured a sandwich box, a leak-proof snack container and a reusable juice box. The snack container was ideal for vegetables and dip but thanks to the clever plastic knife built into the lid, it was also great for crackers and spreadable cheese! The versatility made it a top choice for me when I was packing my boys' lunches. And the juice box was the perfect size for my youngest son, who tends to not drink as much as my oldest. I filled it with water in the morning and he had the perfect amount to keep him satisfied and hydrated throughout the day.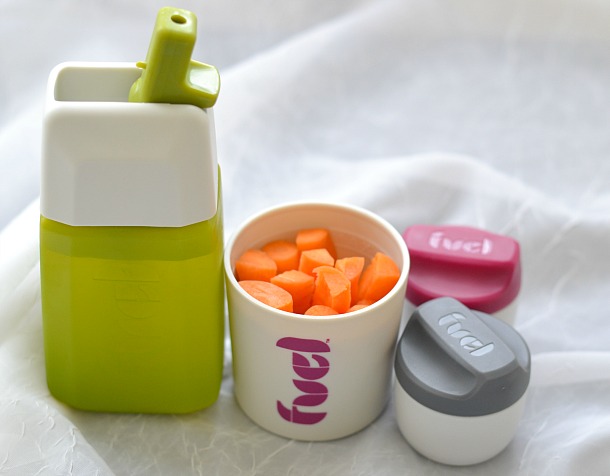 Want to try Trudeau Fuel products for yourself? You're in luck! The company is very generously offering one lucky Mommy Kat and Kids reader a Fuel Lunch Set and a Fuel Condiment Set, a $37 total value! To enter to win, just leave a blog comment about your child's (or your) favourite lunch.
In addition to innovative, easy-to-use designs for all kinds of lunches, Trudeau Fuel stands beside its products with an incredible lifetime warranty! Considering how hard kids can be on their gear, that's something I appreciate as a parent. And best of all, my boys love the look of the products as much as I love the convenient design. Find Trudeau Fuel products at select Canadian retailers or on the Trudeau website and get ready to see how easy packing great lunches can be!