In a recent study, scientists discovered that human beings have the ability to detect at least one trillion distinct scents. Our sense of smell is surprisingly powerful and incredibly nuanced, so it makes sense that certain scents can evoke powerful feelings and emotions almost instantly. And while some of those feelings might not be very pleasant ones (burnt food is my personal most detested scent), others are so pleasing that they can change our mood with just a whiff. In need of a mood boost? Here are three scents that may help!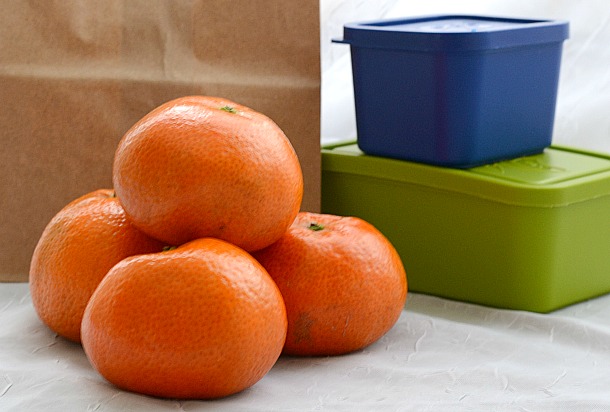 Feeling Blue? Decrease Your Stress with Citrus!
Citrus scents are a popular choice for boosting mood, relieving anxiety and increasing the feeling of overall well-being. Often associated with happiness, the scents of orange, lemon and grapefruit are regularly used as an instant pick-me-up. Try washing your face with an orange-scented face wash in the morning to help you get going. Or keep a citrus hand lotion in your purse so that you can use it when you start to feel down.
Need Energy? Get Moving with Peppermint!
If you're worn out and wondering how you're going to make it through the rest of your day, peppermint may help. The scent is associated with higher energy levels, a decrease in fatigue and an increase in focus. Consider lighting a peppermint-scented candle when that mid-afternoon slump hits. Or maybe even treat yourself to a peppermint latte for a delicious treat that could help you power through the rest of your day!
Feeling Anxious? Calm Your Worries with Lavender!
Lavender is one of my all-time favourite scents and just a hint of it leaves me feeling instantly calmer. If you suffer from insomnia, incorporating lavender into your nighttime routine may help improve your quality of sleep. Try relaxing muscles and your mind with a lavender-scented bubble bath before bed! And to relieve daily stress or anxiety, keep a lavender sachet or lavender room spray on hand.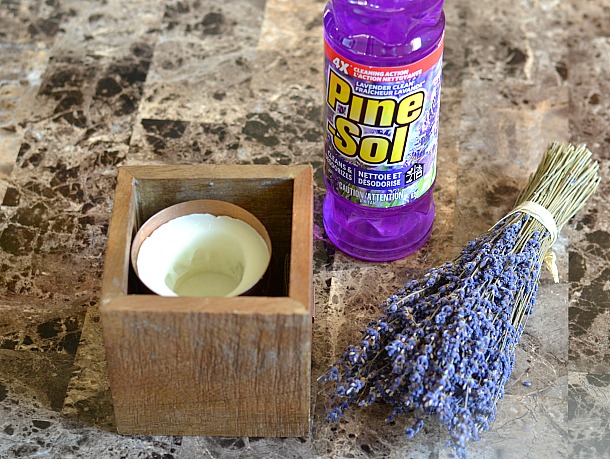 Pine-Sol has long been known for its signature pine scent (which, incidentally, is a scent that's been shown to lower stress and increase relaxation). But the company knows that since our sense of smell is so powerful, everyone has different favourites…especially when it comes to cleaning! If the thought of scrubbing the house instantly puts you in a dour mood, you can now turn to Pine-Sol Lemon or Pine-Sol Mandarin to help! And for those that want a relaxing cleaning experience, look no further than new Pine-Sol Lavender! The new scents of Pine-Sol Multi-Surface Cleaners might not quite make cleaning fun, but they sure do smell great!
I recently received the new Pine-Sol Lavender Multi-Surface Cleaner to test out for myself and I was happy to see that the formula still powered through grease and grime easily, just as I expected from Pine-Sol. When using the cleaner initially, I must admit that I didn't notice the lavender smell too much. But once I'd wiped down the kitchen, there was a noticeable hint of lavender in the room that instantly put a smile on my face. The scent was like a little extra reward for a cleaning job well done.
The new Pine-Sol Multi-Surface Cleaners come in five different scents and are available now at stores across Canada. Having the choice between favourite scents is so nice and of course, the products still boast the effective cleaning power we know and love. Pick a favourite scent for your next cleaning job and see if the aroma makes the job a little more fun!