One of the very few downsides of loving coffee as much as I do is that I tend to have way too many different devices for brewing that perfect cup.
From single-serve machines to drip brewers and everything in between, my love of fancy coffee drinks means I'm either constantly moving different brewers in and out of my cupboard or I'm losing all my counter space to multiple appliances.
But just in time for holiday entertaining, De'Longhi has come to my rescue with a brand-new solution that lets me brew all my favourite drinks with one space-saving device!
The De'Longhi BCO330T Combination Machine is a combination drip brewer and espresso/cappuccino machine that lets me choose between brewing a pot of coffee, whipping up a restaurant-worthy gourmet beverage or both, any time I like!
This machine is designed with some seriously clever features.
The handle above the drip brewer pot, for example, opens a compartment that lets me fill the machine with coffee and water without spills or mess.
I simply pour water into the front compartment and it drains into the water reservoir in the machine!
A built-in filter in the back ensures that every cup of coffee tastes its best. And the timer provides me with an easy way to ensure I'm waking up to a freshly brewed pot of coffee every morning.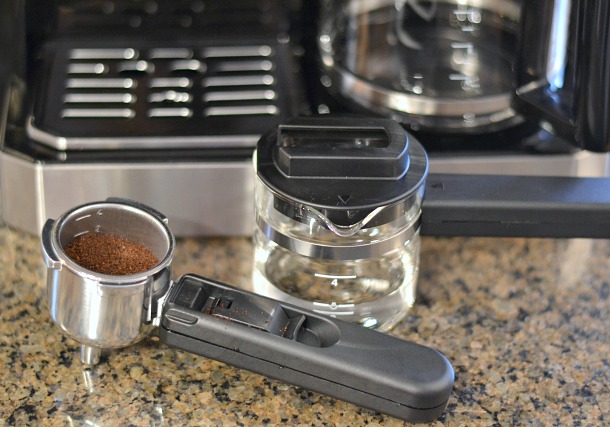 The other half of the machine brews espresso and steams milk for cappuccino and other specialty beverages.
I appreciated the patented safety cap on the water reservoir that helped ensure there was no chance of an accidental burn.
The included espresso pot and espresso filter both contained convenient measurements for water and coffee grounds so I could quickly make two or four servings of my favourite drinks.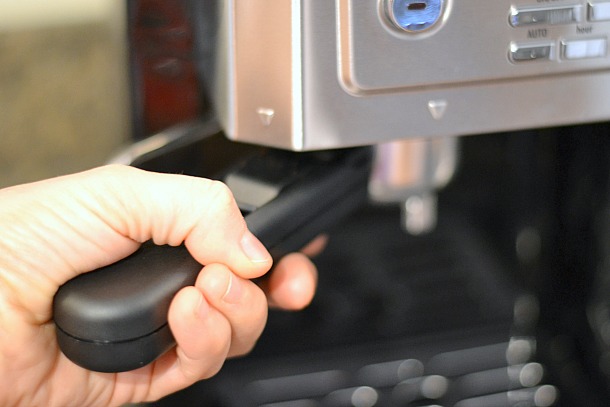 To make a cappuccino instead of an espresso, I simply added the required extra amount of water to the chamber and then, once my espresso was done brewing, submerged the cappuccino nozzle on the side into a container of milk and turned the switch from the brewing setting to the steam setting.
The nozzle frothed the milk to perfection while also heating it for a perfect creamy and dreamy coffee drink.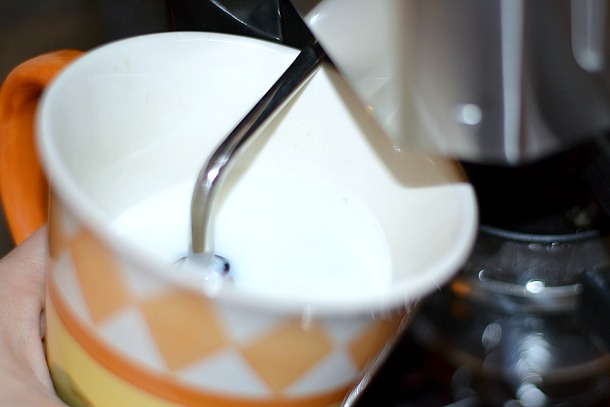 As a self-proclaimed coffee connoisseur, I can say with authority that the De'Longhi Coffee Center is a gift that any coffee fan will be thrilled to find under the tree this year.
Check out the machine's impressive list of features on the website and see what you think of this innovative brewer.
Whether you want to treat yourself to a space-saving, multi-tasking coffee machine this Christmas or surprise somebody else with the must-have coffee gift of the season, you can't go wrong with De'Longhi!