I've always thought that my blogger friend Randa of The Bewitchin' Kitchen has gorgeous eyes. And when we attended a Carnival Cruise press trip together, I found out why. Randa is a big fan of eyelash extensions. And when I saw how they made her eyes pop, I wanted to try them too. So recently I took the plunge and got my very own luscious lashes. I love them, but they were definitely a learning experience. Here are three things I didn't know about lash extensions:
1) They Take a LOT of Time
The reason lash extensions look so thick and dramatic is because every natural lash, even the littlest ones, get an extension carefully glued into place to make them longer and thicker. This process involves tweezers, a magnifying glass, lash extensions in a variety of different sizes and literal hours of work. When I went for my first set, I confidently told my husband that I was sure I'd be home in an hour or so. Over three hours later, my appointment was finally over. The results last for two to three weeks before you need a shorter "fill" appointment and up to four weeks if you just leave them to wear off, but be prepared to spend a good chunk of your day getting glamtastic!
2) They Require Special Maintenance
In addition to brushing my hair every morning, I now brush my eyelashes. With a clean, dry mascara wand and a special separator, I take a few minutes to make sure my lashes are properly positioned so that they look their best. I never expected to brush my eyelashes daily, but it's a pretty easy addition to my routine. For the hardcore lash fanatics, though, there is also special lash shampoo for in the shower and even sleep masks to protect lashes from getting smooshed on a pillow. And with lash extensions, washing my face is a little trickier. Gentle dabbing around the eye area and not putting my face directly in the shower spray are new to me.
3) They are VERY Versatile
Randa tends to favour the longer and more glamorous movie-star lashes and as much as I loved her look, I didn't want anything quite that dramatic. I asked for a subtler look that added length and thickness but wasn't too over-the-top. The lash technicians decided on a cat-eye type style that was longer and thicker at the ends. They used D-curl extensions (to follow my lashes' natural curl) and varied the lengths from 8 and 9 on the inner corners to 10 and 12 at the furthest ends of my eyes. They also discussed styles their other customers preferred, including the Squirrel, the Doll and the Camel. And here I thought it was as simple as asking for lashes that looked better than my regular lashes!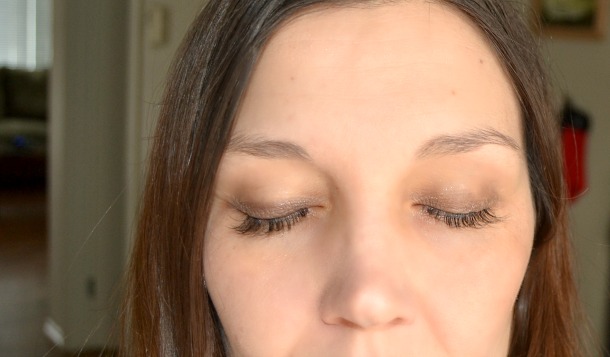 Four days after getting my lash extensions, I'm loving how they look. They're certainly a little more work than I thought they would be, but the fact that I can basically get up in the morning and walk out the door looking great is worth the extra work to me so far! A tip if you're like I was and want to try lash extensions, but don't want to shell out a fortune for something you may hate: look for a newly certified lash technician. They'll often offer their services for half-price at first to help them get practice. I paid just $45 for my set, which I'm told is a steal of a deal! And don't be afraid to ask for a specific look. I think what I love most about lash extensions so far is that there really is something for everyone!