It's been just over a week now since the debut of the McDonald's All Day Breakfast and I have to say that I couldn't be enjoying it more. To me, the Sausage McMuffin is a perfect light lunch or snack, and now I can enjoy one any time I want! And personally, McDonald's Hash Browns have always been my favourite side, so I'm pretty happy that I can now get one instead of fries or a salad with my meals at lunch or dinner! McDonald's Chicken Nuggets with a Hash Brown for the win!
Now, this week, McDonald's Canada is making a good thing even better with seven days of FREE coffee! Until Sunday, March 5, get a free small coffee any time of day, no purchase required! As a big fan of McDonald's Premium Roast blend, I already get to enjoy free coffee fairly often thanks to the company's coffee rewards. I just collect the stickers on my drinks to earn a free medium hot beverage after seven purchases. But that doesn't mean I'm not excited about getting treated to free coffee this week too!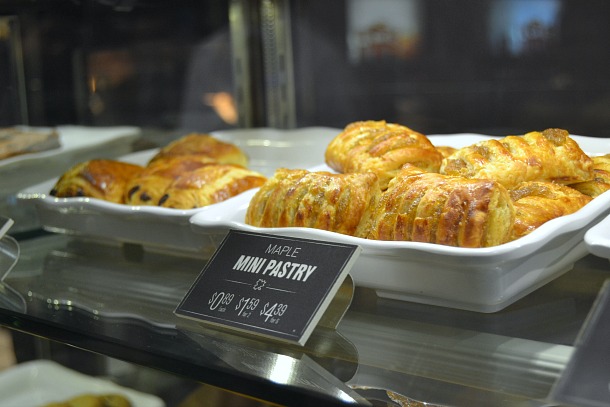 Wondering what to pair with your free coffee? The McCafé Bakery has plenty of perfect options! Choose from a Mini Chocolatine, an Authentic French Croissant, a Maple or Raspberry Mini Pastry, or a Strawberry or Blueberry Cream Cheese Danish! While the Maple Mini Pastries are my personal favourite, the croissants that are flown in from France and made with real creamery butter are another top pick when I'm not in the mood for something sweet.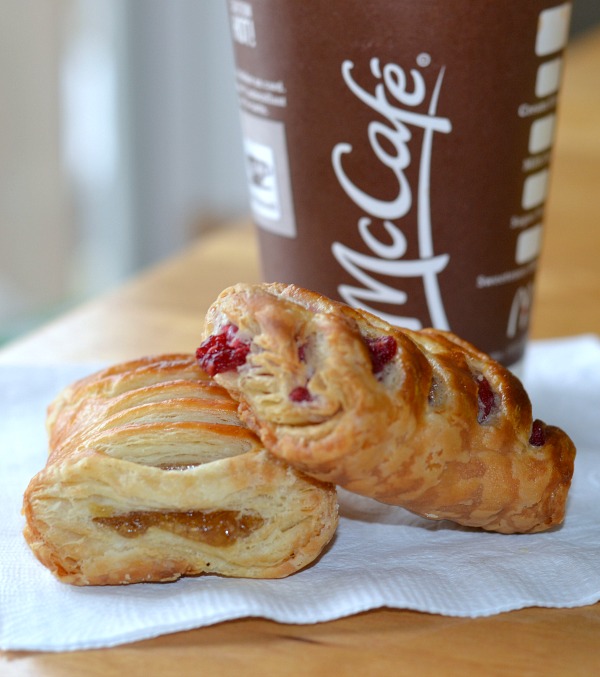 But if you just can't resist combining your coffee with some tasty breakfast treats, then get ready to smile when you bite into a delicious Egg McMuffin any time you want one! The full lineup of breakfast items available all day includes all the McMuffin sandwiches, Hash Browns and Hotcakes, so whether you want something savoury or something sweet, there's a breakfast option available for you!
If you've tried the McDonald's All Day Breakfast already, you've probably seen for yourself the world of possibilities that's been created when it comes to creating delicious custom meals just for you. And if you haven't tried it yet, what are you waiting for? Head to your local McDonald's and pair up your personal breakfast favourites with other menu items to create a meal that's everything you ever dreamed of. Sausage & Egg McMuffin with a Poutine? Chicken Nuggets with Hotcakes? McDonald's Canada is making sure that from now on, you can get what you want, when you want. Just don't forget your free coffee when you place your order!