February has been a month full of celebrations. First, there was the romance of Valentine's Day. Then, the fun and togetherness of Family Day. And now, to top off all the fun, the official launch of McDonald's All Day Breakfast is here! I have to admit, I've been counting down the days to February 21. Treating myself to McDonald's breakfast is one of my favourite little indulgences, but I've been too late to enjoy it more than once. Now that's no longer a worry since my favourite breakfast items are available any time at all!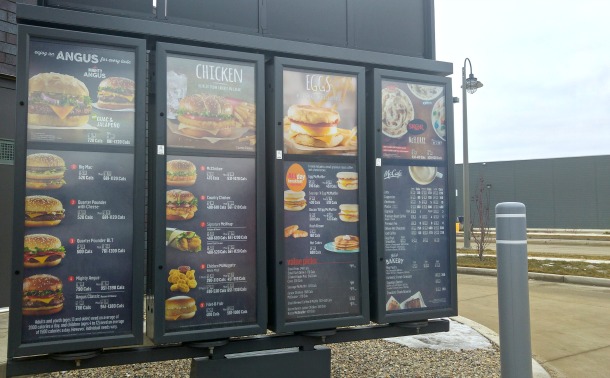 Wondering what items are available as part of McDonald's All Day Breakfast? Of course, the McMuffin family takes the starring role with the Egg McMuffin, Bacon 'n Egg McMuffin, Sausage 'n Egg McMuffin and Sausage McMuffin all available all day long. But any fan of McDonald's Breakfast knows that no meal is complete without a crispy and delicious McDonald's Hash Brown, so that tasty treat is also available all day! And for those with a sweet tooth, McDonald's Hotcakes are offered as the final any time breakfast item.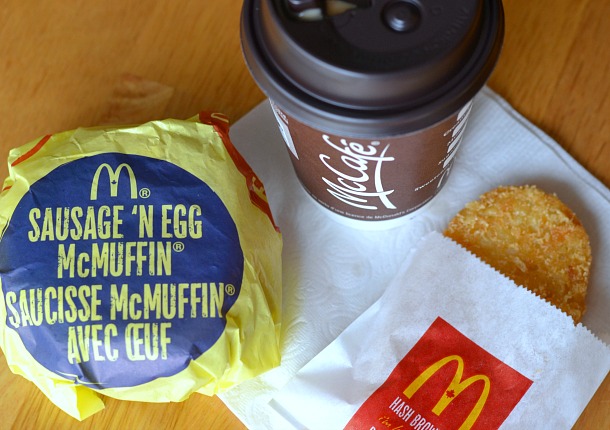 I didn't really think it was possible to get any more excited about the nationwide launch of McDonald's All Day Breakfast, but then I learned that I can even mix and match my McDonald's favourites as I see fit to create my own unique meals! Big Mac with a Hash Brown? Yes, please! Sausage McMuffin with a side salad? Don't mind if I do! The possibilities for the perfect meal are almost endless.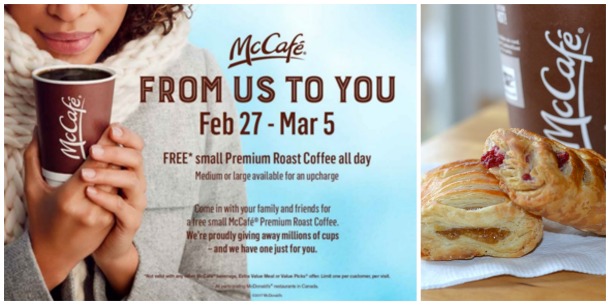 To celebrate the launch of McDonald's All Day Breakfast, and just because we Canadians deserve a treat, McDonald's is making your morning (or afternoon, or evening!) even brighter with a week of free coffee too! Visit your local McDonald's restaurant any time between February 27 and March 5 for a free small Premium Roast coffee, no purchase necessary! Personally, I've always loved pairing my McDonald's coffee with a Maple Mini Pastry for a mid-afternoon treat, but now I may just be choosing a Hash Brown every so often instead!
What I love most about the concept of McDonald's All Day Breakfast is the freedom it adds to my day. I adore sleeping in late on the odd days that I get the chance, and even when I am up early, I'm often not hungry first thing in the morning. Now I don't need to worry about rushing to get breakfast before it ends, no matter how late I sleep or how late I decide to eat! But while having a later breakfast is the highlight of All Day Breakfast for me, if you're the type that likes breakfast for dinner or a midnight McMuffin, you can now do that too! When it comes to McDonald's, you really can have it your way any time of day!