Combining décor and functionality is hard enough, but adding kids into the mix makes home design feel almost impossible.
Maintaining a clean space, providing comfort, and adding safety features are just a few of the ways you can make your home more kid-friendly.
Keep these facets in mind and transform your home into a safe, happy shelter for your entire family.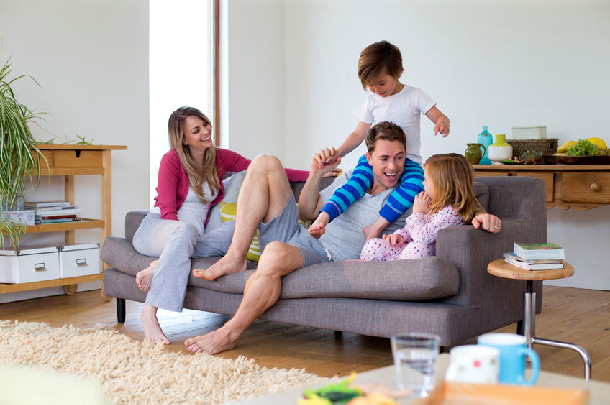 Furniture That Provides Storage Space
As any parent with young children can attest, it's easy for the living room to turn from elegant sitting room to toy box overflow.
It's important to look for furniture that does double duty when it comes to style and storage.
From ottomans that open up to provide the perfect book storing nook, to side tables that feature drawers where you can toss pencils and crayons that aren't getting used, looking for furniture that provides storage solutions is essential.
Sturdy Pieces
Kids don't always realize their own strength, and don't understand that furniture isn't always designed to withstand a beating.
It's important to look for heavy, sturdy furniture that won't topple when pushed, kicked or stood on. Find pieces that will remain solidly on the ground, and bolt in bookshelves and other heavy pieces to ensure there are no furniture items that could fall on your child.
Your Floor Matters
Our kids spend a great deal of time on the floor, from their very first crawl to their Battleship and Barbie games ten years later.
Many homeowners have made the switch to hardwood and laminate floors, because they're easier to clean and provide an upscale look. However, carpeting offers a soft surface for your little ones to play the most rambunctious of games, roll around, and take naps.
If you decide to forgo carpeting, be sure to invest in a plush area rug that makes for a great makeshift play pad for your little ones. There are plenty of designs so you can find something stylish that provides the right amount of comfort for your kids.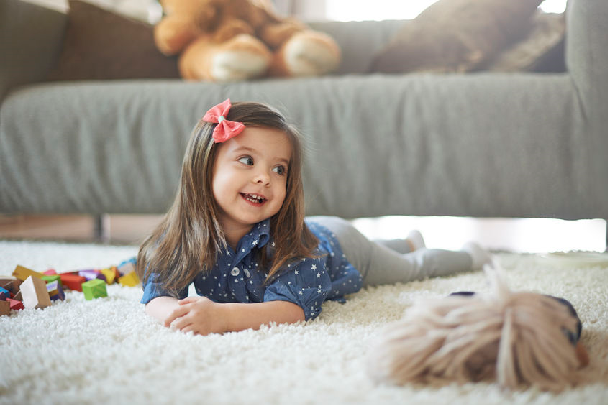 Keep it Minimal
When it comes to design, try to keep your decorative accents to a minimum, at least when your tots are tiny.
Children are drawn to the knick-knacks found around the modern home; shiny vases are sure to be grabbed, golden bookends are hard to ignore, and hanging tapestries are fun for little hands to grab.
Sticking to just a few accent pieces and placing them in out-of-reach areas is a good way to make any room in the home more kid-friendly.
It will also force you to focus on pieces you truly love, which may save you a pretty penny when it comes to home décor shopping.
Outfitting Your Home on a Budget
Speaking of budgets, it's important to plan out how you'll afford your new decorations, furniture and technology features.
You don't have to spend top dollar for your new home décor additions. Getting a great deal on furniture and home accessories is as simple as a quick search for coupons.
Use promo codes to find designer home accents for a fraction of the price. With the right coupons, you won't have to spend a fortune revamping your home.
Organize Your Closets
Kids bring along a host of material possessions. From toys to changing beds and books to colouring tools, you'll need to ensure you have someplace to put it all.
Don't let your entryway closet turn into a shamble of your children's belongings. Be sure to organize a dedicated closet and make sure you have the right storage options in place.
Hang extra closet bars or install shelves to keep important or dangerous items up off of the ground floor, and throw in some soft cube storage boxes to make it easy for your kids to clean up their toys at the end of a play session.
If you're looking for ways to make your home more kid-friendly, these tips have you covered. Incorporate these design strategies and furniture additions for a safe, healthy living space that your kids will love.