Disclosure: I have partnered with YMC and Mabel's Labels/ Bear Paws and have received compensation for this post. All opinions in the post are my own.
The new school year is almost here and that means it's time for me to stock up on my must-haves for keeping my house and my boys organized throughout the coming months. For the first time, Zackary and Benjamin won't be going to the same school, which means that ensuring their supplies and homework are in order will be more important than ever before.
Luckily, keeping my scatterbrained boys at least somewhat orderly is something that I've been practicing for years. And if you're trying to prepare for an organized school year as well, these four tips are the ones that have helped me the most over the years!
Label All The Things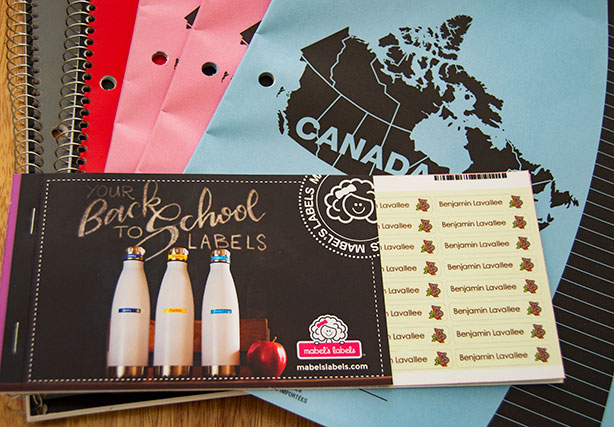 If your child walks out the door with it, make sure that you've labelled it! From ski pants to water bottles, I'm often amazed (and annoyed) by the items my boys have misplaced over the years. Near the end of last school year, Zackary even managed to lose his prescription glasses!
That's why I've become obsessed with personalized labels. In a classroom filled with similar supplies and clothing, labels mean my boys can tell at a glance whether or not something belongs to them. And when they do inevitably misplace something, the label increases the chances the lost item will find its way home!
For labels that look great and last all year, I love Mabel's Labels. With dozens of designs to choose from, finding labels that perfectly suit my boys' personalities is a breeze. The labels are safe for the dishwasher, microwave and washing machine, with a UV resistant design that keeps them looking like new all year long.
Stock Up for Lunchmaking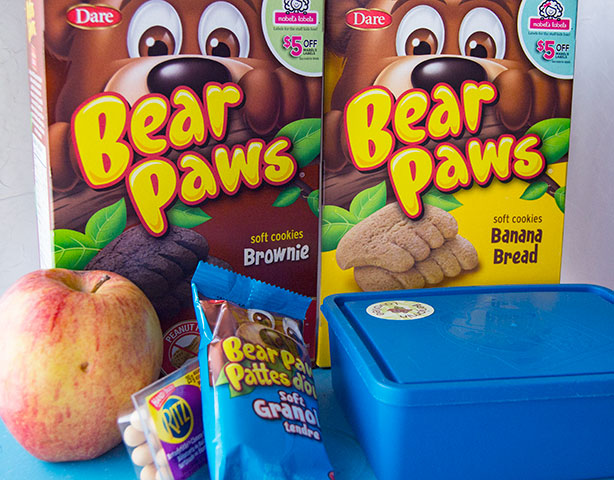 Having all my boys' favourite foods ready and waiting makes the daily chore of packing lunches so much easier. So, a few weeks before school starts, I begin stocking the cupboards and freezer with the essentials I'll need.
Deli meat and bread both last for months in the freezer, so when I see a sale, I'll buy plenty of both and freeze it until needed. I usually round out their lunches with a piece of fruit, a package of crackers and a fun sweet treat. Both boys love Bear Paws cookies and since they're made with whole grains in a peanut-free facility, they're the perfect dessert choice for the lunchbox.
Even better, right now you can get a $5 off coupon for Mabel's Labels when you purchase select packages of Bear Paws! I've filled the shelves of my pantry with the boys' favourite Bear Paws so that all I'll need to do each school morning is whip up a sandwich and add it to the lunch bag along with an apple and the boys' favourite snacks.
Store by the Door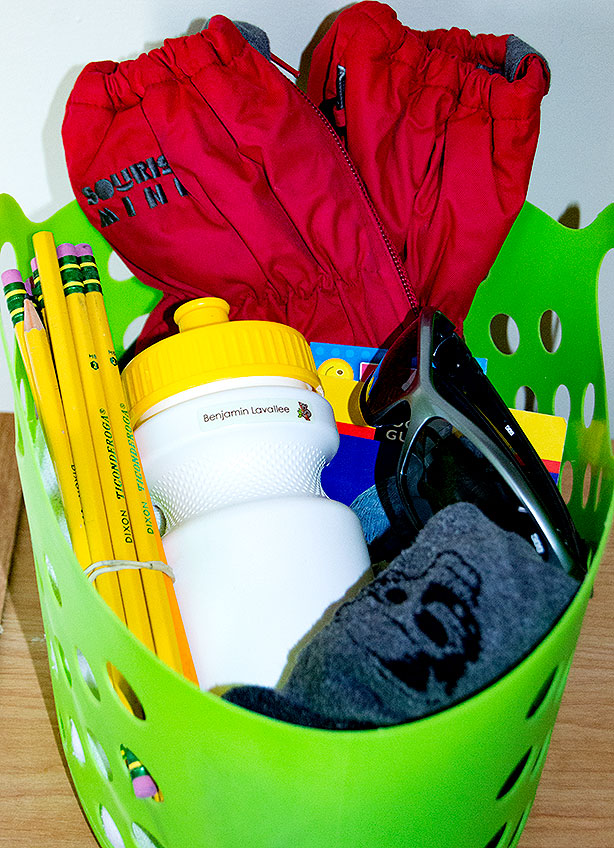 There's no bigger threat to an otherwise organized morning than a child that's forgotten something essential just before it's time to head out the door. I can't even count the times that I've had to stand impatiently waiting for one or the other of my boys to grab socks, a library book or some other item that was forgotten.
That's why I adore the concept of having a drawer or basket by the door for each child, and stocking it with a few commonly forgotten items as well as using it to store must-return schoolwork and essentials each day. I stock my boys' baskets with a few extra pairs of socks, a spare pair of mittens in cold weather, pencils and an extra water bottle, among other things.
The end result? Whether my boys forgot an item at school or just in their room, we save valuable time taking what we need out of their basket rather than running around the house looking for a substitute or grabbing what was forgotten.
Invest in The Backpack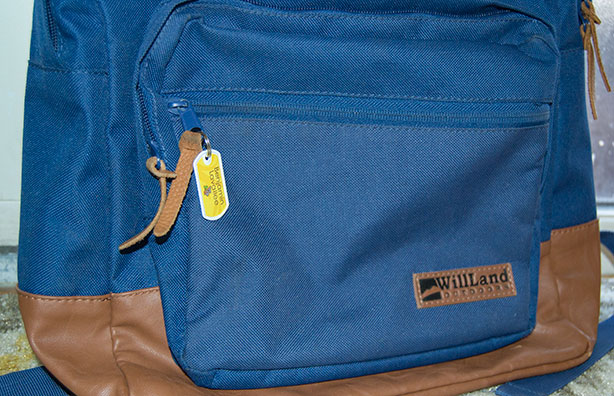 A high-quality backpack will instantly make life easier for your child and yourself. Make sure that it's roomy enough for books, homework and a lunch bag, while also being durable enough to last the year without broken straps or ripped fabric.
Personally, I've had so many backpacks break down during the middle of the school year that I've started only buying backpacks with a warranty. Cute themed gear from a department store used to seem like a great deal, until I found myself frantically searching for a replacement backpack in January!
Instead, I choose a backpack that's made for years of use and add a touch of personality with a cute bag tag from Mabel's Labels so that my sons' functional backpacks still boast a touch of fun. And making sure my boys' backpacks can put up with plenty of abuse means essential gear always makes it home safe.
In addition to sending the boys to different schools, I also have a new baby in the house demanding time and attention. So, keeping the household organized amid the back-to-school bustle is going to be a bigger challenge than ever before!
Luckily, with a fully stocked pantry, plenty of personalized labels and a few easy organization tricks, I should be able to sail through the first busy weeks of school without losing my cool. And starting those first few days feeling organized is the best way to ensure that the whole school year runs smoothly for the entire family!